What is a refurbished phone?
The cost of buying a smartphone has increased dramatically over the past few years – and they're only going to get more expensive! Couple that with the ever-increasing cost of airtime plans and owning a smartphone suddenly becomes a major expense.

The good news is you won't have to give up your smartphone just yet because there's a cheaper alternative: buying a refurbished phone.

Here's everything you need to know.
---
What is a refurbished phone?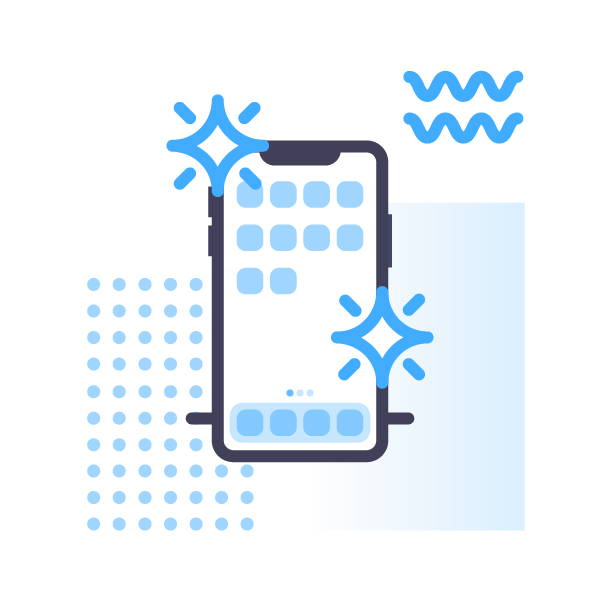 There are a few definitions although the most common is a previously-owned handset that has been repaired to full working condition and as close to its original state as possible. More importantly, they're sold at a much lower price than a new phone!

The level of refurbishment depends on the condition of the phone when it was received. Some phones require a lot of new components while others may just need a bit of care.

As not all cosmetic blemishes are fixable, most retailers grade their phones based on condition. Here's how we grade our phones on the Decluttr Store:

Pristine: As the name suggests, any phone listed in this condition is as good as new and will sometimes even include the original box. The only difference is the price!

Very Good: Very good phones have minimal signs of wear and tear but are in overall great condition and will work perfectly. Best of all, the price tag is even lower which means you can save even more vs. buying new.

Good: Handsets in good condition will have some signs of wear and tear but they'll still work perfectly and most of the blemishes can be covered with a case. If you're on a tight budget, good phones are your best bet.

Every phone we sell is Decluttr Certified Refurbished. This means it has gone through our extensive 70 point check to ensure it works perfectly and that all data has been removed. On top of that, you'll get FREE shipping, a FREE 12 month limited warranty and a 14 day money back guarantee too!

---
Why should I buy a refurbished phone?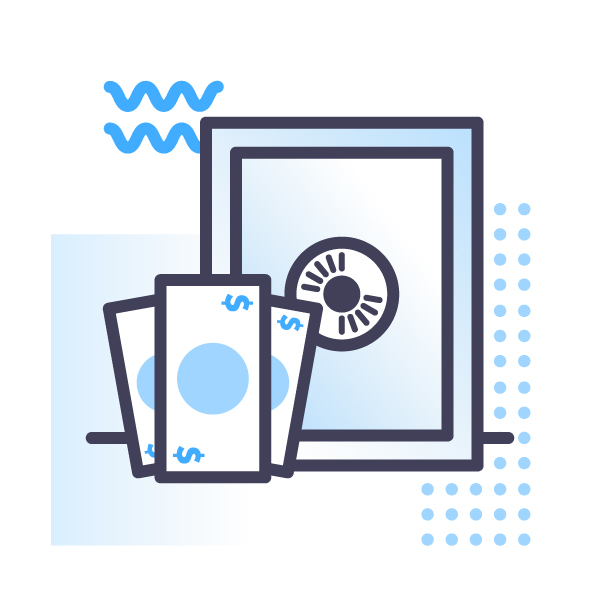 The price! Seriously, you can save a lot of money by buying a refurbished cell phone – especially as new cell phones are getting more and more expensive.

With a carrier, you pay for the cost of the phone as well as access to airtime. Carriers no longer subsidise the cost of the phone so you're essentially paying full price across 24 or even 36 months. This can lead to astronomical bills if you want a top of the range handset. Plus, the only way you can get out of that contract is to pay off the phone in full.

Contrast that with buying a refurbished phone. Buy an iPhone for a few hundred bucks, pair it with a cheap airtime plan and watch as your bills drop dramatically. You could save hundreds of dollars over the course of two years plus you're not tied into a contract so you can upgrade any time you like.

Refurbished phones are popular with parents too. The low price makes it a good option for a child's first phone, especially as children have a habit of dropping expensive gadgets!

---
What's the difference between a refurbished and used phone?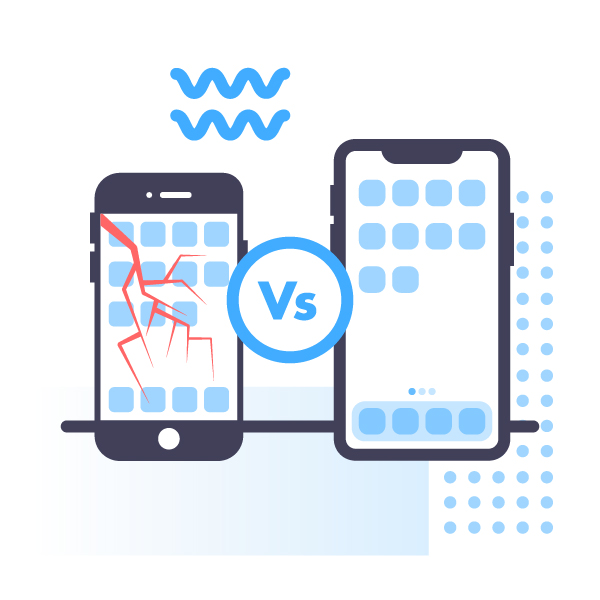 Refurbished and used phones are often confused but there are a few key differences.

Used phones are typically sold by private sellers AKA people on auction sites or marketplaces. They're usually sold in the same condition they were in when the seller stopped using it. That means you run the risk of buying something with faulty components, a dying battery or germs galore (seriously, up to 75% of people use their phone on the toilet).

A lot of private sales lack any kind of return policy either, with the websites themselves encouraging buyers and sellers to solve disputes among themselves – not so great if you're dealing with a con artist!

There's no guarantee the phone you're buying is genuine or actually belongs to the seller either. In fact, some safety experts have warned against meeting up with a private seller after a spate of fraud and even violent crimes.

When you buy a refurbished phone from the Decluttr Store, you can be sure it's in perfect working condition and has been checked against national and international registers to make sure its not lost, stolen or counterfeit. On top of that, you'll get a 12 month limited warranty and a 14 day money back guarantee too.

---
Do I need to worry about other people's data?

Nope, we erase all data before selling a phone so you don't have to worry about stumbling on someone else's pictures.

---
Can I use a refurbished phone on any carrier?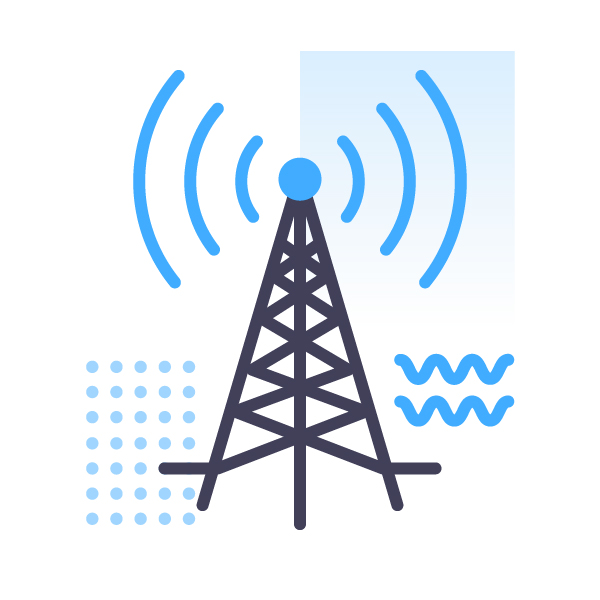 Yes, if you buy an unlocked phone. However, some phones may be locked to a network when you buy them; we'll always make this clear and it can actually save you a bit of money.

It's worth bearing in mind that you won't be able to use all phones with all carriers as they use different networks; Sprint and Verizon work on CDMA networks while AT&T and T-Mobile use GSM. You'll need to check that your phone is compatible with each network before switching.

There are plenty of mobile virtual network operators (MVNOs) to choose from too. MNVOs are smaller carriers who operate on one of the bigger carriers networks. Examples include Boost Mobile, Cricket Wireless and Ting. As these carriers don't have to worry about infrastructure, they often charge less for monthly plans – which is great if you already own a refurbished phone!

---
What do I get with a refurbished phone?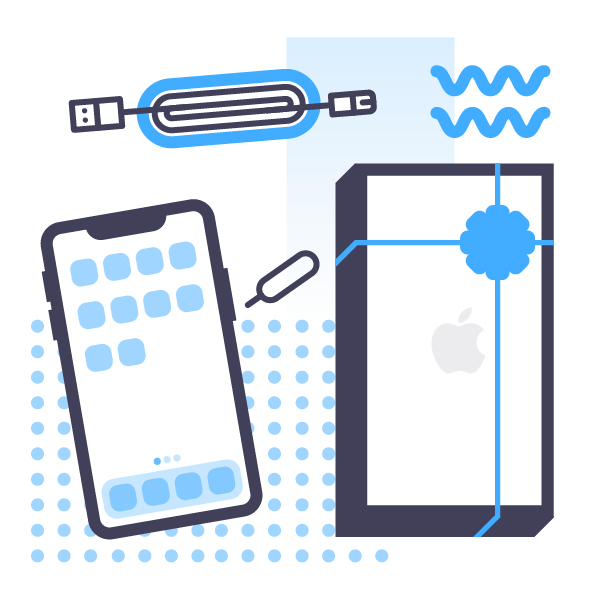 As standard, you'll get a charging cable and a SIM tool. You can also add an official Apple Box if you're buying it as a gift!

---
Am I covered when I buy a refurbished phone?

We'll give you a free 12 month warranty as standard. This covers any technical defects and any faults caused by improper workmanship or materials. If any issues arise because of these problems, just get in touch and we'll either fix or replace the device for you.

---
Is buying a refurbished phone good for the environment?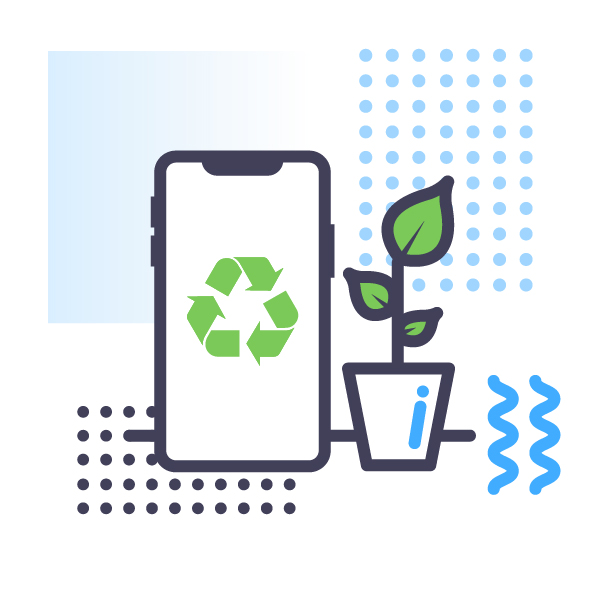 Absolutely – and buying refurbished is only going to become more important in the coming years.

It's estimated that around 85% of a smartphone's lifetime emissions occur during its production, mainly due to the mining of rare materials required to power the chip and motherboard. This wouldn't be a huge problem if manufacturers released new smartphones every 4 years or so, but most follow a yearly release cycle. As consumers, we're encouraged and some might even say conditioned to upgrade every 2 years, if not sooner. This has led to an increased demand for rare and precious materials, some of which experts predict will run out in the next 20 to 50 years.

Buying a refurbished phone is one of the ways to break this cycle, as it lessens demand for brand new devices which in turn preserves some of those precious resources.

---
Ready to buy a refurbished cell phone? Check out the huge range of handsets at awesome prices on the Decluttr Store! Don't forget, we'll give you FREE shipping and a 12 month limited warranty too.
Plus, if you're looking to upgrade, check out our sell my phone page, or trade in iPhone devices to make extra cash!

Comments
comments