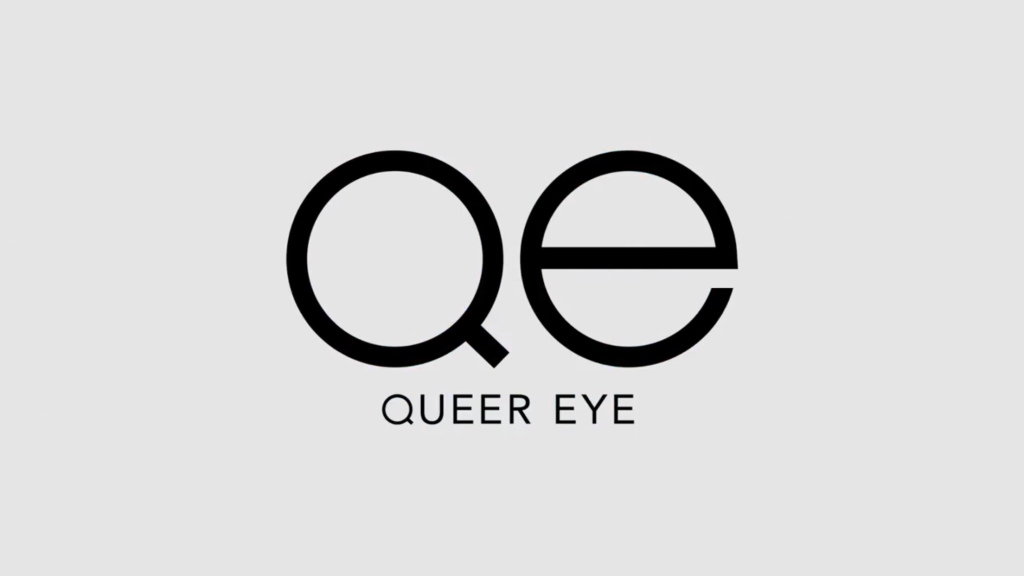 Everything you need to know about Queer Eye
The Netflix show Queer Eye has become one of the best-loved shows on the streaming platform, since its debut in 2018. To date, it has produced three emotional and awe-inspiring seasons.
But, did you know it's actually a reboot? We dig into all things Queer Eye, to give you all in the information on the amazing show!
---
When was the original Queer Eye on TV?
Queer Eye for the Straight Guy, as it was then known, actually debuted 15 years before the version we know today. It first aired in July 2003, amassing high ratings pretty quickly.
Just like the current version, Queer Eye had five experts in their field come together to help out a helpless man. The Fab Five consisted of:
Ted Allen – an expert on food and drink,
Kyan Douglas – an expert on grooming and personal hygiene,
Thom Filicia – well equipped in the ways of interior design and home organisation,
Carson Kressley – knowledgeable on clothing and fashion – you may recognise him from stints on RuPaul's Drag Race,
And Jai Rodriguez – immersed in all things popular culture and relationships.
The show ran for five seasons and 100 episodes. Queer Eye picked up the Emmy for Outstanding Reality Program in 2004 and its television run ended in 2007.
The major difference between the original show and the reboot is location – the Fab Five of the early 2000s were stationed in New York City, whereas Karamo and co filmed the first two seasons in Georgia before shimmying over to Kansas City. For specials of the show, Carson and co. ventured to England, Texas and Las Vegas.
---
Who are the cast of Queer Eye?
The Fab Five are as follows:
Antoni Porowski – food and wine expert. He helps his subjects learn how to cook a specific dish, usually for an event their hosting at the end of the week.
Jonathan Van Ness – grooming. He gives people the tools to help them look and feel much better about themselves.
Bobby Berk – design. Bobby helps transform the hero's home into a useful space they desperately need.
Tan France – fashion. Tan takes a person who wears ill-fitting clothes and turns them into French-tucking beauties.
Karamo Brown – culture. Karamo will help you overcome any internal fears you have, or build relationships. These are probably the parts where you'll cry.
---
So, what did the Fab Five do before the show?
Antoni
Before taking the reins in the Queer Eye kitchen, Antoni's background was in both acting and cuisine. He was born in Montreal, Quebec after his parents immigrated with his two older sisters. Later moved to West Virginia, before returning to Canada for college and university.
After graduating from Concordia University, Antoni moved to New York to act – he landed roles in Elliot Loves, Daddy's Boy and The Pretenders. To cover his rent while he was acting, he worked in the food service industry, starting as a busboy before moving up to management.
Fun fact; Antoni lives in the same neighbourhood as Ted Allen, who originally played the role of food and wine expert in Queer Eye. Antoni was even Ted's personal chef!
Jonathan
Jonathan Van Ness was born and raised in Illinois. He was the first male cheerleader at his high school, continuing to cheer into college. He attended the University of Arizona to study political science, but dropped out after one semester to become a hairdresser.
After working as a hair stylist for 5 years in Arizona, he moved to LA without a job or a plan. He found work and a few years later, recapped Game of Thrones on Funny or Die to create the Emmy nominated Gay of Thrones web series.
In 2015, Jonathan created the podcast Getting Curious with Jonathan Van Ness. He splits his time working between New York and LA when he isn't filming Queer Eye.
Tan
Queer Eye's resident fashion expert is the only member of the gang who isn't a born and bred American. Tan France was born in England, to Muslim Pakistani parents. His interest in fashion has family ties, as he worked in his grandparents' denim factory growing up – the factory created piece for Disney, and it's where Tan learned to sew before starting college.
Tan's background varies from retail to design to wholesale. He's worked for Zara and Chanel, before he was company director at Shade Clothing. He founded Kingdom & State in 2011 and is a partner in Rachel Parcell clothing line.
Mr. France's talents spread out to the written word too! He is releasing his memoir, Naturally Tan, this summer.
Bobby
Bobby Berk was born in Houston, Texas but grew up in Mount Vernon, Missouri. Bobby had a tough time being a religious family, experiencing homophobia in his childhood before leaving home at just 15 years old. He moved to New York in his early twenties, with just $100 to his name. After working at Restoration Hardware and Bed, Bath and Beyond, Berk moved on to Portico.
Despite not having a high school diploma, or any training, Bobby worked his way up to the role of creative director before founding Bobby Berk Home in 2006. Bobby Berk Interiors + Design was later launched, with headquarters based in Los Angeles.
Karamo
Like Bobby, Karamo Brown was born in Houston Texas but grew up in Coral Springs, Florida. His career in television began in 2004 as part of The Real World: Philadelphia, becoming the first out gay black man on reality TV. He has also appeared on Real World/Road Rules Challenge: The Inferno II and The Next 15 – a show that looks at former reality stars that are no longer in the limelight.
Brown hosted MTV's Are You The One: Second Chances before his Queer Eye fame. Aside from the TV work, Karamo is an activist, co-founding 6in10.org that works to combat HIV stigma and provide mental health support to the black LGBT community.
Karamo learned he has a son named Jason in 2007 and received custody of his son that year. Three years later, Karamo adopted Jason's half brother Chris and moved back to LA with his two sons in 2011.
How does the show work?
The idea of Queer Eye is simple. Someone is nominated by a friend, partner or colleague to help them. The person who nominates them sees their worth and wants something good to happen to them – which is where the Fab Five come in.
Antoni and the boys head to meet their subject, learning about their background along the way to get a sense of what they are working with and why. When they arrive, they'll go through the person's humble abode – Antoni will check the kitchen area and almost always sniffs some questionable-looking food in the fridge, Tan will size up the wardrobe and Jonathan will probe for some insight to their beauty routine.
Then, the week is divvied up into different aspects. So, one day the guy they're helping might spend some time with Karamo to work through deep routed issues they may not have realised the brevity of. Antoni will get them into the kitchen to nail a recipe that might be really simple or a bit more complicated – it depends on the person and what they will be hosting.
Jonathan will dig into a skin care routine, as well as tidying up their appearance with a hair cut and potential beard trim (person dependent, of course). Jonathan will dish out tips on how to best take care of their skin type and Tan will sort out a wardrobe for the person. He'll will take the guy out shopping, allowing them to try different styles and patterns alongside the all-important French tuck.
The cast member with the least involvement with the person themselves is Bobby. Bobby takes on a major renovation project with each episode, transforming multiple rooms in the person's home – normally the living room, kitchen and bedroom. He'll bring in new pieces and try to incorporate idiosyncratic works too – which brings on the tears for the person they're helping and the viewer at home.
Do they just make over men?
Nope, the Fab Five have worked their magic on a number of different people from a range of a backgrounds. The majority of people they have worked with are men – some of whom are divorced, widowers, or about to get married.
They have also worked with women including Jess, a black lesbian who was disowned by her parents because of her sexuality. In season two, the Fab Five made over Skylar, a transgender man who was recovering from top surgery.
Why is the show so popular?
It's hard to define, but we think there are a few reasons as to why we love it so much.
The Feel-Good Factor
There is something so sweet and heart-warming about watching someone get invaluable help and realising their full potential. A lot of reality TV shows are focused on drama, arguments, competition and self-gain. Queer Eye goes against the grain by using the skills these five men have at their disposal to help elevate someone and make them feel better about themselves.
We see them take a person and turn them around – to a degree, of course – in just a matter of days. The person they work with sees much more value in themselves and we can't help but fall in love with a piece of television that can achieve that.
The Humour
This is more Jonathan's remit than anyone else's but the show itself is light-hearted when it needs to be and in turn, is super quotable. Jonathan plays different characters, using voices and provides the comic relief in a somewhat heavy topic.
The Back Story
Meeting with people who have suffered to get to where they are – and maybe they're just surviving – is something the Fab Five can relate to. They've each had their fair share of struggles from homophobia to homelessness, and are more than open discussing them.
The Cast Themselves!
The heart of the show, the Fab Five, are well balanced and offer each viewer something different. Yes, Jonathan is louder and sassier compared to Bobby but each person dishes up something inspiring.
We get kitsch little phrases to say day to day as well as truly positive lessons that we can use on ourselves. Each member is an authoritative figure in their field and the fact they all have normal backgrounds, and worked their way up to where they are now, inspires all of us to keep chasing our dreams.
No one is patronised or belittled by the Fab Five, who are their authentic selves on screen. They love themselves and have undeniable chemistry – we want to be a part of it (or be included in a group chat at least?)
---
Ready to meet the Fab Five? You've got three seasons of Queer Eye to delve into but we don't have word on when season 4 will air.
If you're upgrading your cell phone, why not buy refurbished tech from Decluttr Store? The only difference between refurbished and brand new is the price! You can make more cash towards your upgrade by heading over to our sell my phone page or sell iPhone. You can also sell textbooks, make an Apple Watch trade in, trade in games and sell CDs online too.
Comments
comments