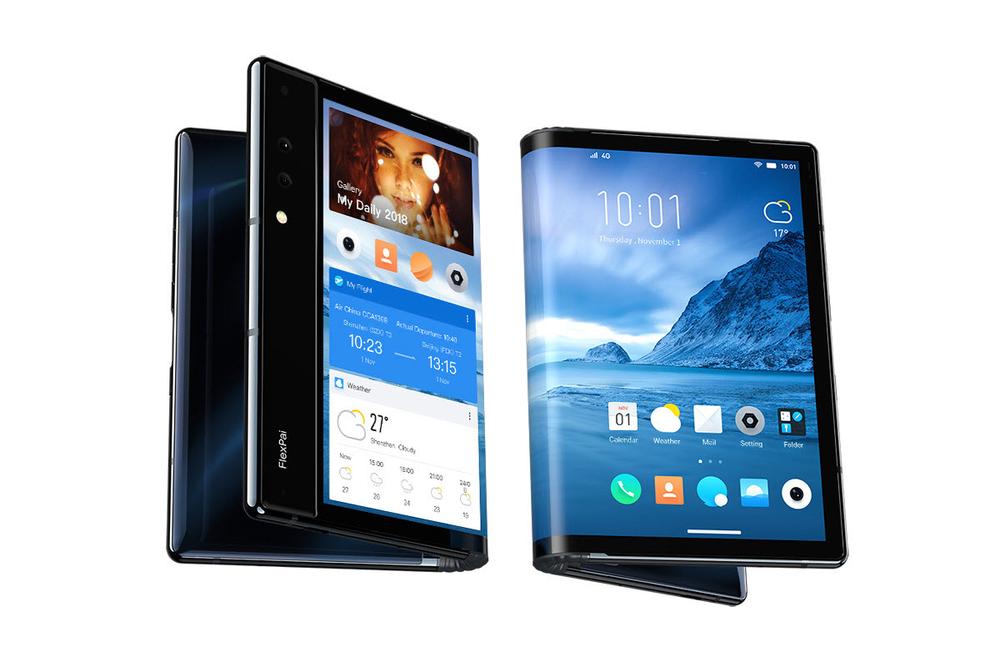 What we know about foldable cell phones
When a flagship device is released, there isn't much time before the question is asked of what's next? We're constantly looking ahead to what is, or what will be, the cutting edge of technology. Is the next big thing going to be foldable phones?
Here are the manufacturers who are taking a chance on the whole foldable smartphone thing paying off.
---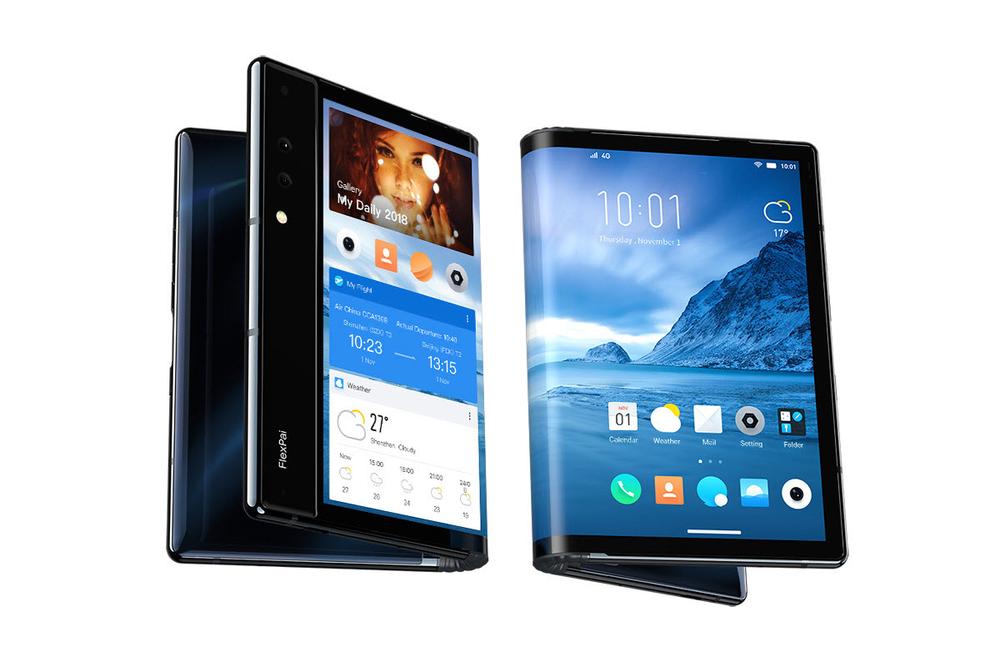 Royole
All eyes had been on Samsung to begin the foldable smartphone trend. It was heavily rumored that they would have their device ready for early 2019, in their usual announcement fashion.
However, lesser known Royole took the world by surprise when they debuted the world's first foldable smartphone. When it's laid out, the device has a 7.8 inch screen that then folds in the middle to create two 'smartphone' screens as well as an edge screen.
It houses a Snapdragon 855 chipset, 6/8GB RAM, 128/256GB storage as well as a 3970mAh battery. The two cameras on the device are a 16-megapixel sensor and a 20-megapixel sensor.
Being the first to start this trend, the device itself does look thick – it's got bezels too, which are heavily criticized within the realms of smartphones. Trend setters cost a lot too; it's estimated that the Royole FlexPai will set you back around $1,300. Due to high levels of demand, you need to wait 60-90 days for it to ship.
Its specs are pretty impressive, but first impressions leave a lot to be desired. Because of the rubber fold to help it bend, it leaves a gap when it is switched to smartphone screens. The software isn't perfect, but we have to allow for a few bumps along the way.
---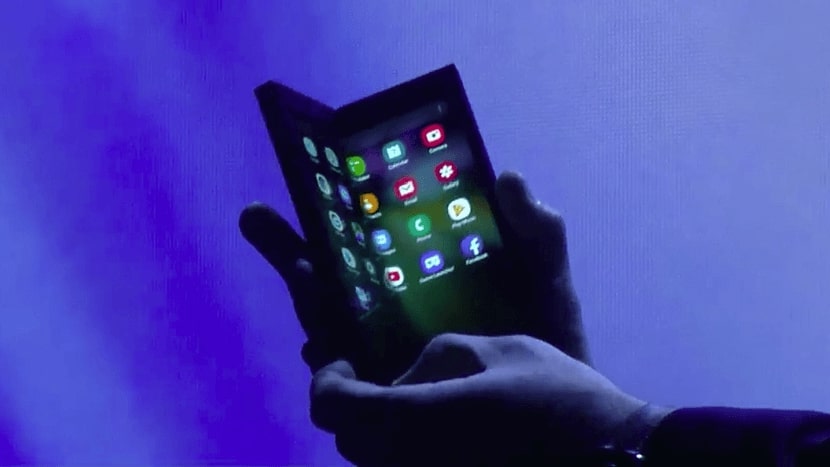 Image credit – CNET
Samsung
Samsung's Developer Conference back in November gave the world its first glimpse into what the smartphone giant had to drop within the coming months. Their device, known as the Galaxy X, folds in the middle allowing for a smartphone screen on each side. It's chunky too but it doesn't leave a gap.
That's not all – apparently, this isn't even the actual folding device that will go on the market. Samsung have played their cards close to their chest and kept some aspects hidden so we'll only get a taste of what we'll actually get.
The Galaxy X is believed to have a 7.3inch Infinity Flex Display that folds into a 4.5inch Cover Display. If the screen of the device shown at the Developer Conference is legit, it means bezels are back. Rumors suggest that inside the device will be two 3,100mAh batteries, which when combined will be one of the biggest batteries on the market.
In preparation for the era of the foldable device, Samsung have overhauled their mobile operating systems to deal with the demand. TouchWiz, which has been used by Samsung for almost a decade, has been moved aside for One UI. This software will allow the device to run three apps at one time when it's folded out into a tablet.
Upgrading soon? Make extra cash and sell Samsung phones with Decluttr!
---

Image credit – Engadget
Motorola
Having changed the cell phone game back in 2004 with their iconic RAZR, Motorola are bringing it into 2019. Rebuilt and repurposed as a foldable cell phone, the outside of the device – judging by the patents available – looks pretty similar to the clamshell cell phone we all knew and loved.
Inside the device where the shiny button pad used to be will be replaced with one long screen, bookended by a slight notch and a larger chin. As the original device had, a smaller screen will be visible on the outside.
It has been key that the RAZR isn't brought back as a gimmick just for the sake of it – if done right, the foldable cell phone could be iconic in a new era. With little-to-nothing confirmed, we can't say for sure if this device will be a $1,500 limited edition but others think it is. All eyes will be on the key announcements at MWC in Barcelona in February.
---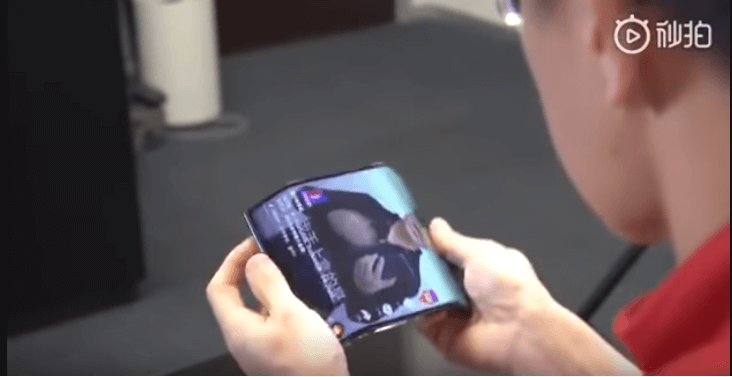 Xiaomi
Having successfully expanded into Western Europe, Xiaomi have their sights set on breaking into the US market next. Good news is, they already seem to have nailed the foldable device game before they make it to the States.
Xiaomi are hoping to bring their smartphones to America within the next few months, likely through a partnership with a carrier – as ZTE have done.
We would imagine the Chinese manufacturer will tread lightly in terms of what will be made available but if their foldable device does make it to the States, it'll be an awesome option.
So far, it looks to be the strongest device we've been able to catch a glimpse of. Already ahead of the curve, the Xiaomi device folds twice, bringing in two sides to create a smaller 'smartphone'. Although it isn't the final version, the usability of the phone looks pretty amazing. This will be the smartphone everyone talks about.
---

Image credit – Business Insider
Apple
There are a few patents attributed to Apple and what's next on the cards for one of the most important smartphone manufacturers in the world. Whether they come to fruition remains to be seen, but don't think that Apple are falling behind when it comes to the next big thing in technology.
One patent shows a device that opens up like a scroll would, with a screen stretching out. The battery would be kept in one of the cylinders that top and tail the device, and the cameras would have to be in there too.
Another patent features a 'wrap around' display so the screen itself wouldn't expand into a tablet format, it would just be visible all around the device. The third option sees a bend in the middle of a tablet-like screen, more alike what we've seen from other manufacturers.
---
Do you believe foldable cell phones will become the norm? Trade in your cell phone with Decluttr or trade in iPhone devices too – we pay up to 33% more than carriers!

Comments
comments