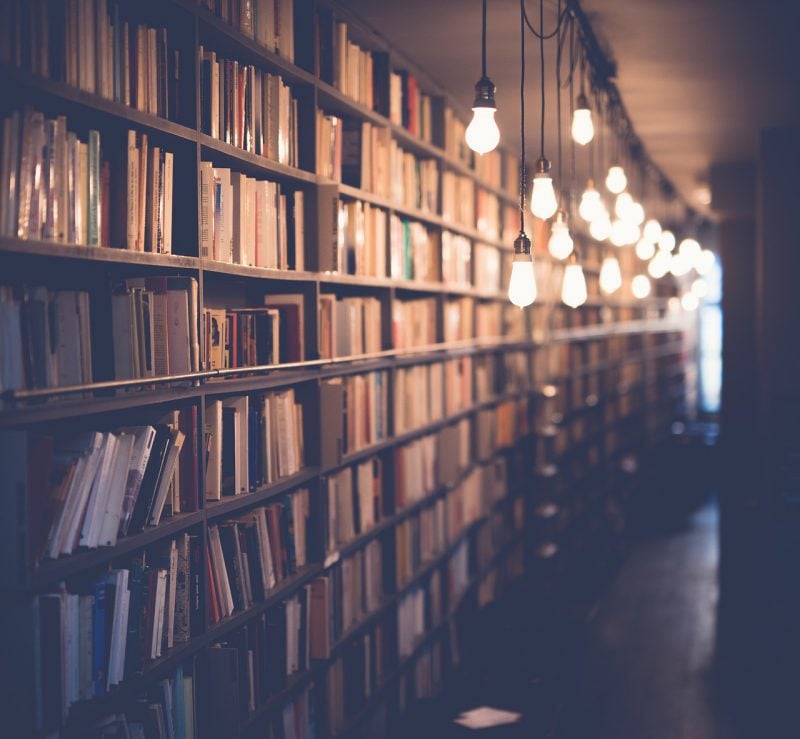 10 classic American novels to read this semester
Finding the time to read when you're back to school and college can be really tricky. Taking the time to read lets you switch off from not only the digital world, but the stresses of your day-to-day life.
Are you desperately trying to find something engaging to read but you're not quite sure where to start? We've taken a look at some of the best American novels ever written to give you a helping hand!
---
The Age of Innocence – Edith Wharton
Wharton's 12th novel was ground-breaking for her as it won the 1921 Pulitzer Prize for Fiction, making her the first woman to win the prize. The story struggles to find a reconciliation between the old and the new. The novel focuses on Newland Archer, a well-respected young lawyer who has announced his engagement to May Welland. When May's cousin Ellen Olenska arrives in America after separating from her Polish count husband, Newland's life is turned upside down.
The novel was well received, dubbed 'one of the best novels of the century' and Wharton named 'the greatest American novelist living' by journalist James Doublas at the time. It has been adapted a number of times, including the 1993 film adaptation, directed by Martin Scorsese.
---
Gentlemen Prefer Blondes – Anita Loos
Loos' novel perfectly encapsulates the Jazz Age, just like F. Scott Fitzgerald did with The Great Gatsby. The blonde in question that gentlemen prefer is Lorelai Lee – she had been working in Hollywood when she met Gus Eisman, who spends money on her like it's going out of style. She sets sail for Europe, along with her friend Dorothy, where they meet plenty of wealthy suitors who are willing to buy them lavish gifts. They take in incredible sites and sounds, including the 'Eyeful Tower'.
Gentlemen Prefer Blondes was made into a Broadway musical starring Carol Channing but most famously, was adapted into the film starring Marilyn Monroe as Lorelai. It included the iconic scene of Monroe singing Diamonds are a Girl's Best Friend, which inspired Madonna's Material Girl video.
---

Incidents in the Life of a Slave Girl – Harriet Jacobs
Incidents in the Life of a Slave Girl details the horrors of slavery before it was abolished in America. The autobiographical novel is told by Linda Brent, Jacobs' pseudonym. Although she was enslaved, Linda had a happy childhood until her mother's death when she was six. Dr. Flint becomes her master and tries to pressure her into a sexual relationship which she isn't comfortable with. She starts a love affair with neighbor Mr. Sands – she isn't proud of it, but finds it a better option than being attacked by Dr. Flint. She longs to free her children and herself, going to great lengths to protect them.
Portions of Jacobs's journals were published in the New-York Tribune but the paper found the reports of sexual abuse too shocking for the average reader so they didn't complete her narrative.
---

Gone with the Wind – Margaret Mitchell
Margaret Mitchell's first and only novel, Gone with the Wind, was centered around the American Civil War and Reconstruction Era. The protagonist, Scarlett O'Hara, is a spoiled Southern Belle living on a plantation in Georgia. Scarlett works hard to ensure a better life for herself and her family amidst the War, after their plantation is looted and their town destroyed.
From the beginning, Gone with the Wind was popular with American readers and was the top fiction bestseller in 1936 and 1937. Mitchell won the Pulitzer Price for Fiction in 1937 and the novel was adapted into the film of the same name in 1939, starring Vivien Leigh as Scarlett. The film won ten Academy Awards and when adjusted for monetary inflation, it's still the most successful film in box-office history.
---

We Need to Talk About Kevin – Lionel Shriver
Shriver's most notable work, We Need to Talk About Kevin, is written from the perspective of Kevin's mother, Eva. Kevin commits a school massacre and his mother writes a series of letters to her son's father documenting her attempts to come to terms with what has happened. Eva details her relationship with her husband and events of her son's life leading up to the attack. Kevin isn't sorry about what he's done and antagonizes his mother.
Shriver won the Orange Prize for We Need to Talk About Kevin – a U.K based prize for female authors, and the novel was adapted into the 2011 film, starring Tilda Swinton as Eva.
---

Fahrenheit 451 – Ray Bradbury
Bradbury's novel was incredibly well received upon release, telling the tale of a dystopian future American society where books are outlawed. Guy Montag works as a fireman who has to burn any books in his city. He is affected by the things he sees as he works, including witnessing a woman's suicide as he is about to burn down her possessions, eventually becoming disillusioned with his job.
Farenheit 451 came to be because of Bradbury's concerns about book burning during the McCarthy era. The critically acclaimed work won the American Academy of Arts and Letters Award in Literature, the Prometheus 'Hall of Fame' Award in 1984 and won one of only six Retro Hugo Awards.
---

The Grapes of Wrath – John Steinbeck
Steinbeck's novel is a mainstay in high school and college literature, but if you haven't had a chance to read to before – now is your time! The Grapes of Wrath is openly considered to be one of the Great American Novels, focusing on the Joad family. The novel is set during the Great Depression, with the Joads driven out of their home in Oklahoma due to changes in agriculture, bank closures, drought and economic trouble. It documents their journey to California in a desperate search for work to provide for the family.
Steinbeck's novel was the best-selling book on 1939 and won the Pulitzer Prize for Fiction. It was later adapted into the 1940 film, directed by John Ford, which in its own right is considered to be one of the greatest American films of all time.
---

Moby-Dick – Herman Melville
Matilda Wormwood thought it was lovely, so hopefully you do too! Moby-Dick is the name of a great Sperm Whale. He's attacked plenty of men in his way, including Ahab, who relentlessly pursues revenge on the whale. The story is narrated by Ishmael, a sailor on the quest with Ahab. The opening line, "Call me Ishmael" is one of the most famous in literature history!
The novel was not appreciated within Melville's time – it was established as one of the Great American Novels in the 20th century. The book took 18 months to complete, a full year longer than anticipated, due to Melville's friendship with another great American novelist – Nathaniel Hawthorne.
---

The Scarlet Letter – Nathaniel Hawthorne
Considering their friendship, it's only right to include Hawthorne! His most celebrated work is the 1850 novel, The Scarlet Letter: A Romance. It's set in Puritan Boston, Massachusetts detailing the story of Hester Prynne, who has an affair when her husband is presumed lost at sea and gives birth to a daughter. Her actions bring shame upon her and the community turn their back on her. Hester doesn't disclose her child's father and has to create a new life of repentance.
The Scarlet Letter was one of the first mass-produced books in America. The first 2,500 volumes that were mechanically printed sold out in just 10 days! D. H. Lawrence, who wrote Lady Chatterley's Lover, said there could not be a more perfect work of the American imagination than The Scarlet Letter.
---

Slaughterhouse-Five – Kurt Vonnegut
Vonnegut's most celebrated work, Slaughterhouse-Five, is considered to be semi-autobiographical. The anti-war novel details the life and times of Billy Pilgrim – the protagonist is 'unstuck in time', travelling between periods of his life and isn't able to control which period he lands in. He is drafted into the army during World War II, he also trains as a chaplain's assistant and lives in all-American Dream with his wife when he has his own optometry business.
Slaughterhouse-Five was the first novel of Vonnegut's to become a bestseller, spending sixteen weeks on the New York Times bestseller list in 1969. The novel has been the focus of censorship attempts over the years, having been banned from literature classes and removed from school libraries. In 2011, it was banned at the Republic High School in Missouri.
---
We hope this list has you raring to go when it comes to diving back into reading! If carrying heavy books around isn't your thing, why not buy an e-Reader or a refurbished Tablet? It won't cost the earth – buy a refurbished Kindle at Decluttr with FREE shipping.
You can also make extra cash with Decluttr by trading in! Sell CDs online, trade in games, sell books online or sell tech, including trade in iPad, head over to our sell my phone page, trade in iPhone and more!
Comments
comments