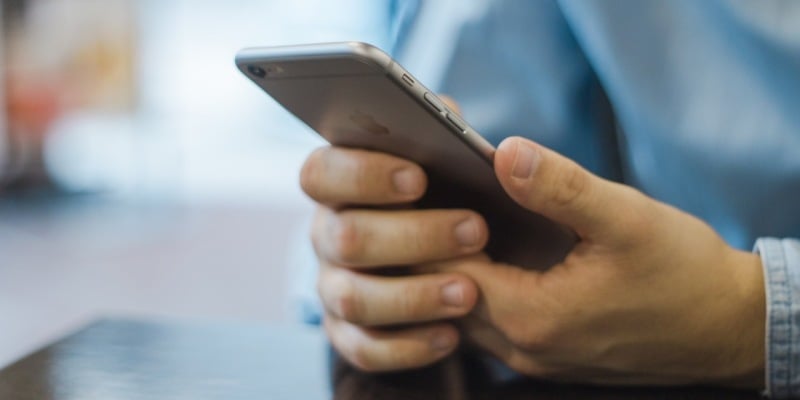 How has the iPhone impacted America?
This week, Apple announced their newest flagship devices – the iPhone XS, iPhone XS Max and the iPhone XR. It's a key date in any tech fan's calendar when Apple launch their keynote address as we wait in anticipation to see what the new phones will be able to do!
In just 11 years, the iPhone has become a global phenomenon and one of the most desired devices on the planet. But, just how has the humble iPhone impacted America?
---
The App Store helped to create jobs
As the demand grew for the iPhone, it brought more jobs to the country across a number of sectors. Across 50 states, Apple are responsible for an incredible two million jobs and there are 80,000 Apple employees. Since 2000, Apple employment outside the state of California has increased 28 times.
Since 1998, Apple has seen a growth of 1,500% in U.S. employees. The App Store was first introduced in 2008 and there are now 1.53 million jobs created and supported by it! Growth of app economy jobs has seen a 271% growth. In 2017, the App Store generated more than $26.5 billion in revenue for developers – around a 30% increase year-on-year. For Apple, that means they made approximately $11.5 billion in revenue.
When it comes to the phones themselves, the iPhone 6 was responsible for 10% of all economic growth in 2015 – working out at between 0.25 or 0.3% of the change in the U.S. GDP. Last year, iPhone sales accounted for 63% of all Apple revenue.
---
They're highly desired
Apple are the second most desired brand in the country, behind only Rolex.
Piper Jaffray, an investment firm, conducted a study that found that 76% of teens in the U.S. owned an iPhone and an incredible 84% said that their next device would be an iPhone.
It's not just the iPhone now, either. Of those who took part in the study, 20% plan on buying an Apple Watch in the next six months so Apple are widening their reach. If these teens do adopt Apple's products early, you can expect their loyalty to continue well into adulthood.
---
…and ownership has never been higher
Media measurement and analytics company comScore has found that iPhone ownership is at an all time high in the United States. Their 2017 study showed that there are 85.8 million iPhone owners in the country, aged between 13 and older. It was attributed to the iPhone 7 and iPhone 7 Plus which were the flagship Apple devices at the time.
The iPhone 7 and iPhone 7 Plus devices accounted for around 13% of the figures compared to more than 48% of iPhone 6, 6s, 6 Plus and 6S Plus owners.
A CNBC study showed that 64% of Americans owned some kind of Apple product, which is a 50% increase in just five years. The average household owns 2.6 Apple products which has increased a full product in the same time frame.
---
They've made it easier than ever to stay in touch
Keeping in touch with your nearest and dearest is simpler now than it ever has been. Apple introduced their version of video calling, FaceTime, with the iPhone 4. When you call someone with another Apple device, you can see them so it's as close to being with them even when they're far away.
With iMessage came threaded messaging so you can see the whole conversation at one given time. You didn't have to switch between sent and received messages just to keep up with the conversation.
---
They've changed the game
Moving away from how millions of us have adopted Apple as their first port of call for cell phones and other electrical items, Apple completely disrupted the smartphone market as a whole. The iPhones introduction forced a number of manufacturers to rethink how they make phones and if they weren't prepared to keep up with the iPhone, they simply weren't going to survive.
Before the iPhone arrived in 2007, physical keyboards – whether they're qwerty keyboards or just numbered – were commonplace. Now, no major company is making a flagship that isn't touchscreen. We have Apple to thank for that, with their built-in, touchscreen keyboard from the beginning.
---
Are you upgrading to one of the brand new iPhones? Trade in iPhone cell phones, or make quick cash for your cell phone with Decluttr! Remember, we pay the most and we pay the fastest.
Comments
comments