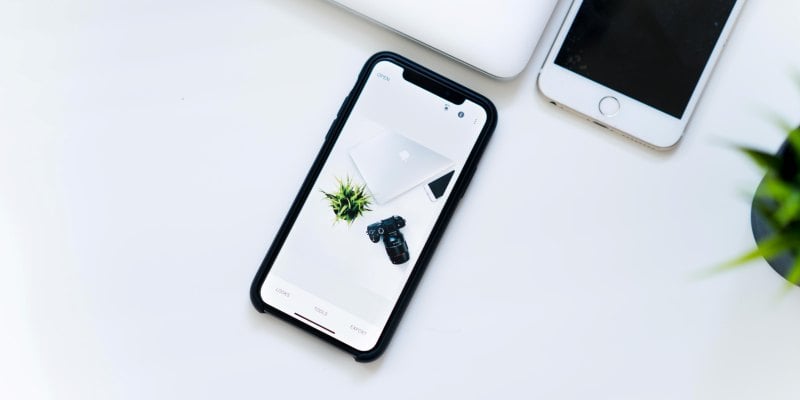 How quickly does your phone lose value?
It's no secret that cell phones lose value as soon as you take them out of the box.
The main reason cell phones depreciate is the yearly release cycle. Even if your phone was released just last year, another one retailing at around the same price is going to launch within 12 months. As a result, the value of your phone will drop.
But not all phones depreciate equally. Some lose value quickly, while others cling onto their value for much longer.
To find out which phones hold onto their value most, we decided to study the rates of depreciation for a whole range of iPhone and Samsung devices over the course of 12 months. Here's what we found…
(Reading on mobile? Tap the 
graph to view full size!)
Newer iPhones depreciate less than older iPhones
Own an iPhone X or iPhone 8? Great news; Apple's latest devices have depreciated at a much slower rate than previous iPhones.
At the time of writing, the iPhone X has held onto 63% of its value in a year. That makes it the slowest depreciating iPhone ever launched by a long shot, with even the iPhone 8 (launched at the same time) losing 50% of its value in the same time period.
However, both the iPhone X and 8 are Apple's 'current' devices. We may see a dramatic drop in value after Apple launch the new iPhone range in September.
---
iPhones depreciate less than Samsung phones
Even more good news for iPhone users; your phone is likely to retain its value better than a Samsung. Sorry, Android fans…
Both the iPhone 7 128GB and the iPhone 6 128GB lost around 60% of their value in a year – not bad, but not as good as the newer iPhone models.
The Samsung Galaxy S8, by comparison, has lost 80% of its value since its 2017 launch – a whole 18% more than the iPhone 7, which was released in the same year. The S7 has depreciated by around 82%, while the S6 has lost a huge 89% of its value since launch.
Even the Galaxy S9, launched earlier this year, has already lost 47% of its value. That puts it on course to lose more value in a year than the iPhone 8, let alone the iPhone X.
---
The best time to sell is now!
Whatever phone you own, our research makes it pretty clear that you should sell it as quickly as possible to get the best price. Every extra month you hang onto it means more value lost!
Interestingly, we also found that the value of phones drops dramatically after the announcement of a new model. On average, iPhones are worth 25% more before Apple's annual keynote event – so if you're planning to upgrade, start thinking about selling today!
Decluttr is the fast, easy and totally FREE way to sell your cell phone and upgrade. Simply get an instant valuation (it takes just 27 seconds!), ship your cell phone for FREE and we'll pay you the day after it arrives! We pay up to 33% more than carriers and you're guaranteed to get the first price we offer or your phone back for FREE. Find out how much your cell phone is worth today.

Featured image credit: Ron McClenny on Unsplash