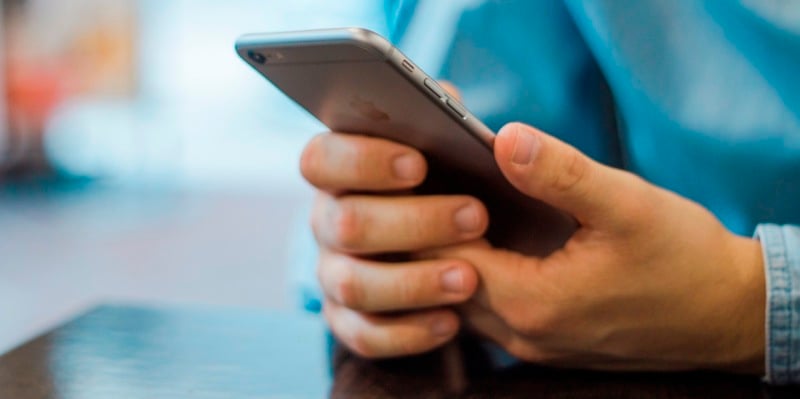 5 apps to help you learn a language
Having a second language to your name is an incredibly useful skill. When it comes to college applications, a modern language is definitely something admissions look for!
Do you want to try to learn a language but you aren't sure where to start? Simply download one of these apps – they will give you the tools you need to start holding conversations in French, Spanish, Italian and other languages.
---

Duolingo
Duolingo is one of the best ways to try to learn a language. A lot of science has gone into the app, which now has over 200 million active users. It brings together games and exercises to help you keep foreign words and phrases in your head. There are a whole range of languages to choose from! The most popular courses for English speakers are: Spanish with 20 million active learners, French with 12.3 million and German with 7.07 million active learners.
---

TripLingo
Have you booked a vacation in a country that speaks a different language? You can't be sure that everyone you'll come across will speak English so you might have some trouble with the likes of ordering food. TripLingo will give you key words and phrases to help you get by! You can use the basics, use safety language and you can even take a picture of something like a menu for the app to translate it.
---

Babbel
Before Duolingo, there was Babbel. It began in 2007 in Berlin, Germany before expanding into the US market in 2013. It was acquired by startup PlaySay Inc and opened up a New York City office two years later. You have 14 languages to choose from including Brazilian Portuguese and Swedish and the courses have been strategically put together to help you form conversations but also to retain what you've learned.
---

Tandem
It's often said that the best way to learn a language is to speak it. But how can you, if you're learning a language your friends can't speak? Simple – download Tandem. Using the app, you can find someone who is also learning the language you want to master and speak to them. Choose topics and talk about the things that are important to you! The beauty is you're both learning and can help each other get better so everyone wins.
---

HiNative
This app is perfect if you want to perfect your accent. ¿Cómo se dice en español? You'll soon find out with the help of HiNative! Ask questions about a language you're studying and put it to a native speaker. Your language skills should improve as you're getting authentic sentences, rather than literally translations which can lose some of its meaning. More than two million people have put HiNative to the test with more than 110 languages to learn.
---
Ready to start learning Spanish, Italian or even Japanese? You'll need a cell phone with plenty of memory! Buy a refurbished cell phone with Decluttr! Your phone will come with a 12 month warranty so you have peace of mind!
You can also make extra cash with Decluttr by trading in! Sell books online, sell DVDs, trade in games or sell CDs online. You can also sell tech, including trade in iPhone, trade in iPad, head over to our sell my phone page and more. 
Comments
comments