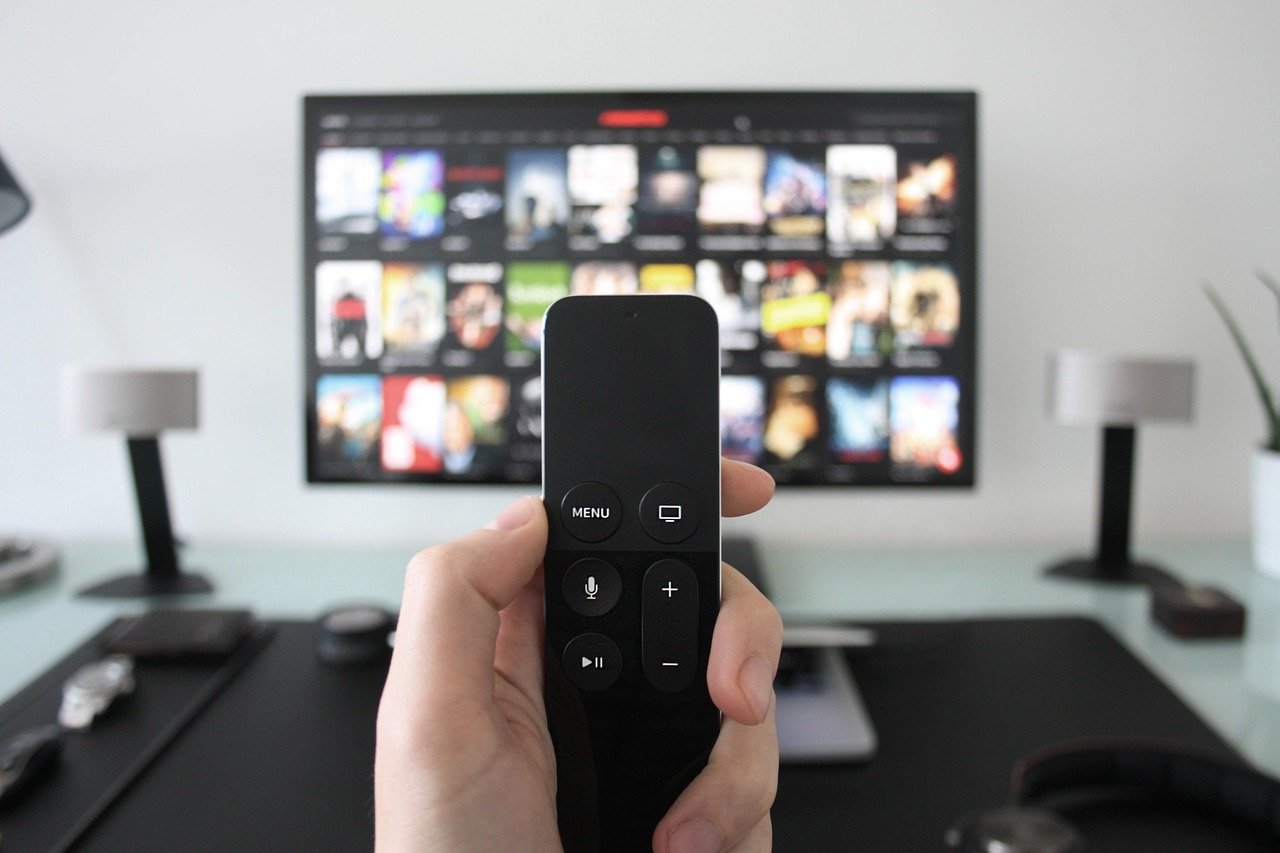 8 of the best spin-offs EVER!
A good spin-off takes the best parts of a successful TV show and makes it its own. As you can imagine, many spin-offs have fallen way short of the mark. But, every once in a while, the TV execs get it just right!
We look at some of the best spin-off shows ever made!
---
The Simpsons
A spin-off of: The Tracey Ullman Show
Debuting in 1987, The Tracey Ullman Show was a critically acclaimed variety show. Airing for four seasons, it garnered Fox its first Emmy nomination and win – going on to win 11 Emmy's in total. The show was blended comedy with musical numbers, dance routines (choreographed by Paula Abdul no less!) and short animated pieces. One of the animated shorts were focused on the Simpson family, shown on an occasional basis but were well received.
The Simpson family were so well received that they ended up getting their own show in 1989. The Simpsons has gone on to become the longest-running American sitcom with 29 seasons currently under its belt. The Simpsons Movie was released in 2007, grossing more than $500 million and the family even have their own star on the Hollywood Walk of Fame!
---
Frasier
A spin-off of: Cheers
Sometimes you want to go where everybody knows your name, right? Between 1982 and 1993, the place you could go to was Cheers Bar in Boston. The show didn't get off to a great star, ranking almost last in the ratings. This was soon turned around and it was even the top-rated show during its lifetime. The bar was tended by Sam Malone along with the help of Diane Chambers. They have their regulars at the bar including Norm, Cliff and psychiatrist Frasier Crane. During its 11 season run, Cheers won 28 Primetime Emmy Awards from a record 117 nominations and was widely considered to be one of the best TV shows of all time.
The sheer success of Cheers would give the impression that a spin off could never achieve the same heights. Yet, Frasier Crane was chosen as the title character to get his own show – even if he was a far cry from some of those he drank with in Cheers. Frasier debuted in 1993 and like its predecessor, enjoyed a popular 11 season run. It won 37 Primetime Emmys, winning Outstanding Comedy Series five years running. It was also held in a high regard, amassing huge critical acclaim.
---
Mork and Mindy
A spin-off of: Happy Days
Sitcom Happy Days debuted in 1974, lasting an epic 11 seasons, changing the face of the American sitcom as we know it. It was set during the mid-1950s and 1960s, focused on Richie Cunningham, his family and friends. As the episodes progressed, it was clear Arthur Fonzarelli – better known as the Fonz – was a fan favorite and became a more prominent character. Happy Days was the number one program in 1976-1977 and the Fonz became one of the most merchandised characters of the 1970s. He also gave way to the phrase 'jumping the shark', where outlandish plots are written into shows in an effort to keep ratings.
Happy Days gave us a lot of spin offs and was a spin off in itself. It derived from the show Love, American Style that originally aired between 1969 and 1974. Happy Days and subsequent spin-off Mork and Mindy helped to launch the career of the brilliant Robin Williams. Who could be better to play an alien from the future? Mork is sent to Earth to observe human behavior but struggles to understand it and American culture. Mork and Mindy was one of the highest rating shows in America in its first season, but couldn't match the same successes through the last three.
---
Daria
A spin-off of: Beavis and Butt-head
Animated sitcom Beavis and Butt-head was born from Frog Baseball, created and designed by Mike Judge. Beavis and Butt-head are high schoolers who rarely attend classes and are socially awkward. They aren't the smartest pair and have a serious lack of empathy. In spite of their bad qualities, America loved the show which ran from 1993 to 1997. A full length movie, Beavis and Butt-head Do America was released in 1996, taking in $60 million at the domestic box office.
Beavis and Butt-head's classmate Daria got her own show in 1997. The animated sitcom ran for five seasons, ending in 2002, but MTV announced a reboot of the show in June 2018. Within a year of its debut, Daria was one of MTV's highest rated shows and Daria has been named as one of TV Guide's 50 Greatest Cartoon Characters of All Time.
---
Better Call Saul
A spin-off of: Breaking Bad
Crime drama Breaking Bad is the most critically acclaimed show of all time, entering the Guinness World Records in 2013. It had it all – the unsuspecting high school teacher living a double life in order to keep his family afloat when his terminal cancer finally takes his life. How do you earn enough money to do that? You produce and sell illegal drugs, of course. The show ran from 2008 to 2013, winning 16 Primetime Emmy Awards, 2 Golden Globes and two Peabody Awards. It's among the most-watched cable shows on American television and it seen as one of the greatest series of all time.
The spin off Breaking Bad fans got was Better Call Saul, set six years before the events of its predecessor. It gives us a glimpse into how Saul Goodman became the corrupt lawyer he was by the time Walter White met him. Goodman is born James McGill, a former con artist who is trying to follow a more lawful career. Just like Breaking Bad, Better Call Saul has been a huge hit, gaining immense critical acclaim. It too has plenty of awards to its name including 23 Primetime Emmys and it has been renewed for a fifth season.
---
The Colbert Report
A spin-off of: The Daily Show
The satirical news program The Daily Show has been a mainstay on television since it premiered more than 20 years ago in 1996. It was first hosted by Craig Kilbourn before Jon Stewart took over. Stewart hosted for 16 years, focusing more on political and news satire than Kilbourn's pop culture. Whilst Jon Stewart hosted, there was a focus on correspondents – one in question being Stephen Colbert. The correspondent role allowed the character to be developed before branching out into his own show. The Daily Show is the longest-running program on Comedy Central and has won 24 Primetime Emmy Awards.
The Colbert Report aired from 2005 to 2014, spanning more than 1,000 episodes. Colbert described his own character as a "well-intentioned, poorly informed, high-status idiot". Colbert's character was inspired by reporter and talk show host Geraldo Rivera, correspondent Stone Phillips and news anchor Bill Kurtis. The Colbert Report was a huge win for Comedy Central, nominated for four Emmys in its inaugural year but lost out to The Daily Show. Overall it was nominated for 84 awards during its run, winning 30 including two Peabody Awards.
---
Angel
A spin-off of: Buffy the Vampire Slayer
Supernatural drama Buffy the Vampire Slayer is a cult classic. It first aired in 1997, five years after the film of the same name was released and ran for seven seasons. It focused on Buffy Summers who is a 'Slayer', whose fate is to battle demons and vampires. She tries to live as a normal teenager alongside her 'Scooby Gang' but comes to term with her dark fate. The show had a huge influence on popular culture and has been named as one of the greatest TV shows of all time across a number of outlets.
Buffy's love interest in the early seasons of the show was Angel, a vampire with a human soul. He spent more than 100 years murdering and torturing innocent people but his restored soul makes him realize the gravity of what he has done. He works as a private detective in his own spin-off show, which ran for five seasons, until 2004.
---
Melrose Place
A spin-off of: Beverly Hills, 90210
Beverly Hills, 90210 was named after one of the five zip codes in the city. It focused on a group of friends living in the glitz and glamour of Beverly Hills, namely twins Brandon and Brenda Walsh who moved there from Minneapolis. The Aaron Spelling produced show ran for a decade, covering hard hitting topics like animal rights, teenage pregnancy and drug abuse. Beverly Hills, 90210 is credited with making teen soaps popular and it paved the way for a few spin offs.
Namely, Melrose Place. Like Beverly Hills, 90210, Melrose Place focused on a group of young people but this time, they live in an apartment complex in West Hollywood. The show brought in as many as 14.1 million viewers during its seven season run, earning a number of Golden Globe nominations. It was also named Favorite New TV Dramatic Series at the 1993 People's Choice Awards.
---
Time to reduce your DVD collection? Sell your DVDs to Decluttr! Shipping is FREE and we'll pay you the day after we receive your order! You can also sell textbooks, trade in games, sell CDs online and sell Tech, including sell iPhone, make an Apple Watch trade in or check out our sell my phone page.
Comments
comments