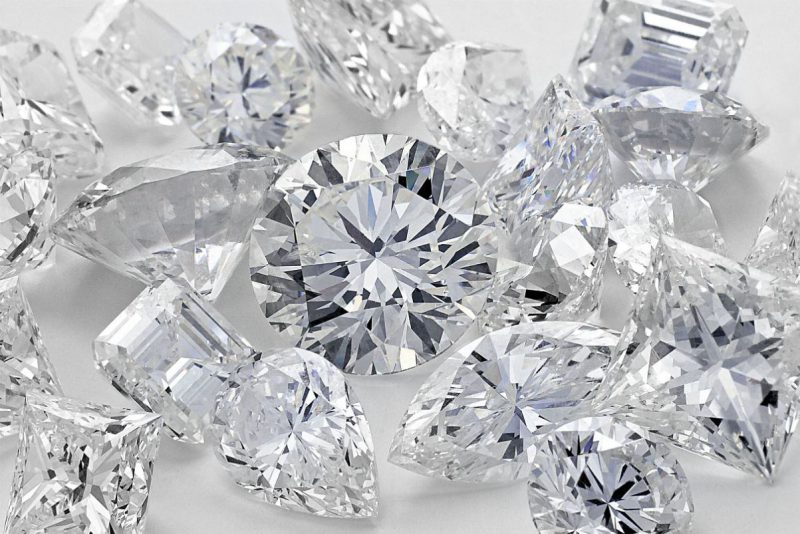 What is Drake's best album?
Aubrey Drake Graham, better known by the moniker Drake, has changed rap in less than a decade. He's become a global star in his own right, breaking countless records as he continues to rise. With latest offering Scorpion released at the end of June, breaking streaming records, we looked at his releases over the years and how this one fares against the rest!
---
Scorpion
Metascore: 68
User score: 4.1
Before its release on June 29, there was plenty of speculation around the album Drake was about to drop. He teased that Scorpion was going to be a double album, making it Drizzy's longest recording to date, clocking in at 90 minutes and 25 songs long. Drake created a full-blown rap album alongside a softer, more typically Drake record and that alone has split opinion.
Following the pretty awkward beef with Pusha T – on the song The Life of Adidon, Pusha openly referenced that Drake had a child that no one knew about – Drake confirmed he had a son on track Emotionless. "I wasn't hiding my kid from the world, I was hiding the world from my kid," Drake muses. Every possible Drake fan could get what they wanted from the album but it wasn't enough – when compared to his other releases, Scorpion tallied up a Metacritic score of just 68.
---
VIEWS
Metascore: 69
User score: 5.7
VIEWS was released back in 2016 as an ode to Graham's hometown of Toronto. Originally listed as Views From the 6, it was shortened to VIEWS, with plenty of anticipation around it. VIEWS followed the critically acclaimed What a Time to Be Alive project with Future, and beef with Philadelphia rapper Meek Mill. Meek and Drake took shots at each other over beats, just like the good old days, but Drake firmly won the battle – he released Back To Back before Meek even had time to come up for air.
Whilst VIEWS gave us some huge club hits, as is Drake's strength, its length left many feeling it was bloated. With 20 tracks to its name, it isn't far off that of Scorpion, but it was still a lot to handle. Drizzy gave us the massive single Hotline Bling, alongside One Dance, Pop Style, Controlla and Too Good as support. The album spent 13 non-consecutive weeks at number one on the Billboard 200, became the first album to accumulate one billion streams on Apple Music and was nominated for Album of the Year at the Grammys (losing to Adele's 25), as well as Rap Album of the Year (losing to Chance the Rapper's Coloring Book). Hotline Bling took home Best Rap/Sung Performance as well as Best Rap Song.
---
What a Time to Be Alive
Metascore: 70
User score: 6.3
Collaborations in rap have become much more common in recent years. In 2015, Drake and Future dropped their own collab mixtape, seeing two of the biggest names doing it joining forces. On paper, it spelled out a certified classic but in reality, it didn't quite live up to the hype. The collective was strong in places no doubt, but given it was recorded in the space of six days, it kind of showed. The project came to be after working on the track Where Ya At, fleshing out a full tape to drop in September 2015.
Just one single was released from WATTBA but it was without a doubt the strongest track on there. Jumpman was released in November 2015, a huge track that hits you in the face as N****s in Paris did when The Throne dropped that just four year previously. It may not have stormed the charts, but it has since been certified Gold in the UK and quadruple platinum in the US. The album on the other hand, debuted at number one on the Billboard 200.
---
Thank Me Later
Metascore: 75
User score: 6.9
Drake's debut studio album showed that the boy could hold his own but it was clear he had not reached his peak yet. Whilst trying to make a name for himself as a Young Money artist, his first effort was already being weighed up and compared to Kanye's innovative 808s and Heartbreak as well as Kid Cudi's Man on the Moon. Drizzy lined up some huge names for his debut like Jay Z, Alicia Keys and Nicki Minaj which helped solidify his status as a rising star.
Drake's singing-and-rapping album was unprecedented but it wasn't turning people off. Four singles were released as support, and he chose well – he dropped Over as the lead single, which featured a then-unknown Rita Ora in the video. It was followed up by Find Your Love then the anthemic Miss Me featuring Young Money leader Lil Wayne and finally Fancy, shouting out the girls who have a detailed routine before they roll out to the club.
---
If You're Reading This It's Too Late
Metascore: 78
User score: 7.8
The burning question of 2015 was "Is Drake's If You're Reading This… a mixtape or an album?" We couldn't quite put our finger on it. Mixtapes don't tend to last a full hour, but IYRTITL did. It was packed with 17 songs – 19 if you include the bonus tracks on the physical version but Aubrey was adamant the body of work he dropped out of the blue was a mixtape.
As Drake's skills continued to grow, so did his status – along with that will always come those who doubt you. In one of only two singles Drake released, Energy called out the naysayers who are draining Drake and trying to mess up his day. Despite the lack of supporting singles, those who copped enjoyed the blatant club classics that lay amongst the tape; namely Know Yourself and the huge 6 God. Drake was doing his thing on an even bigger scale than before and this wasn't even the album! This was just the warm up.
---
Take Care
Metascore: 78
User score: 7.9
Out of every project, mixtape or album Drake is released, it's difficult to find one that has had more of an impact on his career than Take Care. It blew everything around it out of the water and showed that Drake was so much more than that rapper who sings sometimes; he has vision, beats and lyrics to back it all up. He was a force to be reckoned with when Take Care dropped in 2011.
Drake took everything to the next level with his cool R&B influences and samples to create the album that would make you want to turn up at the club but also call your ex at the same time. Seven brilliant singles were chosen for Take Care which included the title track featuring Rihanna, Headlines and Crew Love which helped to catapult The Weeknd into mainstream fame. The album debuted at number one on the Billboard 200, was widely considered to be one of the best albums of the year and won Best Rap Album at the Grammys.
---
More Life
Metascore: 79
User score: 6.8
Before you ask "Is it is mixtape or an album?" More Life is neither – Drake details this one as a playlist. It's seen as a body of work that is created to bridge any gaps between Drake's major album releases and that is music to our ears. Whilst calling 22 songs a playlist seems almost passive, More Life would become one of Drake's most critically acclaimed works to date and would break a number of records but that's just the norm for him.
Five singles dropped for More Life including the exotic Fake Love, silky smooth club track Passionfruit as well as the Quavo and Travis Scott featured Portland. More Life debuted at number one – because of course it did – making it the seventh Drake album to do so. The album was streamed 61.3 million times on Spotify and 89.9 million times on Apple Music on the day of release; a new record.
---
Nothing Was the Same
Meta score: 79
User score: 7.5
By a slim margin, Drake's best-loved and critically acclaimed piece of work is his third album, Nothing Was the Same. It dropped back in 2013, with the eye-catching album art of an adorable baby Drake, complete with lush afro and comb on the cover with a picturesque blue sky and clouds behind him. The deluxe edition featured the same blue-sky scene but this time with a fully grown 26-year-old Drizzy gracing the cover. Just one rapper featured on the standard version of the album, with HOVA providing vocals for Pound Cake.
Pound Cake was dropped as the fourth single, following the massive Started From the Bottom that featured Drake parodying the typical rapper image in an all-white outfit alongside a white Bentley. It was everywhere, on charts and in Instagram captions, rightfully being named BET Song of the Year. Hold On, We're Going Home, an amped up Drizzy ballad also made the single list as did the complete opposite end of the spectrum with the aggressive Worst Behavior.
---
Drake's best albums, according the Metacritic:
Nothing Was the Same
More Life
Take Care
If You're Reading This, It's Too Late
Thank Me Later
What a Time to Be Alive
VIEWS
Scorpion
---
Do you have gaps in your Drake collection? Fill them with Decluttr Store with FREE delivery on your order! Plus, sell CDs online with Decluttr to make extra cash. You can also sell textbooks, trade in games, make an Apple Watch trade in, sell iPhone, head over to our sell my phone page and more!
Comments
comments