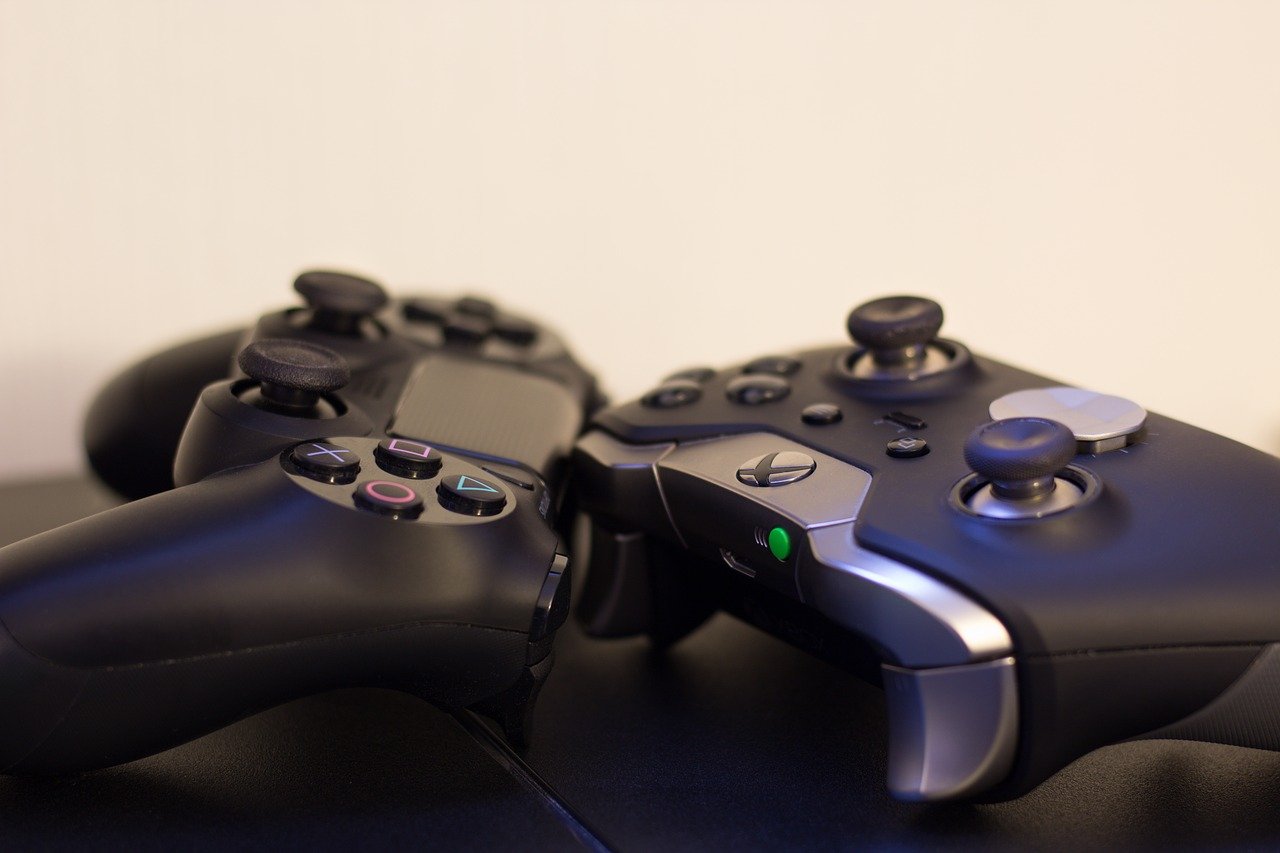 E3 2018: what we learned
The Electronic Entertainment Expo, better known as E3, took place in California last week. It is a key event for gamers as big releases are often announced or teased by the likes of Nintendo, Microsoft or Sony.
This year's event was packed full of huge news regarding the gaming industry! From what we've learnt, we're in for a real treat in 2019. We looked at the biggest stories that broke at E3.
---
Microsoft
When you weigh up Microsoft, Sony and Nintendo; Microsoft easily had the busiest briefing at E3. It was packed with announcements! If you're an Xbox user, you've got an incredible amount of content coming your way soon.
---
50 new games in total
50 new games including 18 Xbox exclusives and 15 world premieres. Phil Spencer, Microsoft's Head of Xbox, was reassuring that his company have been listening to fan feedback over the years so confidence can be restored. The announcement included Forza Horizon 4, Dying Light 2 and a new Gears of War game.
---
New console!
Spencer was also open about the fact that the next Microsoft consoles are in development – yep, plural. We don't know much in terms of a release date but as development is underway, it could be sooner than we think – potentially as early as 2020.
---
Halo Infinite
The first-person shooter series is continuing. Halo has been around since Combat Involved in 2001 and the next game has been named Halo Infinite. It's coming to Xbox but a release date hasn't been given just yet.
---
The new Skate?
Well, kind of. What appeared to be Skate 4 was actually a new skating game named Session. Opinions were divided as we've waited for a new Skate!
---
Kingdom Hearts III
A new Kingdom Hearts III trailer premiered at E3, with the game due for release on January 29. The characters are amazing and include Wreck-It-Ralph as well as Anna, Elsa and Olaf from Frozen.
---
Sony
There were fewer announcements from Sony; they used their briefing to fill us in on some of the things we were already aware of.
---
The Last of Us Part II
The gameplay trailer for the next The Last Of Us game looked incredible and was definitely the focal point of the briefing. It is almost 12 minutes long, opening with Ellie hanging out with her girlfriend at a party before a shift to a brutal killing spree. We can't wait to play it!
---
Death Stranding
Actual gameplay of Hideo Kojima's Death Stranding was shown for the first time – you'll need a strong stomach for this one.
---
Ghost of Tsushima
We didn't realize how beautiful war-torn Japan could be until we saw the trailer for Ghost of Tsushima. We're still waiting on the release date but the game is being developed by Sucker Punch, the studio behind Infamous so it's sure to be awesome.
---
Resident Evil 2 Remaster
Along with the trailer for Resident Evil 2 Remaster, Sony announced the game will be released in January – it's coming to Xbox One and PC, too.
---
That's not all!
There's a PSVR game coming called Déraciné, Sony showcased a more in-depth look at Spider-Man which is coming in September and a Kingdom Hearts III trailer was shown, this time featuring Pirates of the Caribbean characters.
---
Nintendo
If you're on Switch, and a fan of a little Italian plumber named Mario, you'll be very happy with what was announced!
---
Super Smash Bros. Ultimate
Ultimate it truly is! The new game will include every character to feature in a Smash Bros. game as well as some newbies – amounting to 60 possible fighters! The Switch game will be compatible with a GameCube controller and the game is out in December.
---
Super Mario Party
Coming to Switch in October, Super Mario Party will allow for cross-system gaming and Joy-Con controls in minigames.
---
Fortnite!
Fortnite, the game that is taking over the world is now available to download on Switch! Hollow Knight became available to download after the E3 conference, too.
---
New Pokemon games
Pokemon: Let's Go Pikachu and Pokemon: Let's Go Eevee are coming to Switch on November 16. A Pokeball Plus accessory will be available which can be used as a controller, as demonstrated in the trailer.
---
And the rest!
Fire Emblem: Three Houses is coming in Spring 2019; Killer Queen Black and Overcooked 2 are coming to Swtich; Splatoon 2 Octo Expansion is now available and Xenoblade Chronicles 2 is getting an expansion on September 14.
---
It's about to be an incredibly exciting time for gaming! Trade in your old games to Decluttr for some quick cash to fund these new ones! You can also sell textbooks, sell CDs online, sell iPhone, make an Apple Watch trade in or check out our sell my phone page. We'll give you an instant price, shipping is FREE and we'll pay you the day after we receive your items!
Comments
comments