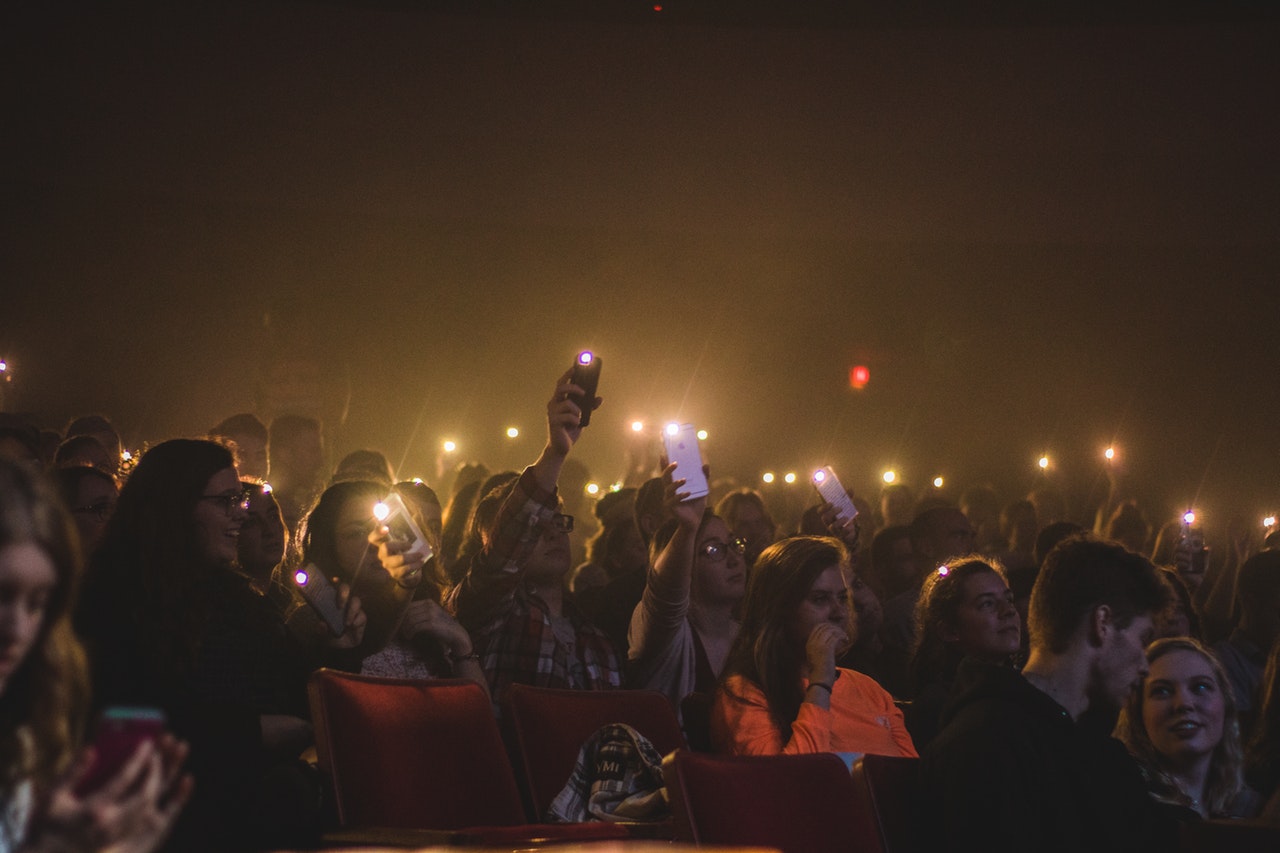 Essential listening: Firefly Festival
We're firmly into summer and festival season is in full flow! Delaware's Firefly Festival kicks off tomorrow with a jam-packed line-up of incredible talent! If you're Dover-bound for the festival or can't make it, we have the low-down on the essential tracks from the biggest artists taking the stage!
---
Everything Everything
Electronic and eclectic four-piece Everything Everything hail from Manchester, England. They've been around for the best part of a decade and their jams will give you a real dancefloor vibe. If you aren't familiar with this awesome band, dig into one of their earliest tracks MY KZ, UR BF.
---
Arctic Monkeys
Another English band taking to the stage in Dover is Arctic Monkeys. They're one of the biggest indie bands to come from Great Britain who have recently released fifth album Tranquility Base Hotel & Casino which was met with rave reviews. If you're going to the festival, you do not want to miss this uber-cool band. If you aren't going, you'll want to play this sound as loud as you can.
---
Foster the People
This indie pop outfit broke the mould with debut single Pumped Up Kicks, which is a song about teens with troubling mental illness and homicidal thoughts. The band feel deeply about teen violence as bassist Cubbie Fink's cousin survived the Columbine High School massacre in 1999. Despite the heavy lyric content, the band create toe-tapping, sing-a-long tunes that'll stay in your head long after the festival finishes.
---
Jimmy Eat World
American rock band Jimmy Eat World have been together for an incredible 25 years. Their latest album Integrity Blues was released in 2016. The album was produced by Justin Meldal-Johnsen who had previously worked with Paramore and M83 so you know it's going to be awesome. We're going to throw it back with the classic The Middle!
---
Cold War Kids
Californian quintet Cold War Kids are one of the coolest acts to grace the stage. They've been around for more than a decade, with their most recent effort LA Divine being released just last year. Their instantly recognisable song First is a must listen!
---
Lizzo
She's one of the coolest female hip hop artists around right now and sure to tear the stage up at Firefly. She's recently appeared as a guest judge on the tenth season of RuPaul's Drag Race (okuuurrrr) and you need to check out her track Good as Hell.
---
We Are Scientists
Indie outfit We Are Scientists have been big players on the scene since their debut studio album With Love and Squalor dropped back in 2005. Their summer schedule is full of dates across the States before they head off across the Atlantic so don't miss them!
---
Eminem
The man needs no introduction. Marshall Mathers, better known as Eminem, is one of the most successful rap artists of all-time. His set is sure to be electric but if you can keep up with him on the track Rap God, you should be insanely proud of yourself!
---
The Killers
If you have made it this far and you aren't aware of The Killers, we'd be baffled. They've been a staple on the indie scene for more than a decade and should be on the bucket list of bands to see! We're hoping for a career-spanning set, from Mr Brightside right up the The Man.
---
Lil Wayne
Weezy F Baby (and the F is for Flames, Forensics and even Front Door) is nailed on to put on a huge show in Delaware. His back catalogue speaks volumes and now he's free from the shackles of Young Money, this could be the biggest appearance of the festival.
---
Vance Joy
Australian singer James Gabriel Keogh is better known as Vance Joy. You'll have heard of his massive track Riptide, but he's back with his second album Nation of Two. His chilled-out vibe is perfect for summer.
---
Rag'n'Bone Man
English artist Rag'n'Bone Man has been making waves on the other side of the Atlantic and is sure to light up the stage in the States. Firefly will be his last US date before he embarks on a number of festivals in Europe so you don't want to miss this set!
---
Kendrick Lamar
No doubt Kendrick Lamar will be airing some huge tracks from his latest album, DAMN. It was one of, if not the most, critically acclaimed albums of 2017 – winning Album of the Year at the BET Hip Hop Awards, Best Rap Album at the Grammy Awards and the Pulitzer Prize for Music. Everything Kendrick does is nothing short of incredible and he'll be the one to watch at Firefly.
---
SZA
Dropping her debut album only a year ago, SZA has burst into the mainstream and become one of the most exciting artists on the planet. Ctrl received an incredible amount of critical acclaim, leading SZA to being nominated for 5 Grammys including Best New Artist. She's already graced the stage at Coachella and will no doubt bring the heat in Delaware!
---
Alt-J
Another band from across the water, English trio alt-J are making an appearance at yet another American festival. They aren't the biggest name on the bill but that doesn't matter; they're worth taking the risk on if you're attending. You may have caught a few of their tracks before without realising! Left Hand Free was used in Captain America: Civil War and Fitzpleasure featured in the comedy movie Sisters.
---
Interested in any of these artists? Invest in some of their work at Decluttr Store – buy CDs to your heart's content with FREE shipping! You can also sell CDs online with us! Plus, sell books online, trade in games, trade in iPhone, make a MacBook trade in and more.
Comments
comments