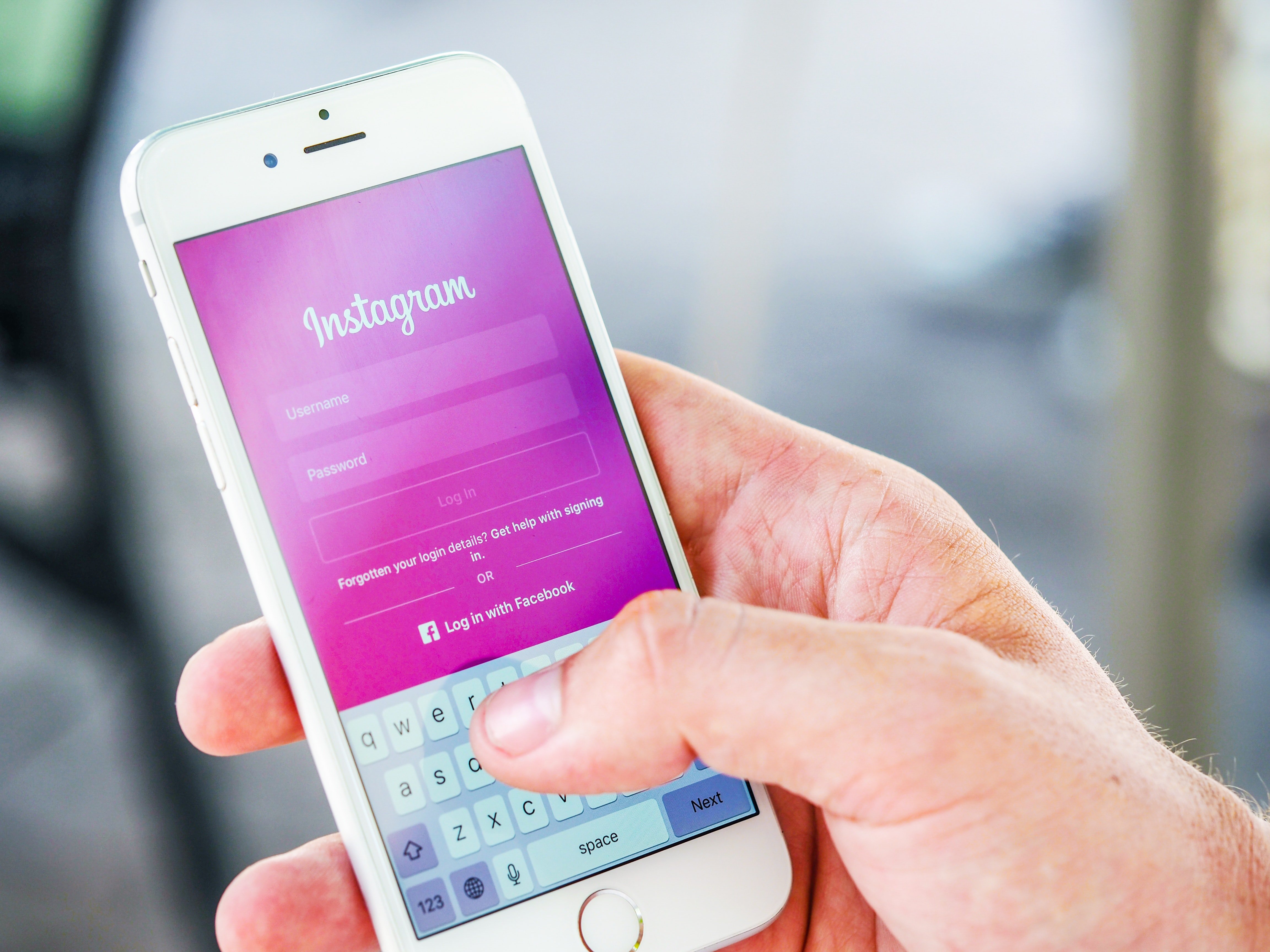 A guide to setting up Instagram
If you have even a slight interest in photography; taking envious snaps on your travels or a quick pic your morning coffee, then you should be posting your images on Instagram. Instagram has become the world's leading photography app with 500 daily active users and over 40 billion photos shared to date.
Haven't found the time to set up your account up yet? We'll show you how to!
---
Signing up
To begin, you'll need to download the app either from the App Store or Google Play Store, depending on which kind of device you use. If you search for 'Instagram', it should be the first option with a colourful camera as its icon.
If you have a Facebook profile, you can sign up with this as Instagram will pull the information from what you have stored on there. You can sign up to Instagram using your email address or your phone number too – this will be used to send you a confirmation code to set up the account.
Once you've registered, it's time to choose a username and your password! Like with any other form of social media, your username can be your own name. Be prepared that it may already be taken as Instagram has 800 million users in total.
Fill in your profile information like your name, a short bio and a website if you have one. Once that's done, start following people.
---
Who to follow
You can follow people you know – you can go through your Facebook friends, your contact list or you can search by name. Just tap on the follow button to start seeing their pictures. Once you've chosen the people you want to follow, click 'Done' to continue. This will take you to the homepage so you can see the pictures rolling in!
Along the bottom of your screen, you'll see different tabs. These are:
a little house – Home icon
a magnifying glass – explore tab,
a + icon to add images and videos
a heart to show you your notifications and
a person icon – that is your profile
The explore tab will show you different posts from big accounts or the kinds of accounts that you interact with. It will give you an idea of other people to follow.
---
Posting a picture
To post an image or video, tap on the + icon. You can take a picture there and then to post or you can upload an image you've already taken. To post a picture you've already taken, go to Library but you'll need to allow Instagram to access your photos. You can grant access to the app in your Settings.
Choose the picture and tap next. From there you can add your filters; Instagram has so many to choose from! You can alter additional elements slightly – making the tones warmer, sharpening the image and shifting the focus by tapping the Edit option. Once you've finished filtering, tap next to post.
---
How Instagram hashtags work
Write a caption and add hashtags if you want your image to be more discoverable. Users can search and even follow specific hashtags like #OOTD (outfit of the day), #tbt (the shortened form of Throwback Thursday) and #picoftheday.
You can use up to 30 hashtags but we wouldn't advise using the whole quota as your pictures might be seen as spam. Tag friends if they're in the picture, add your location (a must if you're on vacation!) and share the post to other social media sites like Facebook. Tap share and it's live!
---
How Instagram stories work
Instagram has a Story option too – when you're on your homepage, you'll see the stories along the top of the screen. Yours will appear as a circle on the left-hand side whereas the people you follow will appear alongside in chronological order.
You can see who has recently posted a story by the colorful outline around their profile picture.
Stories only last for 24 hours; you can add location tags, polls and hashtags to your post. To add a story, just click on the + symbol in the circle and it will take you through to the camera.
You can upload a photo, a Boomerang video or a stop motion video. Once have your post ready, you'll see options in the right corner including a text option. This is where you can add anything to jazz your post up!
Whatever you decide to post, you can see which of your followers have viewed it in the bottom left. The preview will tell you how many people have viewed it along with a few profile pictures of the most recent viewers. If you post a poll, you can see who voted in that too!
---
To start sharing your snaps with the world, you'll need a smartphone! Get your hands on an amazing cell phone with Decluttr Store, with a 12 month warranty. You can also trade in your old stuff with Decluttr! Sell your old tech, including trade in iPhone , make a MacBook trade in and more. Plus, sell CDs online with us, trade in games, sell books online or trade in DVDs. Get an instant price today and make extra cash!
Comments
comments