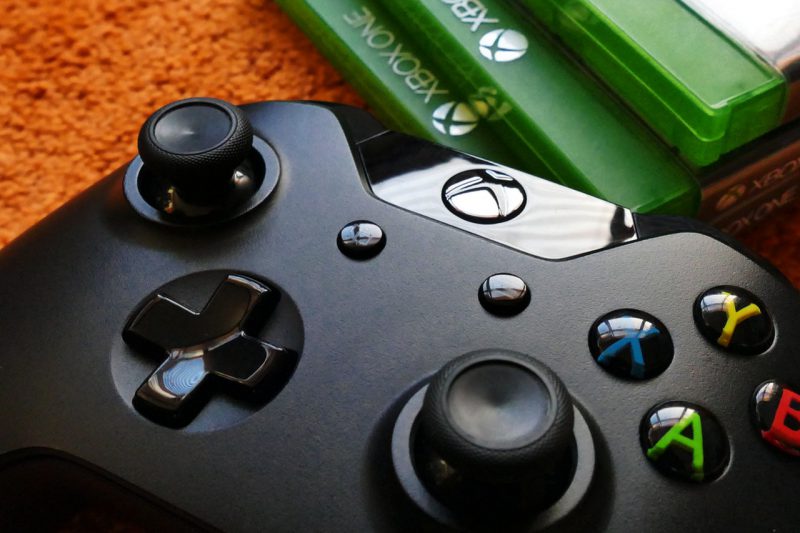 What is the most traded in game by state?
Once you complete a game and see those credits rolling, it's probably time to part ways with it, right? All across America, people are trading in their best loved games for some quick cash!
We took a look into the most traded games across the country and found out the biggest games being traded per state. Here's what we found: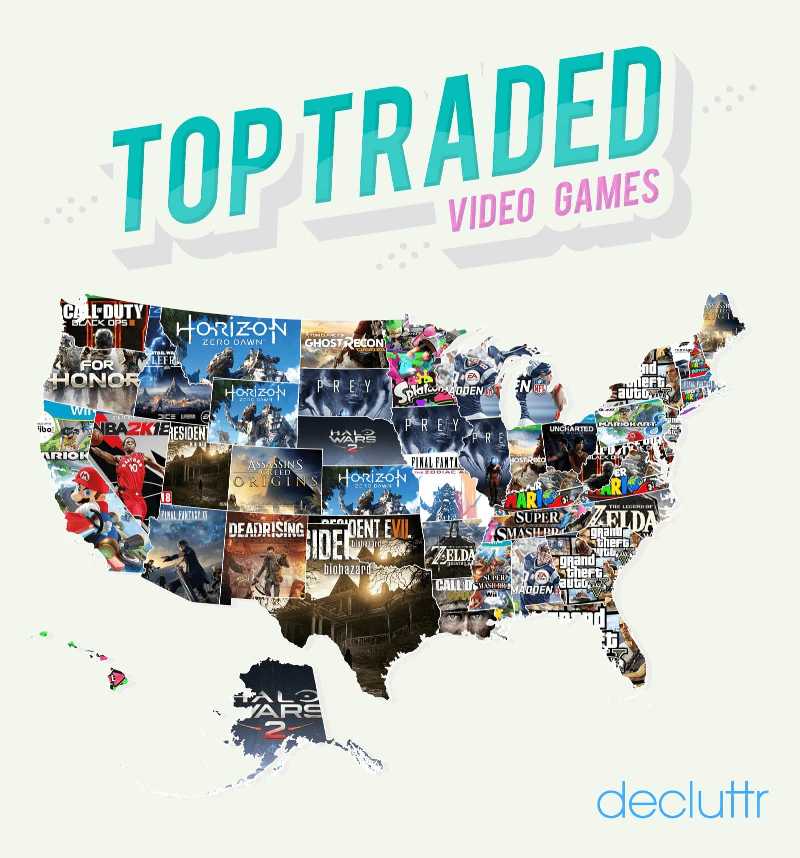 Despite the fact it was released almost five years ago, Grand Theft Auto V is still hugely popular, having sold 90 million copies to date. It was the top traded game in Florida, New York and South Carolina!
Nevada have been trading NBA 2K18 in their masses whereas California have parted ways with Mario Kart 8. Games featuring the little Italian plumber have been a popular trade; with Super Smash Bros and Mario Odyssey being the most traded in games in Tennessee and Kentucky respectively.
A few states appear to be letting go of some big games ahead of the newest instalments being released later this year. Both Maine and Colorado's top traded game was Assassin's Creed Origins – the most recent version of the Assassin's Creed series by Ubisoft. The next game has been teased online, named Assassin's Creed Odyssey and we should know more about it at E3!
Three states have let go of Call of Duty: Black Ops 3 – Maryland, Washington and West Virginia. Call of Duty: Black Ops 4 is due to be released on October 12, 2018.
Check out the full list of states and their most traded games below: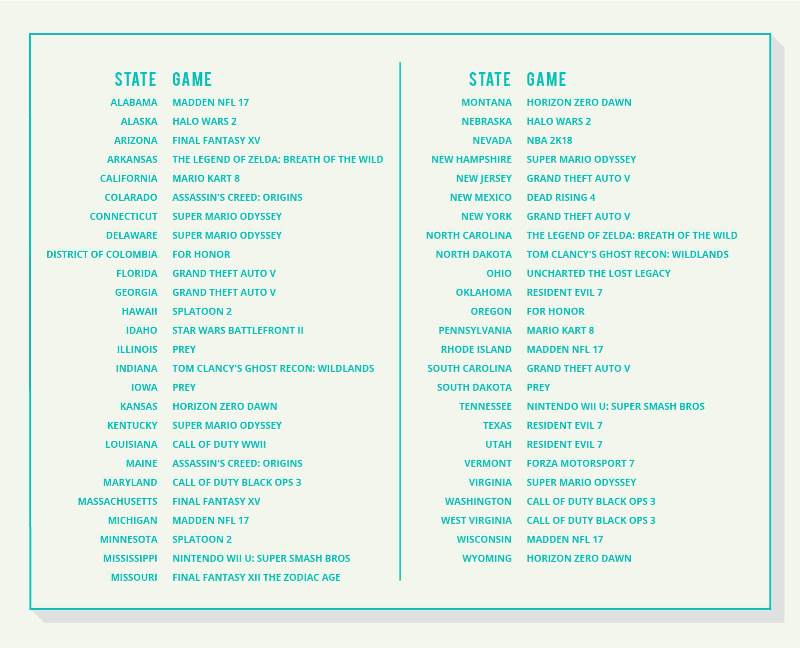 Make extra cash and trade in games with Decluttr! You can also sell CDs online, trade in games, sell books online or trade in DVDs. Plus, sell your tech, including trade in iPhone, make a MacBook trade in and more. Get an instant price and ship your items to us for FREE!
Comments
comments