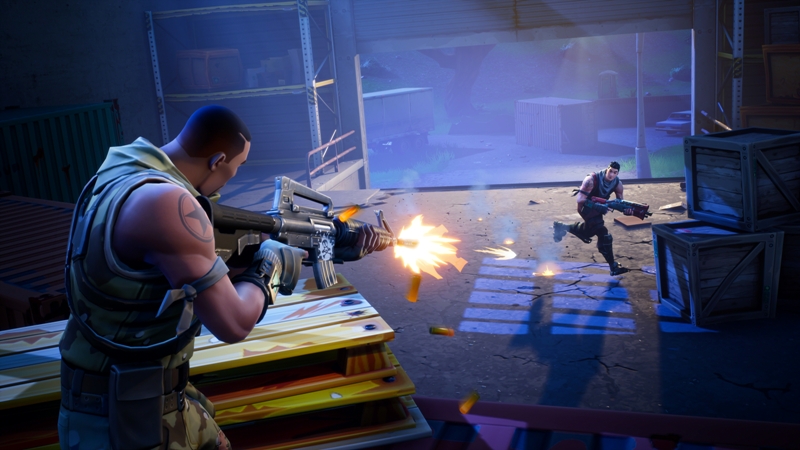 Which state is best at Fortnite?
Unless you've been living under a rock for the last few months, you'll have heard of the incredibly addicting game Fortnite!
From the Lakers player Josh Hart declaring his love for Fortnite through his footwear to Drake playing along with Travis Scott, this game is everywhere.
All across America, people are getting online to play the 100-player Battle Royale game. The objective is simple – you just have to be the last person standing. You'll need weapons and you'll need to build structures to make sure you are victorious, as well as killing off the competition!
With a huge Pro-Am Fortnite tournament announced for June 12 during E3, we decided to dig a little deeper into this phenomenon! We looked into the top 50 best players* from each state to average out the most wins, then ranked the best states based on the highest average number of wins.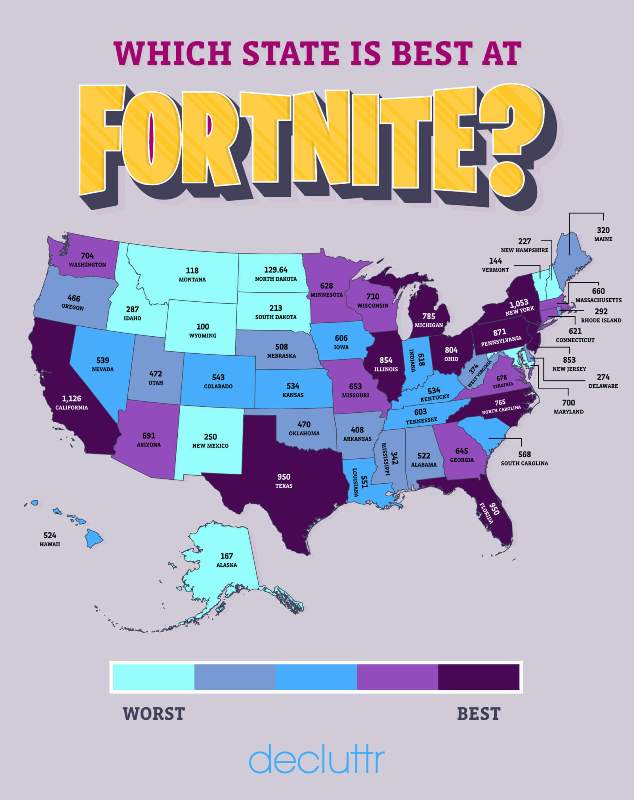 The Golden State of California has taken the crown as the best at Fortnite with 1,126 average wins. New York is a close second with 1,053. Tied in third are Florida and Texas with an average of 950 wins each, while Pennsylvania sits in fifth.
Data complied 1 June 2018.
*Data from Alaska, D.C., Montana and Wyoming didn't have enough players to make up the Top 50 average, so we used what was available to come up with those state averages.
---
Trade in games with Decluttr to make extra cash! Plus, you can also sell books online, sell CDs online, trade in iPhone , make a MacBook trade in and more. 
Comments
comments