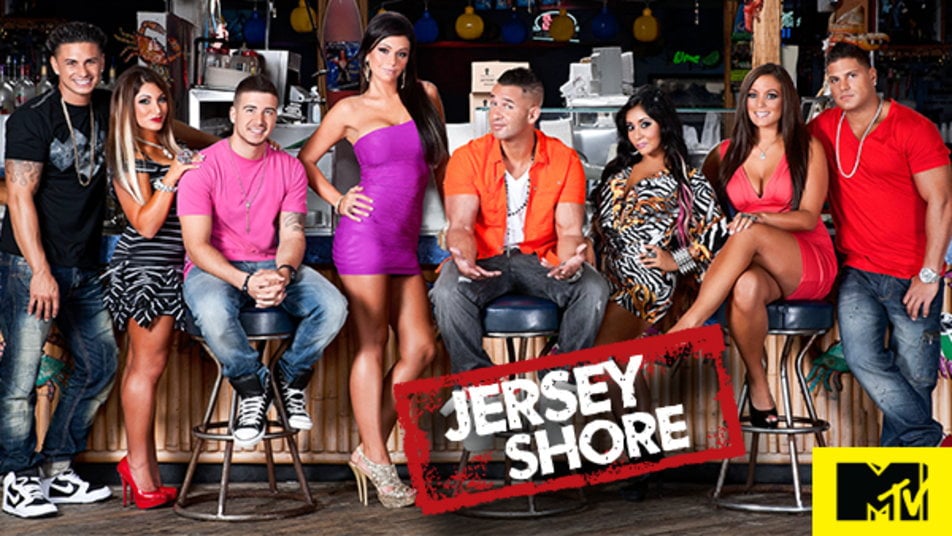 The Cultural Importance of Jersey Shore
After more than five years off air, we're finally being given the best possible gift – the return of the finest reality TV show, Jersey Shore. Whilst many were disgusted and outraged by the behaviour of Pauly D, Snooki, JWoww, Vinny, The Situation, Angelina, Ronnie and Sammi in 2009, the show stood the test of time to spur on six (now seven) seasons and has impacted pop culture in so many positive ways.
Reality TV has continued to gain popularity, with hundreds of shows to choose from spanning across day-to-day lives of the rich and famous, cooking shows and the struggles of young parents. Jersey Shore struck a chord because they are living their dream over the course of a summer; these aren't pretentious, spoilt people being over the top, they're real people. Before moving into the shore house with the infamous duck phone, all these people really had in common was identifying as Italian American. This basis would help solidify them as a family, which we have the pleasure of watching grow.
There are morals to learn; they cannot just run wild, drinking Ron-Ron Juice and going to Karma every night of the week. They have to work; they have shifts at a t-shirt printing shop on the boardwalk, owned by Danny who subsequently owns the house they stay in. Failure to attend work results in major consequences as Angelina, the 'Kim Kardashian of Staten Island' comes to learn. If you don't show up and you don't have a real reason to miss work, you can't stay. Angelina's summer at the shore was cut short more than once – thankfully, as she would come to be replaced by Meatball #2, Deena Cortese. But will Angelina resurface for the new season?
Although the behaviour of the housemates was called into question; due to some promiscuity and heavy alcohol consumption, we should scratch below the surface. The truth is, how they were acting is how many of us did when we were first able to drink legally. There's no shame in the occasional indiscretion – and there's certainly no shame in doing what you enjoy. Snooki is not a minor; she makes her own choices as an adult and can stand by them. We might not all want the lasting memories of a summer fling, and we're lucky they haven't been documented! But let's not drag someone for living their truth and enjoying their summer.
A topic that has been openly discussed on Jersey Shore is struggling with mental health. This is something that affected a number of cast members, who were open and honest with viewers about how they felt. Vinny was normally the laid-back, fun-loving housemate but when mental health issues got the better of him in season 5, he took time out for himself to clear his head. He would also get a tattoo of the problems he went through, the emblazoned 'Let Go, Let God' on his chest. Deena has a tough time too, in Florence. She becomes erratic and claims she's being treated differently by her housemates, in a flood of tears. Pauly D doesn't believe he's changed how he is with her in the slightest, and after a bit of an argument, Deena admits things have changed for her – but she has the love and support of her housemates.
Nicole Polizzi, better known as Snooki, also touched upon her teenage eating disorder, during a trip to Atlantic City. When The Situation makes a throwaway comment about Nicole's weight, for which he is berated for by his fellow roommates as they feel that's something you don't joke about, Snooks leaves upset. She explains to best friend Jenni that weight is something she really struggled with in high school – she was underweight and would eat very little but she's overcome this now. Whilst no one would condone making someone feel that way, it's important that MTV shows that you don't know what some people are going through. Mike eventually apologizes for the comment, but of course, this won't be the last time he upsets the people he lives with.
Jersey Shore showed us the true value of the friendships we make as adults. So much emphasis is placed on keeping the friends we make when we're young – they'll know you better than anyone else as they have been with you as you've grown up and matured. Truth is, there's life outside of high school. The relationships we bond adults aren't praised, or even talked about, enough. This bunch went to hell and back together and it certified their status as a dysfunctional family. They may not always love each other, but they'll stand up for their roomies.
On the topic of family, it's important to remember the phenomenal role family plays in this show. Each member has a different family background and they value it above all. Snooki was adopted, but it's clear that her father utterly adores his daughter – warts and all. Vin never shied away from the deep-routed family ties he has; he's a self-professed mama's boy, who finds comfort in having his family around the table for Sunday dinner. When Vinny becomes overwhelmed mentally, he reverts back to his family home to recover; and outside of Jersey Shore, Vinny even had a food show with his mom. Each member of the cast brings elements of their own families to Seaside Heights, and they find importance of having meals together – as their own families do – and make real efforts with their roommates' families.
We get to see many of these beloved housemates grow up. In the promotional clips for the new season, Ronnie openly talks about impending fatherhood and he's just one of the many cast members to become a parent. The last season of the show saw a heavily pregnant Nicole attempt to partake in the activities of her housemates, but she stayed in a separate house and clearly felt a little left out. She's gone on to welcome two children – Lorenzo and Giovanna – as has her BFF JWoww, with daughter Melaini and son Greyson. They've stayed relevant through their new adventures into motherhood, creating spin-offs and webseries documenting life with kids.
Maybe the truest testament to the beauty of Jersey Shore, is just home many different versions of it have appeared. The most popular has been the UK version, Geordie Shore, which has spanned an incredible 16 seasons. MTV Russia, MTV Spain, MTV Poland and MTV France have all used this winning recipe for their own regional versions, as well as the likes of MTV Floribama Shore being released last year. It's had an effect on pop culture in such a major way that it's being remade around the globe.
So, if you're DTF, GTL in preparation for the return of Snooks, JWoww, Vinny, Pauly D, Deena, Ronnie and The Situation. We're hoping they're older, none the wiser and ready to beat that beat on the boardwalk.
Looking to make extra cash? Trade in your DVDs with Decluttr! You can also sell books online, trade in games or sell CDs online. Plus, sell your old tech, including trade in iPad, trade in iPhone or head over to our sell my phone page. 
Comments
comments