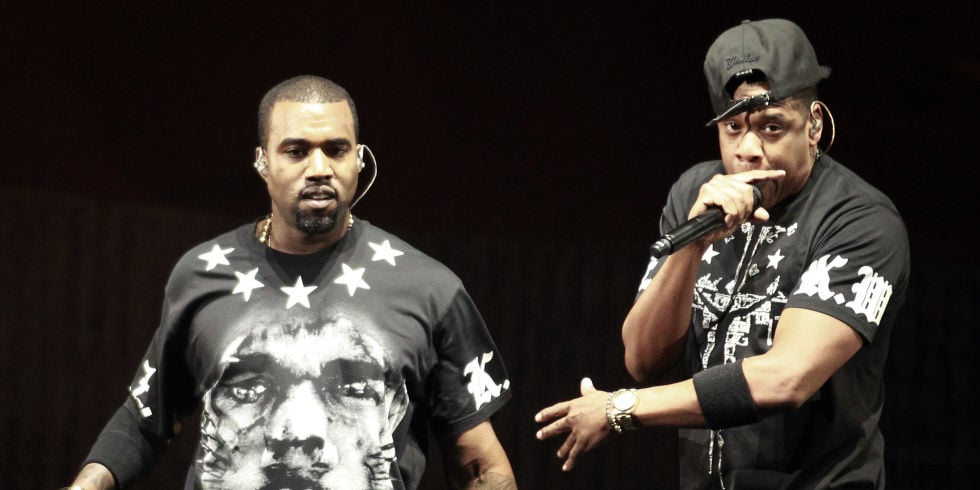 5 of the best collaborative albums
Collaborations are the norm in music. Going to the extreme of making an entire collaborative album is pretty special and not too many have mastered the craft. In celebration of Shaggy and Sting's new album 44/876, we've looked at some of the best collab albums ever!
---
Watch the Throne – Kanye West and Jay-Z
Back in 2010, off the back of the incredibly successful release My Beautiful Dark Twisted Fantasy, Kanye West announced that a collaborative project with Jay-Z was in the works. Watch the Throne was originally intended to be a five-track EP but was expanded into a full-length album. Just like Kanye's most recent effort, the production, beats and even the cover art were huge and instantly recognizable. The themes were powerful for artists of this stature; like black excellence, fame, family and the pitfalls of success. As a body of work, it's close to flawless. Collaborative efforts don't get much better.
---
My Life in the Bush of Ghosts – Brian Eno & David Byrne
My Life in the Bush of Ghosts is merely the first collaborative effort between this pair, and Byrne would go on to make Love This Giant with St. Vincent in 2012. In 1981, Eno and Byrne changed the game when it came to using samples in music. My Life in the Bush of Ghosts was met with immense critical acclaim and widely considered to be innovative. Eno and Byrne used common objects as instruments during the making of the album; like a normal drum kit but with a cardboard box replacing the bass drum. Wuthering Heights singer Kate Bush said the album "left a very big mark on popular music".
---
Raising Sand – Robert Plant and Alison Krauss
A collaborative effort so strong it took home the Grammy for Album of the Year in 2009. Led Zeppelin's Robert Plant and bluegrass country singer Alison Krauss came together to create Raising Sand which received overwhelming critical acclaim upon release. Both were commended for their beautiful harmonization and the obvious chemistry between the two artists which made the recording seem effortless. The album debuted at number 2 in the Billboard 200.
---
What a Time to Be Alive – Future and Drake
Two of the biggest names in rap came together to make one of the hottest mixtapes of 2015. They joined forces for the single Where Ya At, having originally planned to make a mixtape much earlier in the year. Bringing Future's trap style and Drake's classic rap (a little before he became so heavily influenced by grime) pulled together a strong body of work in What a Time to Be Alive. The shining star is undoubtedly club banger, Jumpman.
---
Speakerboxxx/The Love Below – Outkast
Although Outkast have created music as a duo for many years, they completely changed their direction for their most successful album to date. For the project, André 3000 and Big Boi recorded two separate albums and merged them into one – seeing 3 Stacks singing instead of rapping as he's known for. It allowed both artists to explore their own perspective and sound which paid off massively. Speakerboxxx/The Love Below bore one of the biggest tracks since the turn of the millennium, Hey Ya!.
---
Did you miss out on these amazing collaborations first time around? Don't wait any longer – get these titles from the Decluttr Store! Looking to make extra cash? Get an instant price with Decluttr today! Sell textbooks, sell CDs online, trade in games and sell tech, including an Apple Watch trade in, sell iPhone or head over to our sell my phone page.
Comments
comments