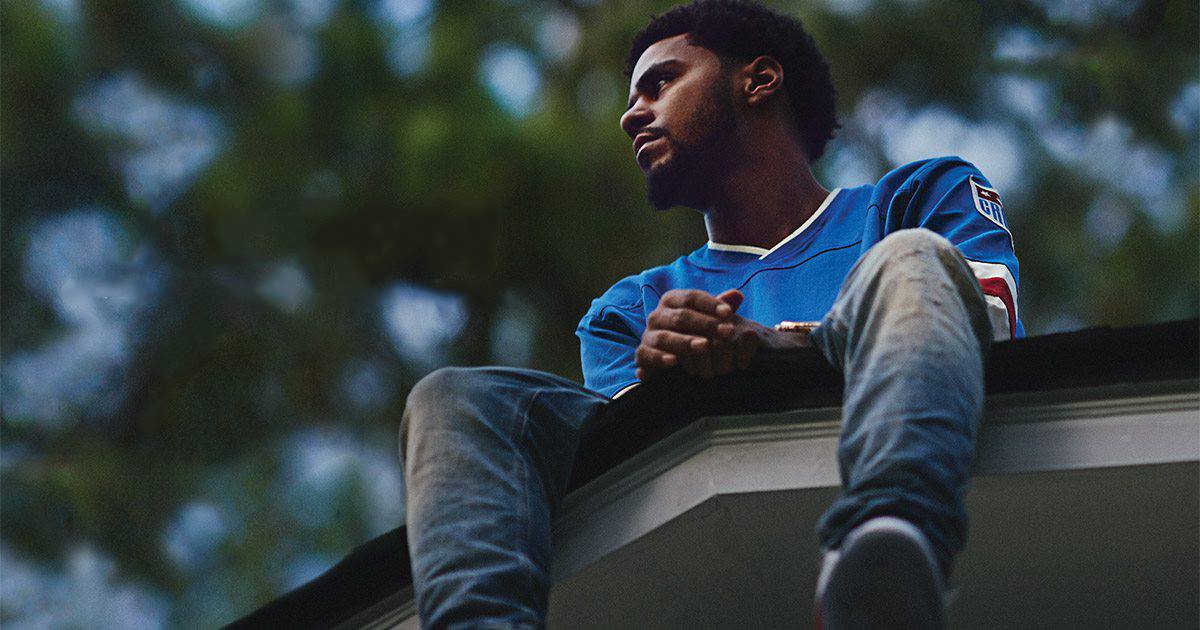 Best Hip Hop Albums of The Past Decade
It's no secret that hip hop is one of the best-loved and best-selling genres of music around. Within the last 10 years, some of the biggest names in music have released instant classic albums that will stand the test of time. We kicked it back to 2007 (we think it's a little too early into the year to judge 2018's offerings) to look at the cream of the crop.
---
2007: M.I.A – Kala
M.I.A's second album Kala, a dedication to her mother, was one of the highest acclaimed albums of the year. It bore one of the best songs of the decade too, in Paper Planes. It was a hit in its own right but got an all-star makeover when it was sampled for Swagga Like Us by T.I, Jay-Z, Kanye West and Lil Wayne. Paper Planes itself samples Straight to Hell by The Clash, with members of the band credited as co-writers. Whilst hard to define, Kala has been listed as being a world music record, with a mix of dance. No matter what the genre, M.I.A made a huge standalone album in a strong year for hip-hop – 2007 was the year of the famous 50 Cent vs Kanye West feud, with sales of Kanye's Graduation making him victorious.
---
2008: Lil Wayne – Tha Carter III
Lil Wayne's sixth studio album Tha Carter III was everywhere in 2008. Hotly anticipated, each single became a hit and the work itself is complete. In a golden hip hop era, it gave us tracks like Mrs Officer with Bobby Valentino, Mr Carter with Jay-Z and the huge single A Milli. No doubt you spent hours perfecting the rhymes to A Milli – we know we did. Weezy F received the most nominations at the 2009 Grammys, with eight in total. He took home Best Rap Solo Performance for A Milli, Best Rap Song for Lollipop and Best Rap Album.
---
2009: Kid Cudi – Man on the Moon: The End of the Day
Kid Cudi's debut album had a huge impact in 2009, debuting at number 4 on the Billboard 200, having used producers like Kanye West, No ID and Dot da Genius. The concept album was narrated by Common and split into five acts: The End of Day, Rise of the Night Terrors, Taking a Trip, Stuck and A New Beginning. Lead single Day 'n' Nite helped Cudder gain recognition within the mainstream, solidified by second single Make Her Say which sampled Lady Gaga. The true value of this album was noted in the Grammy nominations Cudi picked up; Day 'n' Nite was nominated for Best Rap Solo Performance and Best Rap Song whereas Make Her Say was up for Best Rap Performance by a Duo or Group.
---
2010: Kanye West – My Beautiful Dark Twisted Fantasy
Kanye's fifth studio album is often cited as one of the greatest albums of all-time. Yeezy's previous effort, 808s and Heartbreak was well received, but the autotune direction just wasn't doing it for a lot of people. Kanye produced MBDTF alongside some of the biggest names in music and recruited insanely talented artists for features, such as Nicki Minaj, Rihanna, Rick Ross and Bon Iver. The aesthetic of the album – along with just about everything else – was incredibly beautiful. Big videos, memorable cover art, experimental beats; it truly has it all. Narrowing down the singles must have been tough, but Kanye opted for Power, Runaway, Monster and All of the Lights. The album went on to win Best Rap Album at the Grammys but was snubbed of a nomination for Best Album.
---
2011: Kanye West & Jay-Z – Watch the Throne
As far as collaborative efforts go, this one can't be topped. Best of Both Worlds has nothing on Watch the Throne. Kanye West and Jay-Z have worked together on a number of occasions; Kanye has producer credits on a few HOVA albums, as well as coming together for tracks like Run this Town from Blueprint III, The College Dropout's Never Let Me Down and Diamonds from Sierra Leone Remix, taken from Late Registration; but an entire album together didn't seem possible. Fresh off the back of MBDTF (Yeezy was on a roll), the production of Watch the Throne is huge and the samples more interesting than ever. In terms of topics, it covers a lot – black excellence, the American Dream and fatherhood. We were spoilt with seven singles including Otis, Lift Off and N****s in Paris.
---
2012: Kendrick Lamar – Good Kid, m.A.A.d City
Kendrick's second album shot him into the musical stratosphere; pushing his work into the mainstream, gaining critical acclaim which has been the case for everything he's released since. Good Kid, m.A.A.d City tells stories of Kendrick's youth in Compton and as listeners we were hooked. He's an incredible story teller, spitting over classic beats – he even brought in Dr. Dre to collaborate on final track, Compton, bringing it round full circle. Lamar picked up four Grammy nominations for this amazing body of work but lost out to Macklemore & Ryan Lewis's The Heist for Best Rap Album – an injustice of the highest order.
---
2013: Childish Gambino – Because the Internet
Donald Glover is a man of many, many talents. He's a well-known actor, comedian, writer and rapper – known under the alias of Childish Gambino. His second studio album (but he does have a whole heap of mixtapes to enjoy too) Because the Internet was one of the best albums of 2013. Glover said the name of the album was actually given to him by the singer Beck; because the internet is a language we speak nowadays. Gambino is an attainable rapper; what he talks about can be more relatable than most. First single 3005 was huge, Sweatpants was pretty chilled and the real sinker was The Worst Boys, working with the immense Chance the Rapper.
---
2014: J. Cole – 2014 Forest Hills Drive
The third studio album from J. Cole, 2014 Forest Hills Drive was hard to ignore. The numbers don't lie – Cole sold a million copies with no features (as we're sure you'll remember). First single Apparently dropped in December 2014 and would go on to be nominated for Best Rap Performance at the Grammys. Second single Wet Dreamz gave us soulful, old school hip hop, telling the tale of J. Cole losing his virginity. It went platinum, as did third single No Role Modelz. He might have missed out on the Grammy for Best Rap Album to Kendrick's To Pimp a Butterfly, but Cole took home Album of the Year at the BET Hip Hop Awards and Top Rap Album at the Billboard Music Awards.
---
2015: Big Sean – Dark Sky Paradise
When J. Cole went on the Forest Hills Drive Tour in 2015, he brought along Big Sean as support. 2015 would be a huge year for Big Sean as his third studio album, Dark Sky Paradise would drop – met with all-round positive reviews. What didn't this album have? It had huge singles, some of the best producers include DJ Mustard and Kanye West, and guest features from Drake, Chris Brown and Ty Dolla $ign to name a few. It debuted at number one on the Billboard 200 and single Blessings was name dropped by none other than Steph Curry's daughter Riley during a press conference.
---
2016: Chance the Rapper – Coloring Book
Chance the Rapper made history with his release Coloring Book; it was the first album to chart on Billboard 200 solely on streams and then became the first streaming-only album ever to win a Grammy after Chance won Best Rap Album at the 2017 Grammy Awards. Following the success of Acid Trip, Chance got some big names on Coloring Book – single No Problem featured Lil Wayne and 2 Chainz whereas opening track All We Got featured fellow Chicago native Kanye West. Chance the Rapper also took home the award for Best New Artist and Best Rap Performance for No Problem at the 2017 Grammys.
---
2017: Jay-Z – 4:44
Last year, Shawn Carter returned with the most raw and honest album of his career – and music fans rejoiced. His 13th studio album 4:44, details infidelity, ridding himself of his public persona and the current state of hip hop. It's dubbed a response to Beyoncé's critically acclaimed Lemonade; mainly down to Jay begging "Leave me alone, Becky" on Family Feud, referencing "Becky with the good hair" from Sorry. This piece of work stands alone as a man who has moved on from money, women, drug dealing – to a remorseful artist, hoping his wife can forgive his past mistakes, as he strives to do better for his children. HOV discusses his mother's sexuality, making Smile somewhat of an anthem for the LGBT community; we got to see his eldest daughter Blue Ivy spit bars on her own freestyle and even tasted reggae influence with the help of Damian Marley. No number of superlatives could do 4:44 justice.
---
We hope you enjoyed this trip down hip hop memory lane! Are any of these albums missing from your collection? Get them now at Decluttr Store!
Own one of the songs or albums? Why not make some extra bucks? Sell CDs with Decluttr today! You can also sell books online, trade in games, trade in iPhone or sell Tech, including a MacBook trade in.
Comments
comments