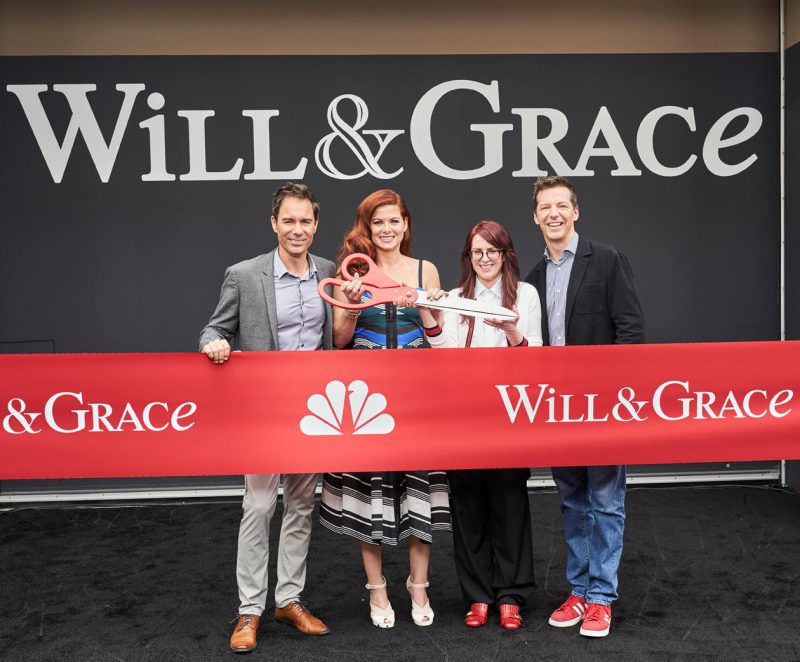 7 of the best revived shows
When a TV show ends, it can tie up any loose ends or it can leave us with a million questions as to what happens next. Those kinds of shows that leave us on a cliffhanger allows us to revive the show at a later date! In honor of Roseanne's hugely successful return, we looked into the best-loved shows given a new lease of life after being taken off air.
---
Community
Community was adored due to its quick wit, loveable characters and simplistic setting – a community college. Film student Abed, part of the Study Group, relates their real-life situations to TV or film in order to process them, and his famous quote "Six seasons and a movie!" became reasoning for their revival. After creator Dan Harmon was fired and replaced by new writers for their fourth season, Harmon was reinstated for the fifth but NBC cancelled the show after that. Fans campaigned and they got their sixth season in 2015, through Yahoo! Screen. We're still waiting on the movie to this date.
---
Arrested Development
The Bluth family in Arrested Development earned a cult following when the show was aired for three seasons between 2003 and 2006. Once it was taken off the air, fans have asked for more episodes to be made so they could keep up with the ever-dysfunctional and brilliant family. It took seven years, but a fourth season with the original cast which includes Jason Bateman, Michael Cera and Portia de Rossi was made available on Netflix in May 2013. The fifth season will be available at some point this year.
---
Will and Grace
NBC's Will and Grace was seen as a champion for LGBT broadcasting during its eight-season run, between 1998 and 2006. The show's title character Will, is a successful gay lawyer living with his best friend Grace, a straight interior designer. The show was hugely successful with audiences of over 17 million, amassing 83 Emmy nominations and winning 16 awards. In 2016, the cast reunited for a 10-minute special to urge Americans to vote in the up-coming election; and the rest is history. It spurred a full revival, with a ninth season being aired in 2017 and tenth and eleventh to follow.
---
The X Files
The sci-fi drama The X-Files was massive in the 1990s, focusing on FBI agents Mulder and Scully as they investigate unsolved cases involving the paranormal. The show spanned over nine seasons, more than 200 episodes and had a significant influence on pop culture. The show ended in 2002, but six years later the film The X-Files: I Want to Believe was released. The show was brought back in 2016, with a short tenth season of just six episodes. The first episode of the new season reached more than 20 million viewers – the success of the return saw the show renewed for an incredible eleventh season.
---
Full House
America fell in love with the Tanner family back in 1987 – namely the ridiculously cute Michelle Tanner, played by Mary-Kate and Ashley Olsen. The sitcom introduces us to Danny Tanner, who enlists his brother-in-law and best friend to help him raise his three daughters after he is widowed. The show was consistently popular, introducing newer generations to its brilliance through reruns. It was brought back in 2016 on Netflix as Fuller House, but this time it's Danny's daughter D.J who has been widowed and she has three boys to raise. Her family moves into the Tanner childhood home along with her sister Stephanie and best friend Kimmy. Most of the original cast came back to reprise their roles, except the Olsen twins.
---
Twin Peaks
Another show with a major cult following, Twin Peaks first aired in 1990, becoming one of the highest rated shows that year. The drama follows an investigation into the murder to a teenager in Twin Peaks, Washington, headed by FBI Special Agent Dale Cooper, portrayed by Kyle MacLachlan. The show only lasted two seasons, was cancelled in 1991 but a feature film followed a year later. After the 1992 film, there would be a 25 year wait before fans would have another TV series to enjoy. A limited series aired on Showtime in 2017 with an emphasis made before the episodes aired that it was a continuation of the series rather than a reboot.
---
Prison Break
The show that helped launch Wentworth Miller into stardom, Prison Break, debuted in 2005. It told the story of a man sentenced to death for a crime he didn't commit, and his brother who devises a plan to help him escape. Prison Break was aired for four seasons, finishing in 2009 but spurred on a number of tie ins and a video game. The show was much-loved so a revival was inevitable – fans got their wish in 2017, and a sixth season has been confirmed by Fox.
---
Do you need to catch up on these awesome shows? You can with the Decluttr store! You'll can get DVDs, CDs and game with FREE shipping! You can also make extra cash with Decluttr! Sell books online, trade in games, sell CDs online, trade in iPhone, trade in iPad, head over to our sell my phone page and more.
Comments
comments