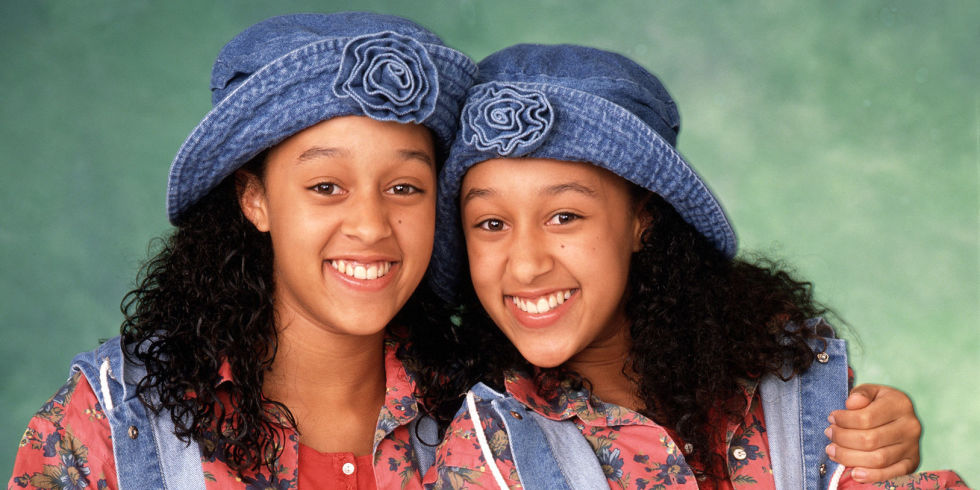 Famous siblings
To celebrate National Siblings Day, we're looking back at some of the best siblings in showbusiness. Whether they sing or act, these famous families have kept us entertained for years!
---
Tia, Tamera and Tahj Mowry
The Mowry twins Tia and Tamera are best known of their role as twins who were separated at birth but meet by chance as teenagers and their families move into the same house in Sister, Sister. Did you know they have a little brother, Tahj? He starred in Smart Guy as main character TJ and more recently played Tucker Dobbs in comedy Baby Daddy. A talented bunch of siblings!
---
Liam, Chris and Luke Hemsworth
The Hemsworth brothers have dominated the movie industry for the last decade. Chris Hemsworth made his name as Thor, first in the 2011 film, through to the sequels and Avengers movies. Younger brother Liam shot to stardom through The Last Song, appearing alongside Miley Cyrus as well as his portrayal of Gale Hawthorne in The Hunger Games films. Their brother Luke stars in cult series Westworld and all three have acted in Australian soap Neighbors.
---
Lily and Alfie Allen
Singer Lily Allen once sang about her little brother; on her debut album Alright, Still, her track Alfie was penned to criticize her brother for his lazy behaviour. Just a few short years later, Alfie became a household name in the TV business. If you weren't aware, Alfie Allen currently stars in HBO's smash hit show Game of Thrones as Theon Greyjoy.
---
Charlie Sheen and Emilio Estevez
This family is packed full of acting talent! Charlie and Emilio are the children of veteran actor Martin Sheen, with Emilio famously reverting to his birth name rather than taking on his father's stage name. Emilio was one of the Brat Pack of the 1980s, starring in The Breakfast Club and St. Elmo's Fire whereas Charlie is best known for his role in Two and a Half Men.
---
The Wayans family
For 30 years, the Wayans family has graced our screens as comedians, directors and actors. Keenen Ivory Wayans hosted and created the 1990s comedy series In Living Colour, Damon Wayans was the focal point of My Wife and Kids as Michael Kyle, and his son Damon Wayans Jr. has followed in his footsteps starring in Happy Endings and New Girl. Shawn and Marlon Wayans are known for their roles in the Scary Movie movies, White Chicks and Don't Be a Menace to South Central While Drinking Juice in the Hood.
---
The Baldwin family
Another family full of actors is the Baldwins. The eldest is Alec Baldwin who has featured in films but is best known as Jack Donaghy on sitcom 30 Rock; he married actress Kim Basinger in 1993, welcoming model daughter Ireland two years later. Daniel Baldwin has starred in a heap of films over 30 years including Born on the Fourth of July as did brother William who also acted in Gossip Girl as Dr. William van der Woodsen. Youngest member of the family Stephen made his name in 1995's The Usual Suspects as Michael McManus – he's the father of model Hailey Baldwin.
---
Beyoncé Knowles-Carter and Solange Knowles
Singing talent runs through the veins of the Knowles sisters. Older sister Beyoncé first broke out as part of girl group Destiny's Child before going it alone – and crafting one of the most successful music careers of all-time. Solange too is an artist; her third album A Seat at the Table scored Solange her first number one, with single Cranes in the Sky taking home the Grammy for Best R&B Performance.
---
Got DVDs starring these guys that you don't watch anymore? Sell them to Decluttr! Plus, sell CDs online, sell textbooks and trade in games! You can also sell iPhone, make an Apple Watch trade in or check out our sell my phone page. You won't have to pay for shipping and you'll get paid the day after your order is received!
Comments
comments