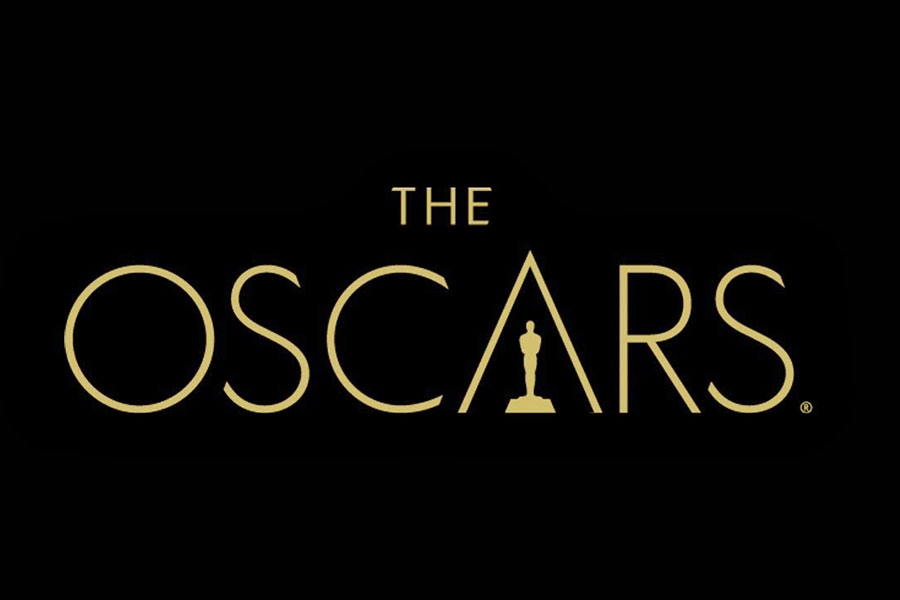 A guide to the 2018 Oscar contenders
We've been eagerly anticipating the 90th Academy Awards ever since the nominees were announced back in January. If you aren't familiar with the movies that are nominated this year, never fear! We've broken down all nine for you so dive into the best films of the year!
---
The Shape of Water
Guillermo del Toro's film has the Academy gripped and it has earned the most nominations with an astounding 13. Del Toro is up for Best Director – he's already taken home the Golden Globe for Best Director – and other accolades include Best Cinematography and Best Original Screenplay. The Shape of Water tells the story of Eliza Esposito (Sally Hawkins), a mute who works as a janitor discovers a classified experiment in the government laboratory and falls in love with the creature. Hawkins is nominated for Best Actress for the role.
---
Dunkirk
Depicting the Dunkirk evacuation in World War II, Christopher Nolan's effort is tipped as one of the best films he's ever made. Dunkirk is up for eight awards, the second most-nominated, and Nolan is in the running for Best Director for the first time. It has become the highest-grossing World War II film, beating out the classic Saving Private Ryan. This award's season, Dunkirk has already taken home the BAFTA for Best Sound, and is likely to sweep up a few awards on March 4.
---
Three Billboards Outside Ebbing, Missouri
The Martin McDonagh film is the dark horse of the Oscars. It's up for seven awards, having already picked up a number of trophies at the Golden Globes, Screen Actors Guild Awards and the BAFTAs. Three Billboards Outside Ebbing, Missouri tells the story of a grieving mother who rents three billboards to draw attention to the unsolved murder of her daughter. It's taken in over $121 million at the box office compared to the $12 million budget. Keep an eye on the Best Supporting Actor award as both Sam Rockwell and Woody Harrelson are nominated.
---
Darkest Hour
Gary Oldman's portrayal of Winston Churchill has received plenty of critical acclaim so it's no surprise the Joe Wright film Darkest Hour is up for Best Picture. It shows Churchill's early days of being Prime Minister and having to decide whether to negotiate with Adolf Hitler or to fight on. Darkest Hour is up for six awards in total, including Best Actor for Oldman. He's already taken the Golden Globe, Screen Actors Guild Awards and BAFTA for Best Actor so he's looking like a safe bet once again.
---
Phantom Thread
The Paul Thomas Anderson film would go on to be Daniel Day-Lewis's final film before retiring; and he ends his acting career with a Best Actor nomination to boot. He plays a couturier, Reynolds Woodcock, who falls in love with a young waitress who becomes his lover as well as his muse. Phantom Thread is in the running for six awards including Best Costume Design – which they've already picked up the BAFTA for. Paul Thomas Anderson is in the mix for Best Director and Lesley Manville, who plays Cyril, Reynolds's sister is nominated for Best Supporting Actress.
---
Lady Bird
Greta Gerwig's coming-of-age film is the only one directed by a woman in this category; and she's the only female up for Best Director. Saoirse Ronan takes on the role of Christine 'Lady Bird' McPherson; we get a glimpse into her life as a high school senior and her plans ahead for college as well as her turbulent relationship with her mother (Laurie Metcalf). Both Ronan and Metcalf are up for Best Actress and Best Supporting Actress respectively. In total, Lady Bird has been nominated for 5 Academy Awards, having already tasted success at the Golden Globes. Lady Bird took home the award for Best Motion Picture – Musical or Comedy as well as Ronan's award for Best Actress – Motion Picture Musical or Comedy.
---
Call Me by Your Name
Luca Guadagnino's film has received a lot of critical acclaim, scooping up four Oscar nominations.  It's already picked up the BAFTA for Best Adapted Screenplay and is up for the same Academy Award. Adapted from the André Aciman novel, 17-year-old Elio befriends his father's American assistant who is staying with the family over summer in Italy. Whilst they don't like each other initially, they end up falling in love. Timothée Chalamet's take on Elio has set the world of film fans alight and he's in the running for Best Actor.
---
Get Out
Jordan Peele rocked the world of comedy TV, and now has taken the horror movie circuit by storm. His solo directorial debut, Get Out, introduces us to photographer Chris who is in an interracial relationship – he's black and his girlfriend Rose is white. He notices the black servants act strangely in Rose's family home and soon discovers why… Get Out is up for four awards Best Actor (Daniel Kaluuya), Best Director and Best Original Screenplay. Kaluuya took home the Rising Star Awards at the BAFTAs for his portrayal of Chris in Get Out.
---
The Post
Steven Spielberg's film is up for two awards: Best Picture and Best Actress for Meryl Streep. Streep plays Katherine Graham, who runs The Washington Post following the death of her husband. Her staff get their hands on the Pentagon Papers which details the US involvement in the Vietnam War and the cover ups by four different presidents. Running the story could spell trouble for the paper – or it could be a huge win for freedom of speech. Meryl Streep is no stranger to the Best Actress category; she's been nominated an incredible 17 times, winning in 1982 for Sophie's Choice and again in 2011 for The Iron Lady.
---
In need of a DVD cull now your collection is getting too big? Sell your unwanted movies to Decluttr! You can also sell books online, trade in games and sell CDs online too. Plus, trade in iPhone, trade in iPad or check out our sell my phone page.
Comments
comments