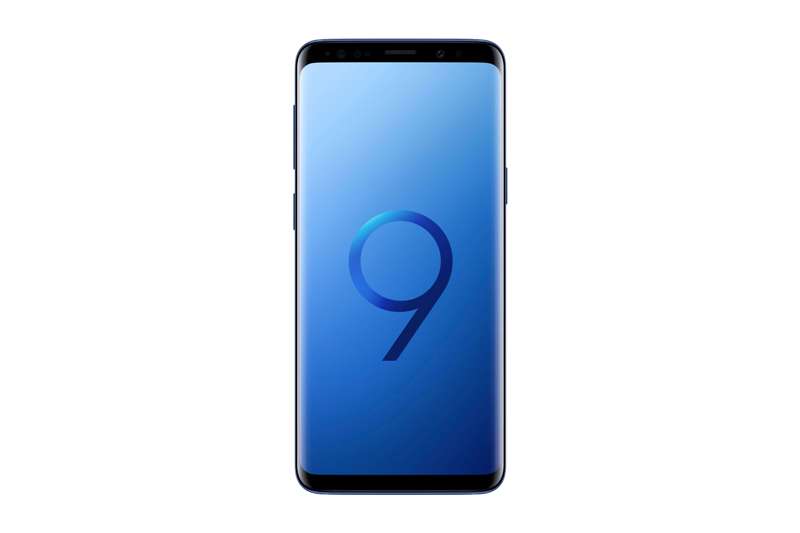 Samsung S9 unveiled: everything you need to know
Rumors had been circulating for a while about the next Samsung Galaxy model to be released. The wait is finally over as the S9 has been officially announced! If you have your heart set on the S9 or S9+ as your new cell phone, here's what you need to know about the device.
---
Fingerprint scanner in a new location
The placement of the fingerprint scanner on the Samsung Galaxy S8 caused a few headaches. Our moans and groans have been listened to – instead of having the scanner right beside the camera, it's been moved underneath it to avoid any further mishaps.
---
Improved camera
If you've seen the promotional videos released by Samsung in the weeks leading up to the S9 unveiling, you'll know the real selling point of this cell phone is the camera. There is plenty to shout about with the camera of Samsung's flagship device – the rear camera of the S9 is 12 mega-pixels with optical image stabilization. Two lenses on this camera will allow for beautiful images even in low visibility. Are you a keen videographer? You're in luck as you can record video on the S9 at 4K 60 frames per second or at 960fps in the slow-mo feature. Planning on getting the S9+? You'll get dual 12MP cameras too for the first time.
---
AR Emoji
Apple unveiled their Animoji alongside the iPhone X when it was released in November 2017, and Samsung have announced their equivalent. Augmented Reality (AR) emoji will map your face and mimic your movements. Create an emoji that looks like you (sort of like your Bitmoji) or you'll have other options. With Samsung's Disney partnership, you'll be able to use some of their most famous characters for AR emoji. Information is scarce but judging by the announcement; Mickey and Minnie Mouse will be options, as will The Incredibles characters.
---
Screen update
As the S8 model was so successful, it's no surprise that Samsung don't want to shy too far away from the winning formula. Design wise, a few tweaks have been made. The bezels are slightly smaller on the curved 5.8in Infinity screen (6.2in for the S9+). You will have iris-scanning and facial recognition, and the cell phone will be IP68 water-resistant.
---
Battery
If you're upgrading to the S9, it will be powered by a 3,000mAh battery whereas the larger S9+ model will use a 3,500mAh battery. You'll be able to charge your device by using wireless charging technology, or fast charging is available but you'll need to use the official charger for this feature.
---
Specs
Of course, you want to know what kinds of processors you'll be investing in. The S9 will use a Qualcomm Snapdragon 845 chipset; it's set to be one of the first cellphones to get this technology from Qualcomm.
---
Bixby updates
The personal assistant for Samsung, Bixby, may not be the crucial part to you but the update is nothing short of incredible. The vision image-recognition app will allow you to scan food items to find out their calorie count. Also new is the Live Translation feature. You'll need an internet connection but you'll be able to scan text and receive an auto-translation.
---
Improved sound
Samsung have listened to criticism on the sound quality of their devices (pun-intended). There will be two speakers on the S9 device; one at the top and one at the bottom so it'll be 1.5 times louder than the S8 model. It'll use Dolby ATMOS surround sound technology and if you've been dreading wireless headphones, don't worry! The S9 and S9+ will still use a headphone jack.
---
Color options
We've got some bad news if you were hoping to buy the Titanium Gray model as it's not going to be available in the US. You'll be able to get your hands on the Lilac Purple, Coral Blue or Midnight Black editions instead.
---
When will the S9 be released?
The S9 will be available around the world on March 16 but you can pre-order the cellphone on March 1 to arrive with you a week earlier.
---
How much will it cost?
The S9 will retail at $719.99 whereas the S9+ will set you back $839.99.
---
Are you counting down the days until you can get the S9 in your hands? Why not sell Samsung phones or trade in your phone to help fund your shiny new cell phone?! With Decluttr, you can ship your device for FREE and receive payment on the day after it's received.
"How do I sell my iPhone instead?" – if you have an iPhone, you can still trade it in for cash towards your upgrade.
Comments
comments