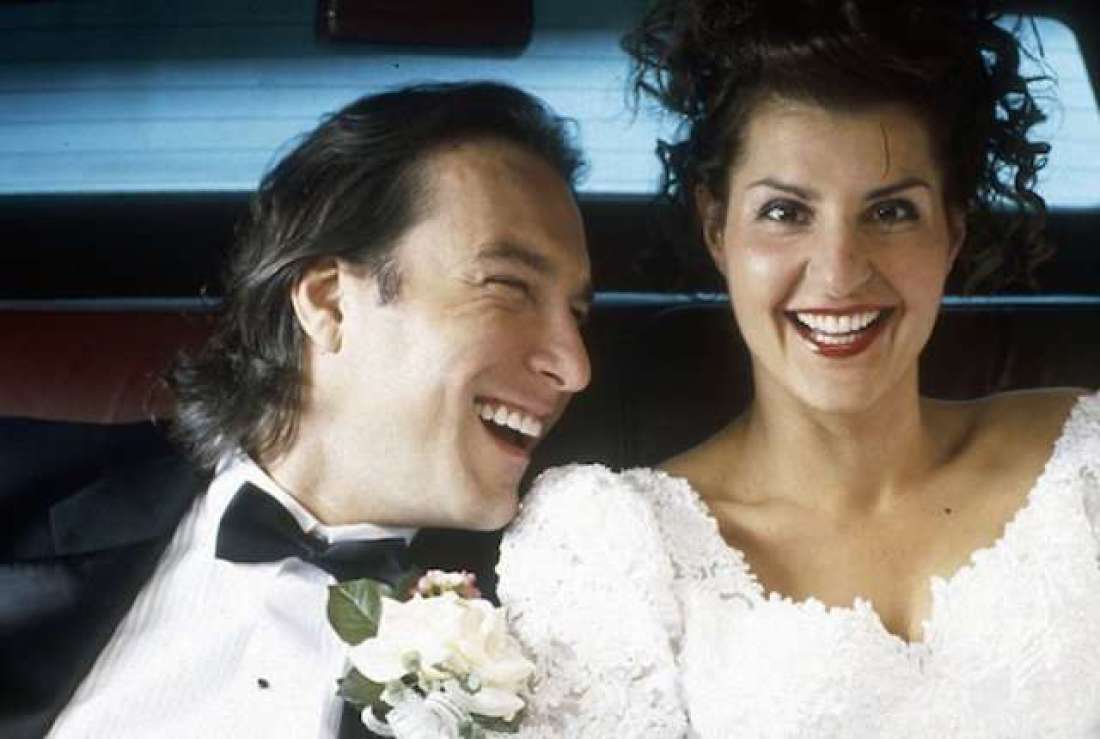 The 10 most popular romantic comedies ever
Romantic comedy is one of the best-loved movie genres. Some romantic stories are better loved than others; and some have stood the test of time. We've crunched the numbers to find out which rom-coms are the most popular!
---
As Good as it Gets
Box office: $148,478,011
The 1997 film saw both Jack Nicholson and Helen Hunt win Academy Awards for Best Actor and Best Actress respectively. Nicholson plays Melvin Udall, an obsessive author who alienates himself from almost everyone – except for Carol (Hunt) who can tolerate his erratic behavior. There are plenty of ups and downs but it wouldn't be a rom-com without a happy ending!
---
Knocked Up
Box office: $148,768,917
The heat of the moment + alcohol + miscommunication = a baby. Katherine Heigl's character Allison is a high-flying journalist, who falls pregnant by Ben (Seth Rogen) after a drunken night celebrating her promotion. They try their best with their new-found responsibilities, despite having so little in common. The heartfelt comedy saw director Judd Apatow nominated for Best Original Screenplay for the Writers Guild of America Award.
---
Runaway Bride
Box office: $152,257,509
Julia Roberts and Richard Gere are rom-com royalty; they joined forces for the 1999 film Runaway Bride. Gere is a columnist Ike, who has covered Maggie (Roberts) and her unique story. She's ran away from three weddings due to fear of commitment. Ike meets Maggie to straighten out a few issues with his reporting, tells her some home truths about her behavior in relationships and ends up marrying her himself.
---
Sex and the City
Box office: $152,647,258
Four years after the smash-hit TV show finished, fans of Sex and the City were treated to a feature length film to catch up with the girls. Samantha has moved to the West Coast with boyfriend Smith and her business, Charlotte is embracing motherhood, Miranda is busier than ever at the law firm and Carrie is planning her wedding to Mr. Big. The wedding takes a few twists and turns but Carrie and Big make it down the aisle in the end.
---
The Proposal
Box office: $163,958,031
Desperate times call for desperate measures – so much so, you'd be willing to marry your assistant to avoid deportation back to Canada. Sandra Bullock and Ryan Reynolds came together for 2009's The Proposal as Margaret Tate and Andrew Paxton; Tate is an executive editor-in-chief of a book publishing company who has overstayed her visa. If she marries Andrew, she can stay and he can work his way to a big promotion. They return to Andrew's hometown so the marriage looks convincing and end up falling for each other.
---
There's Something About Mary
Box office: $176,484,651
There's Something About Mary is one of the best-loved films of the 1990s, not just the rom-coms. Directed by the Farrelly brothers, Mary (Cameron Diaz) is Ted's (Ben Stiller) dream girl. He misses his chance for a date with her and spends more than 10 years regretting it. He decides to track her down but there are plenty of guys who feel the same way about her! The others lie and cheat in order to win Mary over, and do not like the competition from Ted.
---
Pretty Woman
Box office: $178,406,268
Like we said, Julia Roberts and Richard Gere are rom-com royalty. The pair came together in 1990 to give us Pretty Woman, telling the tale of a businessman, an escort and their dysfunctional relationship. What was meant to be strictly business didn't quite work out that way and Edward (Gere) and Vivian (Roberts) end up falling for each other. It was the third highest-grossing film of 1990, and Julia Roberts won the Golden Globe for Best Actress – Musical or Comedy.
---
Hitch
Box office: $179,495,555
Back in 2005, Will Smith took on the role of Alex 'Hitch' Hitchens; a date doctor who teaches men how to woo their dream women – but, in order to have a long term relationship. His client is Albert; fittingly played by Kevin James. Whilst helping Albert, Hitch ends up falling in love himself with workaholic Sara (Eva Mendes). There are a few bumps along the way but luckily, both Hitch and Albert end up with the women of their dreams.
---
What Women Want
Box office: $182,811,707
Being able to interpret what the opposite sex is thinking is a gift many of us would love to have! In 2000's What Women Want, Mel Gibson's character Nick gains this ability and learns that many of the women around him can't stand him. He uses this new-found talent to his best use; to repair his professional relationships and to get to know his daughter better. A sequel could be coming our way next year! What Men Want is thought to have Taraji P. Henson filling in Gibson's role.
---
My Big Fat Greek Wedding
Box office: $241,438,208
The highest-grossing rom-com, and by quite a stretch, is 2002's My Big Fat Greek Wedding. It tells the story of Toula, who is 30 years old, lives with her parents and is childless. This goes against the plans her family had for her, and she's desperate to find some independence. In doing so, she ends up meeting the man she'll go on to marry. Slight red flag as he isn't Greek! A follow-up, My Big Fat Greek Wedding 2, came in 2016 but nothing can move the original.
---
Has it been way too long since you've seen these films? Or worse, have you not seen some of them? You're in luck – you can get all of these for a fraction of the price at the decluttr store! Plus, you can make extra cash by trading in today! Sell books online, trade in games, sell CDs online, trade in iPhone, make a MacBook trade in and more!

Comments
comments