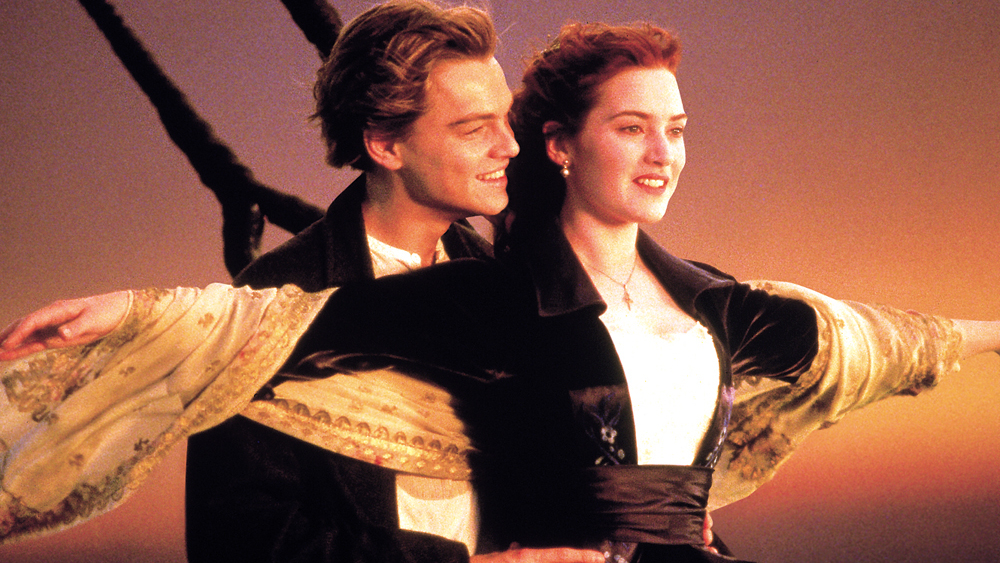 The 10 biggest movies of the 1990s
When it comes to movies, the 1990s gave us some awesome classics! We've done the math and worked out which blockbuster hits took in the most at the box office. Check out our list to relive them!
---
Armageddon
Box office: $553,709,788
Michael Bay's sci-fi film was the highest-grossing of 1998, and of course gave us the evergreen I Don't Wanna Miss a Thing by Aerosmith. An asteroid is heading for Earth, and NASA have to pull a team together to save humankind. When a meteorite destroys Shanghai, the government have to come clean about what's happening and how they're planning to deal with it. The first mission isn't successful, but luckily the second is. The movie had an all-star cast which included Bruce Willis, Billy Bob Thornton and Liv Tyler, and despite some negative reviews, made a huge impact in the box office.
---
Men in Black
Box office: $589,390,539
The 90s was Will Smith's time to shine – and shine he did. Men in Black is just one of the feature films Smith appeared in, and was the third-highest grossing of 1997. He even released a song to accompany the film! Men in Black is a sci-fi comedy, telling the tale of government agents K and J, who investigate and control alien lifeforms on earth. There's fears of war between the aliens and humans, but the Men in Black save the day. Fun fact; David Schwimmer turned down the opportunity to play Will Smith's part as Agent J.
---
The Lost World: Jurassic Park
Box office: $618,638,999
The second instalment of the Jurassic Park franchise was unleashed upon the world in 1997. Steven Spielberg directed the second effort, and brought Jeff Goldblum back as Dr. Ian Malcolm. The film is set four years after the events of the original sees a 'Site B' island full of dinosaurs come to light. The dinosaurs have been able to roam free and are more of a threat than ever before; Dr. Malcolm leads an expedition but is met with a second group with ulterior motives. The Jurassic Park sequel took in an incredible $72.1 million on the opening weekend, and became the fastest film to surpass $100 million – doing so in just six days.
---
The Sixth Sense
Box office: $672,806,292
M. Night Shyamalan's horror movie spurred one of the catchphrases of the decade in 'I see dead people'. 1999's The Sixth Sense helped to established Shyamalan as a writer and director; it was the second highest-grossing film of the year and until 2017 was the highest-grossing horror film of all time. Bruce Willis plays Malcolm Crowe, a child psychologist who takes on patient Cole Sear (Haley Joel Osment). Cole is troubled by the fact he can see ghosts living among the dead; he starts to help them and learns to live with what he can see. There was a huge twist – but we won't spoil it for you!
---
Forrest Gump
Box office: $667,387,716
The world fell in love with Tom Hanks's portrayal of Forrest Gump in 1994, and it went on to be the highest-grossing film of the year. Based on a 1986 novel of the same name, Forrest Gump tells the tale of a simple boy growing up in Alabama. He falls in love with one of the first girls he meets on his first day of school – Jenny – and loves her throughout his life, despite his path being so different to hers. Forrest wins a scholarship to college, fights in the Vietnam War and accidentally unveils the Watergate scandal. It scooped plenty of awards including Best Picture, Best Actor in a Leading Role and Best Adapted Screenplay at the Oscars.
---
The Lion King
Box office: $783,841,776
The Hamlet-inspired Disney classic is the highest-grossing traditionally animated film of all-time. Whilst we're still recovering from Mufasa's death 14 years later, this film has gone on to create a Broadway adaptation, a sequel and prequel, and a live-action version is to be released next year. Mufasa rules over the Pride Lands of Africa, as will his young son Simba – until Mufasa's jealous brother Scar plots to kill them both in order to be king. Simba loses his father and flees, only to return years later to restore the Pride Lands, with the spirit of his father guiding him.
---
Independence Day
Box office: $817,400,891
We did say Will Smith had a huge impact on the 90s, and he was the star of 1996's Independence Day. Jeff Goldblum was also cast for Independence Day as David Levinson – so his impact can't be ignored! This movie took in more than $100 million at the box office on its opening week, as is now considered a significant turning point in the history of the Hollywood blockbuster. A huge marketing campaign helped the success of Independence Day, including a commercial during Super Bowl XXX. Aliens come to Earth, creating huge devastation on July 2 – international leaders launch counter attacks, but the aliens are defeated on July 4.
---
Jurassic Park
Box office: $914,691,118
The beginning of the Jurassic Park franchise began in 1993, with the aptly named Jurassic Park. Based on the Michael Crichton novel, it centers around the attempt to create a theme park of cloned dinosaurs on an island near Costa Rica. After one of the employees at the park is killed, experts have to ensure it is safe to function. Who knew dinosaurs on film could be so terrifying? Jurassic Park is a landmark film for the development of computer-generated images, and it took home over 20 awards including Best Visual Effects at the Oscars.
---
Star Wars Episode I: The Phantom Menace
Box office: $924,317,558
The first instalment of Star Wars is set 32 years after the original film, and plenty of die-hard fans flocked to watch The Phantom Menace. It was the first film George Lucas had directed after a hiatus of 22 years. Unsurprisingly, it was the highest-grossing film of 1999! When conflict occurs between the Trade Federation and the peaceful planet of Naboo, Jedi Master Qui-Gon Jinn and Obi-Wan Kenobi go to warn Queen Amidala but are forced to evacuate the planet. Another strong cast selection included Liam Neeson and Ewan McGregor fill roles, as well as a break-out performance for Natalie Portman.
---
Titanic
Box office: $1,843,201,268
This will come as no surprise to anyone. James Cameron's Titanic was inspired by his obsession with shipwrecks. At the time, it was the most expensive film ever made with a budget of over $200 million – but those box office numbers don't lie, and it was clearly a good investment. Rose (Kate Winslet) board the Titanic in Southampton with her mother and fiancé and considers throwing herself off the board – but is saved by Jack (Leonardo DiCaprio). They build a friendship and can't stand to leave each other as the boat crashes and sinks.
---
We hope you enjoyed this trip down memory lane! Why not re-live these classics? You can get them over at the Decluttr store!
Looking to make extra cash? There's so much you can sell with Decluttr! Sell books online, sell CDs online, trade in games, trade in iPhone, make a MacBook trade in and more!
Comments
comments