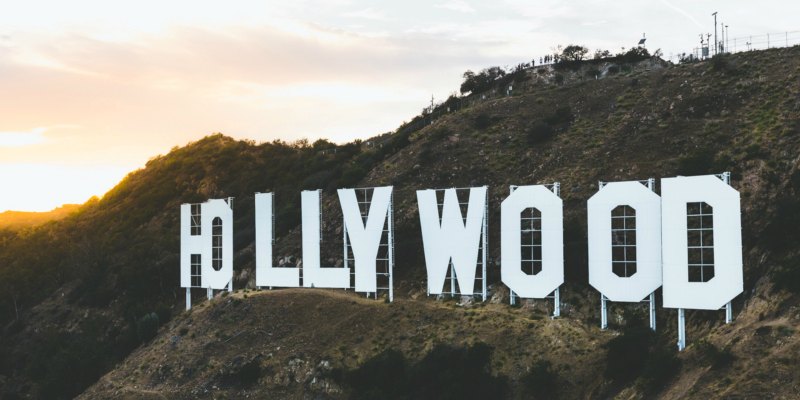 What is the most expensive movie ever made?
Movies cost a ton of money to make, with budgets required for sets, crew and, of course, the cast.
Most are granted strict budgets based on forecasted box office figures, although studios will occasionally go all out and gamble huge amounts of money in the hope of making astronomical money at the movie theater. Wondering what the most expensive films ever made are? Here are the ten most expensive movies ever made for your own curiosity.
---
10. John Carter
Budget: $281 million
Kicking off our list of most expensive movies ever made is John Carter, directed by Finding Nemo and Wall-E's Andrew Stanton, was based on a series of novels by Edgar Rice Burroughs that have inspired everything from Star Wars to Superman. It's no surprise Disney threw so much money behind it – it had 'hit' written all over it!
Unfortunately, John Carter was doomed by a confusing marketing campaign and big action-adventure movie fatigue. People didn't bother seeing it and Disney lost a massive $200 million after marketing costs. Ouch.
---
9. Harry Potter and the Half-Blood Prince
Budget: $285 million
There aren't many bets safer than 'sixth Harry Potter film'. Despite an expensive CGI sequence featuring the Death Eaters attacking London, The Half-Blood Prince turned a huge profit after conjuring $900m at the box office.
---
8. Avengers: Age of Ultron
Budget: $289 million
How do you top one of the biggest movies of all time? Make it bigger and more expensive!
Disney paid nearly $300 million to produce Age of Ultron, which sees Iron Man and the gang fighting an AI determined to destroy humanity for its own good. The movie took over $1.4 billion at the box office, slightly less than the original but still pretty impressive.
---
7. Tangled
Budget: $292 million
Tangled is the most expensive animated movie ever made, mainly due to a revolutionary animation technique that combines CGI with traditional animation. The movie made its budget back and went onto become one of Disney's best loved movies – money well spent!
---
6. Justice League
Budget: $300 million
Justice League's was DC and Warner Bros' big attempt to overthrow the dominance of Marvel, with a big name cast of heroes – including Batman and Superman – and a budget to match.
Unfortunately, bad reviews and the poor reception towards previous DC movies meant that Justice League 'only' made $656 million at the box office. It reportedly needed to make $750 million just to break even.
---
5. Spider-Man 3
Budget: $304 million
The most expensive superhero movie of all time is the also one of the most polarizing, with fans divided over Spider-Man 3's depiction of iconic villain Venom and (mainly) Tobey Maguire's black hair and extremely awkward dancing.
Spider-Man 3 managed to make its budget back but the negative reaction led to the end of the trilogy. It was rebooted a few years later as The Amazing Spider-Man.
Want any of these DVDs for less? Buy second hand DVDs with the Decluttr Store for a fantastic price!
---
4. Titanic
Budget: $305 million
Titanic cost more to make than the actual ship itself, with a huge $305 million budget. It was the first movie to break the $200 million barrier, although it more than paid off; the film swept the Oscars and has made over $2 billion at the box office to date.
A big chunk of the budget was spent on the sequences set in the wreck of the actual Titanic. Not content with venturing down and filming from a submersible, James Cameron enlisted Panavision and his brother Mike to develop a camera system that could handle the pressure of the deep sea so he could film inside the wreckage itself.
---
3. Cleopatra (1963)
Budget: $350 million
Cleopatra was a starring vehicle for ultra glamorous Hollywood couple Elizabeth Taylor and Richard Burton and no expense was spared; Taylor, due to a delayed production and a lawsuit, ended up making $7 million (around $55 million after inflation) from her role.
Other expenses included enough boats to give 20th Century Fox the world's third biggest navy, a barge costing $2 million (today's money) and 26,000 costumes (including a dress made from 24 carat gold cloth).
Cleopatra was 1963's highest grossing movie but it still didn't make enough to break even. It didn't break even until ten years later, after some huge TV deals.
---
2. Pirates of the Caribbean: At World's End
Budget: $354 million
One of the most expensive movies out there (but not quite THE most) is the extravagant production of At World's End, included a 40-structure set designed to look like 18th century Singapore and a battle sequence shot for an extended period in a Californian air hangar at sub-zero temperatures. The movie's special effects took five months to finish too.
Fortunately, At World's End more than made its budget back with a ridiculous $963 million haul at the box office.
---
1. Pirates of the Caribbean: On Stranger Tides
The most expensive movie: $412 million
Yep, movies about pirates made it on to the list of one of the most expensive movies ever made. In fact, it's one of the biggest budget movies out there. After the success of At World's End, Disney spent over $400m shooting across Hawaii, Puerto Rico, California and the UK with dedicated 3D cameras. They also rewarded Johnny Depp with $55.5m for his role as Captain Jack Sparrow.
Despite mixed reviews, On Stranger Tides is one of the most expensive movies in the world and made over $1 billion at the box office.
---
Need extra cash? Sell DVDs, trade in iPhones or trade in iPads with Decluttr today. If you have an iPhone – head on over to the "Sell My iPhone" page to sell it with us too! It's easy to sell stuff online with us; just get an instant price, ship your items for FREE and we'll pay you the day after they arrive.

Plus, you can also buy refurbished tech and second-hand DVDs with the Decluttr Store!
Here's the full list of the most expensive movies ever made:
Pirates of the Caribbean: On Stranger Tides
Pirates of the Caribbean: At World's End
Cleopatra
Spider-Man 3
Titanic
Justice League
Tangled
Avengers: Age of Ultron
Harry Potter and the Half-Blood Prince
John Carter
Comments
comments