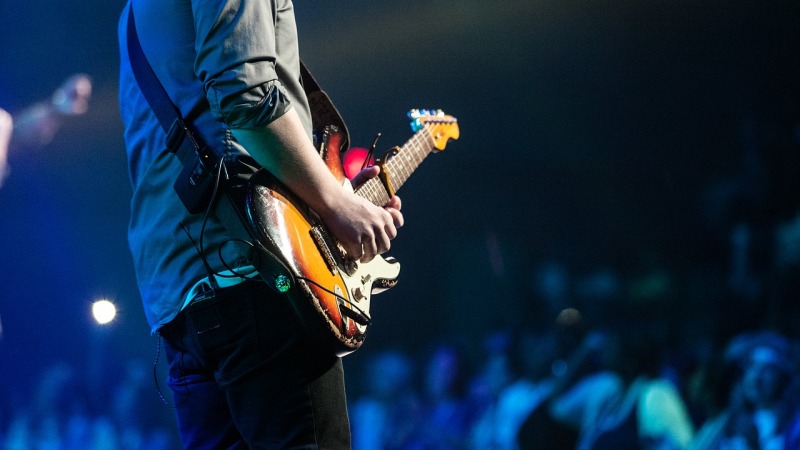 Which state has produced the most 'Big Four' Grammy winners?
The 60th Annual Grammy Awards, celebrating the best of music over the past year, take place on January 28.
Although a lot of awards will be handed out at the ceremony, most eyes will be on the 'big four': Album of the Year, Record of the Year, Song of the Year and Best New Artist.
With speculation rife about who will win those awards this year, we decided to find out which state boasts the most 'Big Four' Grammy winners. Here are the results!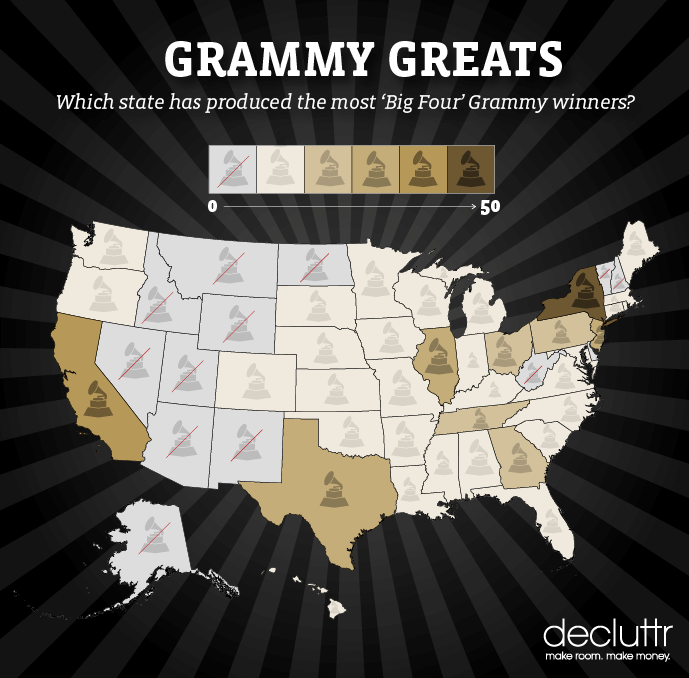 Unsurprisingly, New York leads the way with 49 winners – nearly double the wins of the second-placed state, California. Previous NY winners include Mariah Carey, Lady Gaga and Jay Z, although John Williams is the New Yorker with the most Grammys on his mantelpiece.
As mentioned, California is second with 27 winners, including the Eagles, Maroon 5 and The Carpenters. Illinois, which gave us Quincy Jones and Chance the Rapper, and New Jersey, home of Lauryn Hill and Bruce Springsteen, sit in joint third.
Remarkably, there are still 12 states that haven't produced a big four Grammy winner. None of those states have a nominee this year either. Maybe next year?
Here's the full list of states and the number of winners they've produced.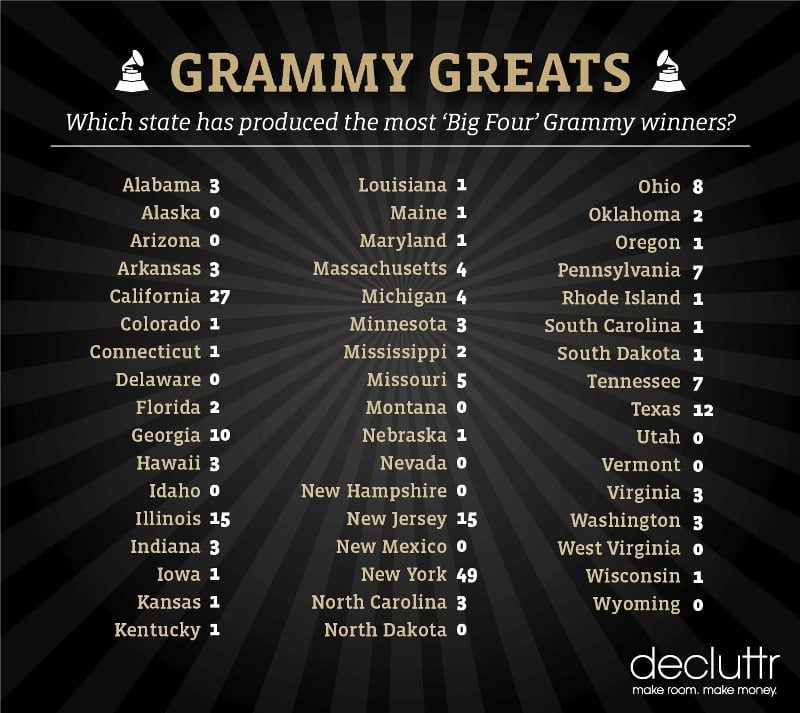 Is your music collection getting out of control? Sell CDs with Decluttr! Plus, make extra cash by selling your Tech, including trade in iPhone or a MacBook trade in. You can also trade in games, sell books online and more. Just get an instant valuation, ship your stuff for FREE and we'll pay for it the day after they arrive.

Comments
comments