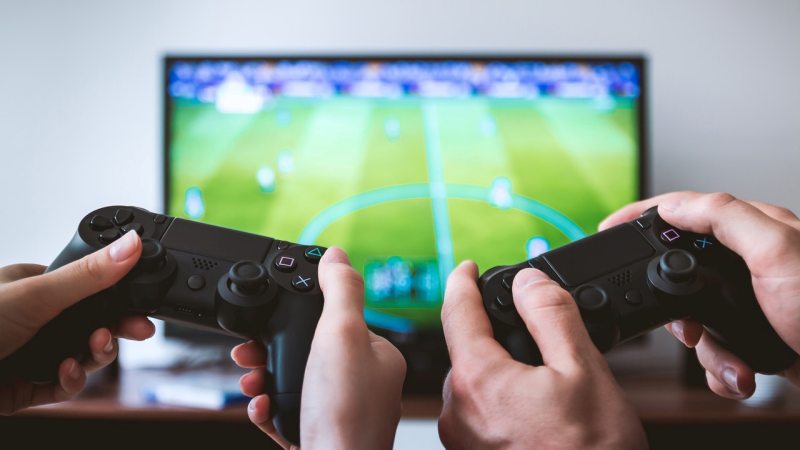 The best upcoming video games of 2018
2018 promises to be another great year for gaming, with more potentially great games coming out than we can count.
Here are the title we're most excited about!
---
Red Dead Redemption 2
Red Dead Redemption is one of the best games ever made, so it's no surprise that a lot of people are excited for the long-awaited sequel.
RDR 2 puts you in the boots-and-spurs of Arthur Morgan, a member of the notorious Van Der Linde outlaw mob, as he fights and robs his way through the Wild West. Gameplay-wise, expect the same freedom and gunslinging as the original – but better, obviously.
RDR 2 was due to come out in 2017 but was delayed so Rockstar, who presumably know how high expectations are, could make it as awesome as possible. It should arrive in Spring 2018.
---
Far Cry 5
While Far Cry 5 follows the same 'survive using brains, brawn and traps' formula as previous games in the series, it promises to offer something a little different thanks to its setting: America.
Yep, instead of jetting off to some far-flung tropical county, Far Cry 5 is set right in the US; Hope County, to be exact, which has been taken over by maniacal cult leader Joseph Seed.
Seed doesn't take too well to non-believers and, as a result, your non-believing character is forced to fight back with guns, traps and whatever else you have to hand.
---
God of War
Kratos returns after a long break, and this time he's bringing company: his son, Atreus.
Like previous games in the series, God of War sees you beating the living daylights out of various mythological characters in a series of epic battles. However, the combat has been upgraded significantly, taking a few cues from Dark Souls and adding some nasty new environmental kills.
Sony also claim this is the longest God of War to date, with around 25 – 35 hours of gameplay. It's not yet clear what you'll do with those extra hours, but we're willing to guess they'll include a few Witcher-esque side quests.
---
A Way Out
A Way Out is a co-op only game in which you and another player – either online or sat next to you on the couch – attempt to break out of a high security prison using whatever you can get your hands on.
It's the brainchild of Josef Fares, the mind behind Brothers – A Tale of Two Sons, so expect a hefty emotional tale to accompany your escapades too.
A Way Out will arrive on Xbox One, PS4 and PC on 23 March.
---
Skull & Bones
Argh me hearties, it's time to sail the seven seas!
*ahem* Well, one of them at least. Skull & Bones, inspired by the naval warfare sections in Assassin's Creed: Black Flag, puts you in the boots of a pirate captain and tasks you with sailing the Indian Ocean to find loots, battle rivals and generally do pirate stuff.
You'll also be able to take on rival pirates online, racing them to hidden treasure and boarding their boats to try and make them walk the plank, and build your own fleet of ships.
---
Anthem
Look out Destiny, you've got competition. Anthem is a massively multiplayer action RPG set on a far off planet on which humanity in a walled city; you play as a Freelancer, one of the few who venture beyond the wall to gather supplies and take on the various monsters and aliens that inhabit the planet.
It looks pretty special and, given Bioware's calibre, we reckon it could be a real contender to Destiny's crown when it arrives this fall.
---
Crackdown 3
Microsoft has delayed Crackdown 3 numerous times so they can, in their own words, 'deliver the right game with the right quality'. We should finally get to play it in 2018 though.
The wait should be worth it too. Like the previous games, Crackdown 3 casts you as a futuristic cop with an Iron Man-like suit whose sole mission is to eliminate criminal gangs at any cost (translation: you can blow up as much as you like).
---
Days Gone
Days Gone is a zombie survival sim set in the Pacific Northwest. You play as a bounty hunter who drifts through the wilderness, fighting the undead and his fellow survivors in order to survive.
Days Gone's flesh-munchers have a twist though; they get stronger at night, which means you have to plan your travels carefully. Hunger also plays a big part in the game, with food a vital and precious resource.
---
Detroit: Become Human
Detroit: Become Human is the latest game from David Cage, the writer-director of the critically acclaimed Heavy Rain and the polarising Beyond: Two Souls.
Set in 2038, a time when humans and androids co-exist, the game revolves around three android characters: Kara, a self-aware android; Connor, an android-hunter; and Markus, who liberates androids. Like Heavy Rain, your choices will affect what happens to each character over the course of the story.
---
Spider-Man
After the success of Batman's Arkham series, it was only a matter of time until another superhero got his own original video-game series.
And who better than Spider-Man? Set in an open-world New York City, Spider-Man lets players web-sling, wall-crawl and… erm, parkour across the streets… as well as beating up baddies, of course.
If it's anywhere near as good as the legendary Spider-Man 2, we're in for a treat.
---
State of Decay 2
In a horde of zombie games, State of Decay stood out with a focus on resource management and community building. It was like The Walking Dead, with less of the talk-y bits.
The sequel should deliver more of the same with a few notable improvements, including a new online mode that lets you team up with your friends against the undead legions. Prepare for arguments when one of you inevitably lets everyone down.
---
Need extra cash to buy all of the great games coming out this year? Sell your video games and consoles with Decluttr! Want to make more cash? sell books online, sell CDs online or trade in iPhone with us. You can also trade in iPad and other Tech, plus check out our sell my phone page. It's easy; just get an instant valuation, ship your items for FREE and we'll pay the day after they arrive.

Comments
comments