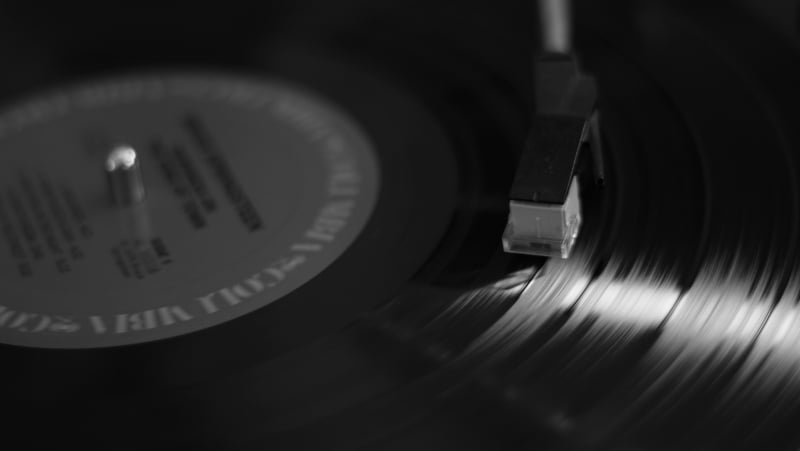 The 20 best selling rock albums in the USA
Even though the world of popular music is ever-changing, rock has remained one of America's favorite genres for generations. There's something about loud guitars, thunderous drums and wailing vocals that we just cannot get enough of!
But which rock albums are the most popular? Here are the 20 best selling rock albums of all time in the US.
---
Ten – Pearl Jam
Records shipped: 13 million
Although Nevermind is arguably the most iconic grunge album, Pearl Jam's Ten is the most successful.
It wasn't an immediate hit, steadily climbing the charts thanks to killer singles Alive, Even Flow and Jeremy and an opening slot on the Red Hot Chili Peppers' 1991 US tour (along with a small band called Nirvana). Despite its success, it never hit number one due to the ongoing chart dominance of Billy Ray Cyrus' Some Gave All.
---
Bat Out of Hell – Meat Loaf
Records shipped: 14 million
To date, Bat Out of Hell has sold over 43 million copies worldwide but it almost wasn't released at all. Meat Loaf and his collaborator Jim Steinman spent two years pitching the album to labels and were rejected by pretty much all of them.
Only Cleveland International Records, a subsidary of Epic Records, were willing to take a chance on the pair. Their gamble paid off handsomely, with the album becoming a major hit after a UK TV performance of the title track.
We're guessing a lot of record executives lost their jobs over this one.
---
1962 – 1966 – The Beatles
Records shipped: 15 million
1962 – 1966 is a collection of tracks from the Beatles' early years, spanning from the heady days of Beatlemania through to the start of the band's experimental phase with Rubber Soul and Revolver.
Spoiler alert: the second half of this compilation features later in this post, proving once and for all that the Beatles' later material is the best… possibly.
---
Supernatural – Santana
Records shipped: 15 million
Good things come to those who wait – just ask Carlos Santana. Although Santana were already popular, it wasn't until their 19th record that they experienced widespread mainstream success.
Supernatural's astronomic success is largely down to the hit singles Smooth (a collab with Matchbox Twenty singer Rob Thomas) and Maria Maria, both of which spent multiple weeks at number 1 on the Billboard 200.
---
Dark Side of the Moon – Pink Floyd
Records shipped: 15 million
Despite its difficult lyrical subject matter and complex musicianship, Dark Side of the Moon is one of the best selling albums in the world.
It only spent a week at the top of the Billboard albums chart, but it remained in the chart for a further 741 weeks after that. That's over 14 years!
---
Greatest Hits – Journey
Records shipped: 15 million
Yep, it's another greatest hits compilation!
Journey's Greatest Hits spent 452 weeks on the Billboard 200 albums chart, the second longest period in history – only Bob Marley's Legend beats it. It still shifts around 500,000 copies globally too!
---
Born in the U.S.A. – Bruce Springsteen
Records shipped: 15 million
The Boss' biggest album spawned seven top 10 singles, spent seven weeks at the top of the Billboard 200 albums chart and was nominated for Album of the Year at the 1985 Grammy Awards. The title track has become an anthem too, although many confuse its anti-war sentiments for outright patriotism.
The record's iconic cover was shot by photographer Annie Leibovitz and, according to Bruce himself, was chosen "…because the picture of my ass looked better than the picture of my face".
---
Physical Graffiti – Led Zeppelin
Records shipped: 16 million
After the massive success of Led Zeppelin IV, Led Zep embarked on their most ambitious project to date: the sprawling double album Physical Graffiti.
The record encompasses number of different styles, from funk to blues to good old fashion rock and roll, and is arguably the group's finest work.
Now for the controversial part: technically, Physical Graffiti 'only' shipped 8 million copies but the RIAA counts double albums as two sales.  Hey, we don't make the rules.
---
Metallica (The Black Album) – Metallica
Records shipped: 16 million
After the lengthy, progressive…And Justice for All, Metallica decided to go back to basics with a lean, mean hard rock record.
Unfortunately, the recording process was anything but basic. Three of the band's members were going through difficult divorces, while clashes with new producer Bob Rock led to the record being remixed three times. The final bill for the record was a whopping $1 million.
It paid off though: Metallica is the biggest selling album of the SoundScan era and still sells an average of 5000 copies a week.
---
Hotel California – Eagles (16 million)
Records shipped: 16 million
Hotel California is undoubtedly a high point for the Eagles and rock music in general. Focusing on alienation, disappointment and the death of the American dream, the record is ambitious, enthralling and hugely enjoyable.
Fun fact: the Eagles had to halt recording numerous times because Black Sabbath, recording in the studio next door, were playing too loud. Well, what do you expect when you book a studio next to Ozzy?
---
Jagged Little Pill – Alanis Morissette
Records shipped: 16 million
For her third album (her first released in America), Alanis Morissette ditched pop for grunge and ended up creating the soundtrack to the angsty 90s.
She also picked up Album of the Year at the 1996 Grammys, the youngest ever artist to do so (until Taylor Swift in 2009).
---
1967 – 1970 – The Beatles
Records shipped: 17 million
As the title suggests, this collection encompasses the best of the Beatles' later years with tracks Sgt. Pepper's, Magical Mystery Tour, The Beatles, Abbey Road and Let It Be.
Amazingly, this still isn't the best selling Beatles record in the US. Read on to find out what is…
---
Boston – Boston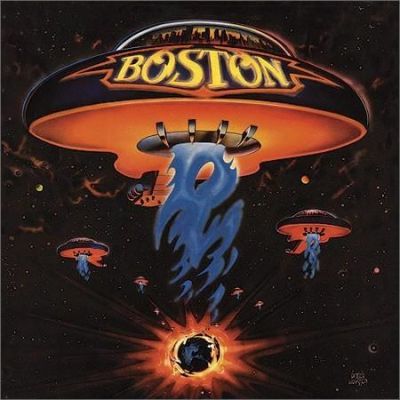 Records shipped: 17 million
The story of Boston's debut album is nothing short of remarkable. The album began as a series of demos recorded by Boston native Tom Scholz in a studio built in his basement. The demo made its way to Epic Records, who signed Scholz and his band and asked them to re-record the album in a professional environment.
Uncomfortable with that idea, Scholz decided to simply re-record the record in his home studio while telling the label that he and the band were in California. As a result, Boston was produced for just a few thousand dollars but ended up becoming one of the biggest rock records in history, making back its budget countless times over.
---
Appetite for Destruction – Guns N Roses
Records shipped: 18 million
Appetite for Destruction is the best selling debut album of all time in the US. It wasn't an instant hit though, debuting at a lowly 182 on the Billboard 200.
However, thanks to near constant touring and the popularity of Welcome to the Jungle, Paradise City and, of course, Sweet Child O' Mine, the record eventually hit number one on August 6, 1988 – just under a year after it was first released.
---
The Beatles (White Album) – The Beatles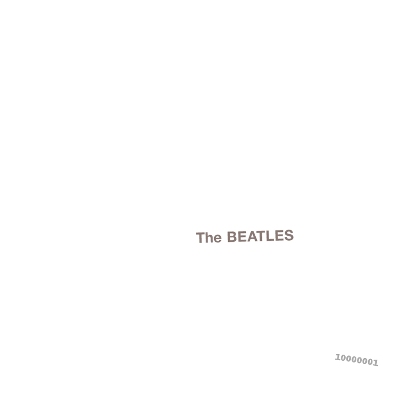 Records shipped: 19 million
The White Album is arguably the Beatles' most 'difficult' album. Written during the band's infamous trip to a Transcendental Meditation retreat in India, the record encompasses countless genres including ska, blues and whatever Revolution 9 is.
Despite this, and the record's legendarily tense production process (during which Ringo Starr briefly left the band), it's the best selling Beatles record in the US and has been certified platinum 19 times.
---
Rumors – Fleetwood Mac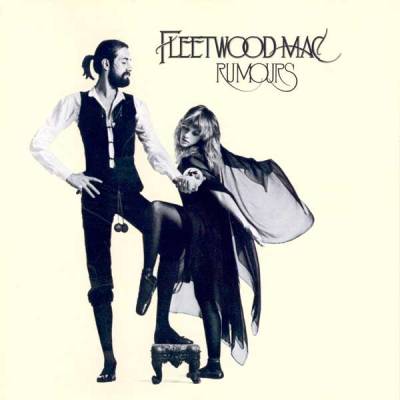 Records shipped: 20 million
Like a lot of albums in this post, Rumors was a major hit despite a difficult recording process; two members of the band, John and Christie McVie, got divorced, Stevie Nicks and Lindsey Buckingham were apparently in a constant argument, and Mick Fleetwood was dealing with the fact his wife had slept with his best friend.
Fortunately, they still managed to turn out a fantastic record. Rumors took home Album of the Year at the 1978 Grammys and is one of the best selling records of all time.
---
Back in Black – AC/DC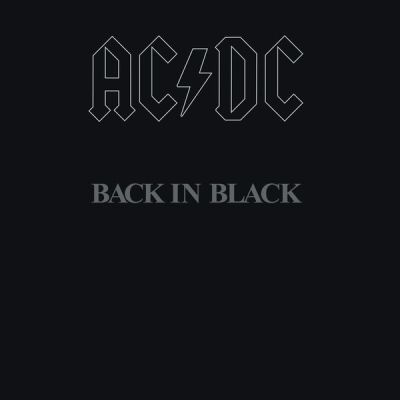 Records shipped: 22 million
Yet another album created out of tragic circumstances, Back in Black was released just a few months after the tragic demise of lead singer Bon Scott.
The band almost called it quits after Scott's death but, encouraged by their friends and family, they decided to press on with a new singer, Brian Johnson, and release an album in Scott's honor.
Back in Black was the result, and it couldn't have been a better tribute. As well as being one of the best rock records ever made, it's also the second best selling album of all time globally with a massive 50 million sales.
---
The Wall – Pink Floyd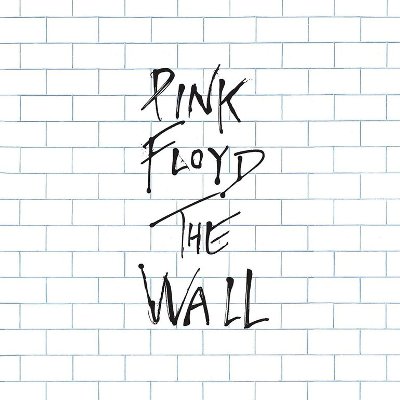 Records shipped: 23 million
After struggling with the pressures of playing an arena tour, Roger Waters began work on Pink Floyd's most ambitious record to date: The Wall.
A cinematic rock opera, The Wall follows a character named Pink (inspired by Waters and the band's founder Syd Barrett) who barricades himself from society after years of grief and abuse. Eventually, he has to face the outside world.
The Wall is the last Pink Floyd album to feature the classic line-up of Waters, David Gilmour, Rick Wright and Nick Mason and – unsurprisingly for this list – was produced under tense and difficult circumstances.
---
Led Zeppelin IV – Led Zeppelin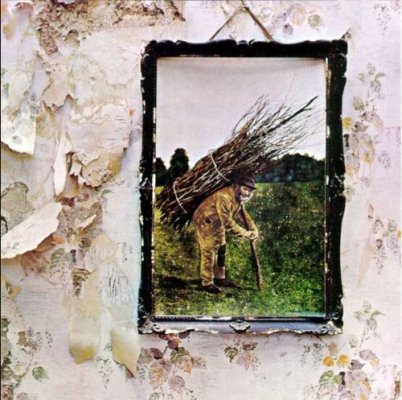 Records shipped: 23 million
Although Led Zeppelin IV (it's unofficial name – it doesn't actually have a title) is an amazing album, it owes a lot of its success to a song that is banned in guitar shops across the world: Stairway to Heaven.
Produced after the divisive Led Zeppelin III, IV saw Robert Plant, Jimmy Page, John Paul Jones and John Bonham return to their hard-rocking and occasionally experimental best. Songs like Black Dog, When the Levee Breaks and, yes, Stairway make this one of the greatest heavy metal records ever.
---
Their Greatest Hits 1971 – 1975 – Eagles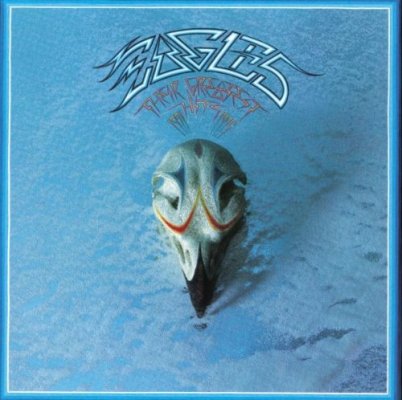 Records shipped: 29 million
Yep, it's the Eagles again!
The success of Their Greatest Hits, a compilation of songs from the band's first four albums, is nothing short of incredible. It was the first album to be certified platinum by the RIAA, shipping 1 million copies in just a week. It's also the best selling album of the 20th century in the US and held the all time best selling record until 2009 (when it was overtaken by Michael Jackson's Thriller).
Despite all of this success, the Eagles were initially opposed to the release of this record. None of the band's members were involved in the selection of the songs on the album and vocally protested against songs like Desperado being released out of context.
---
Are any of these albums gathering dust on your shelves? Sell them with Decluttr!
Decluttr is one of the easiest ways to sell CDs; just get an instant price, pack your items into a box then ship it for FREE with UPS. We'll then pay you the day after your items arrive by direct deposit, PayPal or check. Why wouldn't you?

Plus, we buy other things too like Phones and Tech. To sell your phone, head on over to  the "Sell My Phone" page – you can even trade in iPhone devices with us too!
Comments
comments