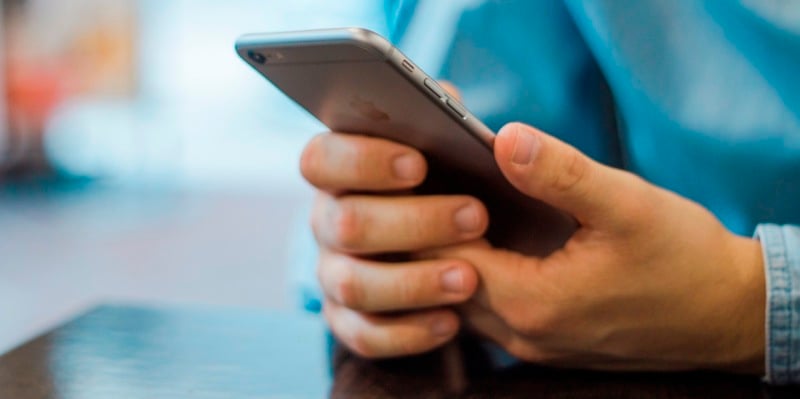 How to back up your iPhone data
Your phone contains pretty much everything you hold dear: your personal data, your photos, your music, your contacts, your messages – the list goes on. Now imagine that one day you lost all of that. You'd be pretty upset, right?
Unfortunately, it can happen. Your phone might suddenly die or, heaven forbid, someone might steal it from you. All of that precious data, all of those memories, gone in an instant.
Luckily, phone manufacturers have built a form of insurance into their devices: the humble back up.
---
What is a back up, and why should you do it?
In simple terms, a back up is a replica of your data stored in a different location. Typically, this is either an external form of storage or the cloud.
As mentioned before, this means you will still have your data if something happens to your phone. It's essentially insurance for your data, although with none of the complications you might associate with your average insurance plan.
It also makes it a lot easier to transfer data between devices, so it's definitely worth doing if you're planning to upgrade to the iPhone 8 or X any time soon.
---
How to back up your data on iCloud
This is the easiest way to back up your iPhone data. It copies your data across to iCloud, where you can access it on multiple devices or transfer it a different device.
There is a slight catch though; you only get 5GB of storage for free, which is less than a lot of people hold on their iPhones. The good news is that it doesn't cost much to upgrade; 50GB costs just $0.99 a month, while 200GB costs $2.99 a month. If that still isn't enough, you can get 2TB for a reasonable $9.99.
Here's how to back up your data to iCloud manually:
Make sure you're connected to Wi-Fi.
Go to 'Settings' then tap your name.
Tap 'iCloud backup'.
Tap 'Back up now'.
And that's it. It really is that easy! You can also set up your iPhone to back up to iCloud automatically:
Go to 'Settings'.
Tap 'Your Name'.
Tap 'iCloud'.
Turn on 'iCloud Backup'.
The process is slightly different if you're using an older version of iOS:
Go to 'Settings'.
Scroll down to 'iCloud' and tap it.
Tap 'Backup'.
Then, all you need to do is plug in a charger, connect your iPhone to Wi-Fi and lock it while the magic happens!
---
Back up with iTunes
For extra peace of mind, we recommend backing up your data to iTunes too. Again, this is a super simple process and only takes a few minutes.
Connect your device to a computer and open iTunes.
Select your device.
Click 'Back up now'.
Your data will then be copied across to iTunes, where you'll be able to transfer it to a new device.
---
Back up with Google Photos
Yep, it's *gasp* the enemy!
All rivalry aside, Google Photos is essential if you take a lot of photos. It offers unlimited storage (!) and it's incredibly easy to manage too.
The only real hitch is that you have to pay for Google Drive storage if you want to store photos over 16 megapixels. It doesn't cost too much though, with prices starting from $1.99 a month for 100GB.
Google Photos is free to download from the App Store.
---
Planning to upgrade to a new device? If you have an iPhone, head on over to the Sell My iPhone page today on Decluttr and get the best price! Simply get an instant value, ship your phone for FREE and we'll pay you the day after it arrives – plus, we pay up to 33% more than carriers.

Got another phone to sell? Check out the Sell My Phone page to find the phone you want to sell.
Comments
comments