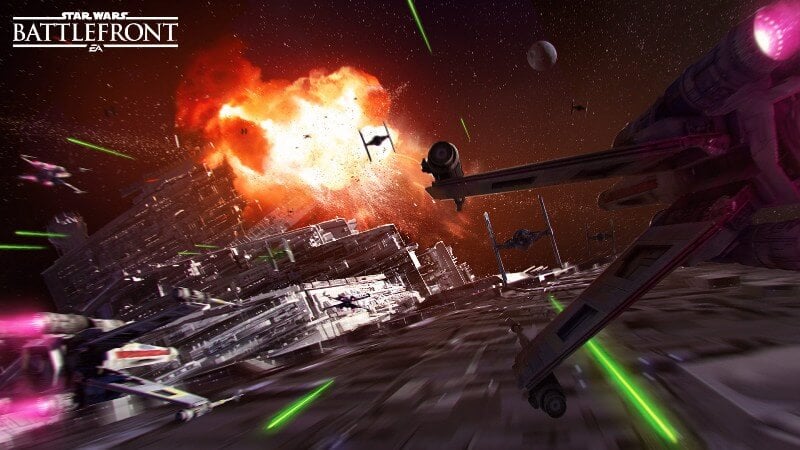 The 10 most popular Xbox One games
Despite some well reported issues, the Xbox One has become of the world's most popular games consoles thanks to its price, accessibility and a great library of games.
But which of those games is most popular? Here are the most popular Xbox One games based on sales…
---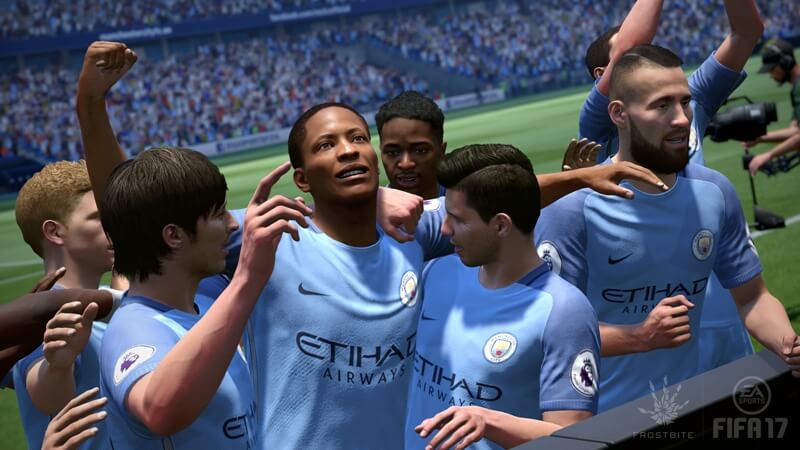 10. FIFA 17
Sales: 4 million
Soccer is one of the most popular sports in the world, so it's no surprise that FIFA 17 is the best selling sports game on the Xbox One globally.
What is surprising is the fact that FIFA 17 has sold just under a million copies in the US – not bad considering the competition. It's still a long way off catching Madden NFL 17's 2 million copies though.
---
9. Minecraft
Sales: 4 million
Everyone's favorite virtual sandbox is as popular as ever. Despite coming out before the Xbox One even existed, Minecraft has managed to shift around 4 million copies. That's on top of the 13 million copies sold on the Xbox 360.
With a movie on the way and new updates planned, Minecraft is likely to climb even higher up this list over the next few years.
---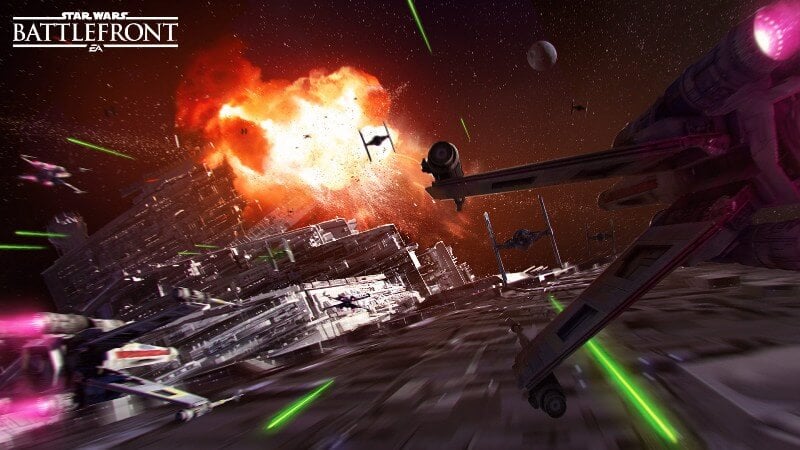 8. Star Wars Battlefront
Sales: 4.18 million
Released in November 2015, Battlefront was perfectly timed to capitalize on the hype surrounding The Force Awakens.
The final product wasn't perfect (it's seriously lacking in content compared to other first person shooters), but the gameplay was great and there's nothing quite like recreating your favorite Star Wars battles.
Here's hoping Battlefront 2 is even better, although it'll probably still sell millions of copies regardless!
---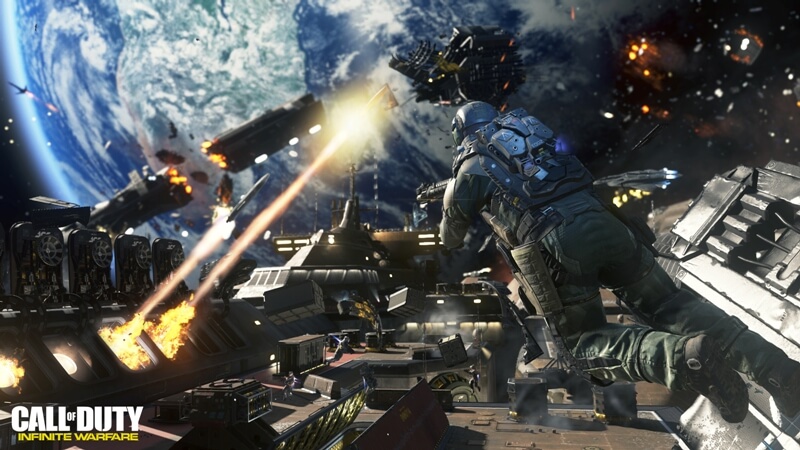 7. Call of Duty: Infinite Warfare
Sales: 4.53 million
AKA Call of Duty In Space. Call of Duty is undoubtedly the biggest video game franchise around, shifting millions of copies each year despite changing very little over the years.
However, the leap to space proved too much for some players and Infinite Warfare sales suffered as a result. They didn't suffer much though; most games studios would kill for 4.53 million sales!
---
6. Fallout 4
Sales: 4.54 million
Fallout 4 sent the internet into meltdown when it was unexpectedly announced at E3 2015, and the figures show that hype translated into sales too.
Fallout 4 gave us everything we love about the series – the exploration, the action, the role playing – and added in great new features like the Minecraft-esque Settlements too.
It's the highest selling role-playing game on the Xbox One, and it's unlikely to lose that title until the next Elder Scrolls or Fallout game!
---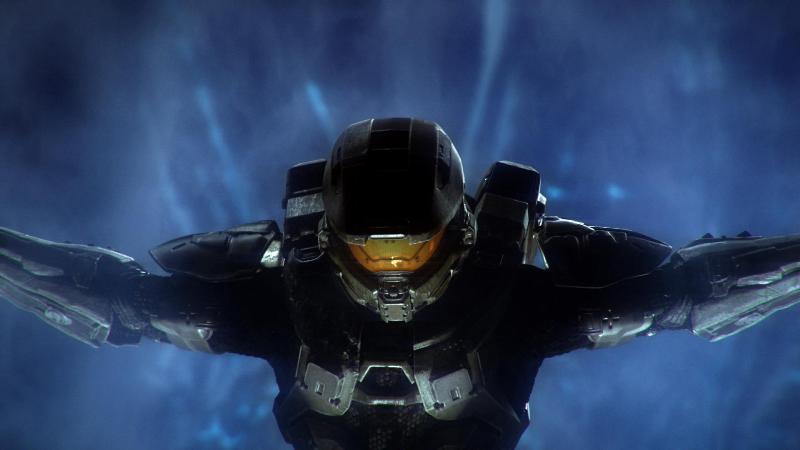 5. Halo 5: Guardians
Sales: 4.81 million
Anything with the word Halo in it is bound to sell a lot of copies, although Halo 5: Guardians was something of a departure for the series.
The biggest change was a distinct lack of Master Chief, the series' beloved protagonist. Although he does appear briefly, players spend most of the campaign as Spartan Locke (a move 343 Industries later admitted was a "huge disappointment" for fans).
There were some positive changes too, though, including the introduction of Warzone mode and free map packs. The combat and gameplay is arguably the best in the series so far too.
---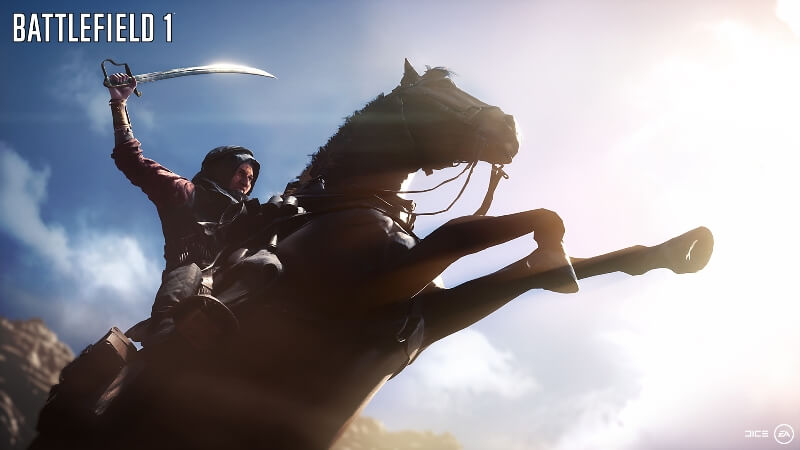 4. Battlefield 1
Sales: 4.81 million
Noticing a pattern here? Xbox One owners apparently cannot get enough of first person shooters, although Battlefield 1 stands out among the avalanche of modern warfare shoot-em-ups.
DICE decided to go back in time for Battlefield 1 after a lukewarm reception to Battlefield 4 and Hardline. Set in the trenches of World War One, Battlefield 1 offers a unique, thrilling and harrowing take on the first person shooter.
The single player mode is a welcome relief from the shouty-shouty-bang-bang plots of other FPS games too, presenting a sombre and heartbreaking take on the battles of WW1.
---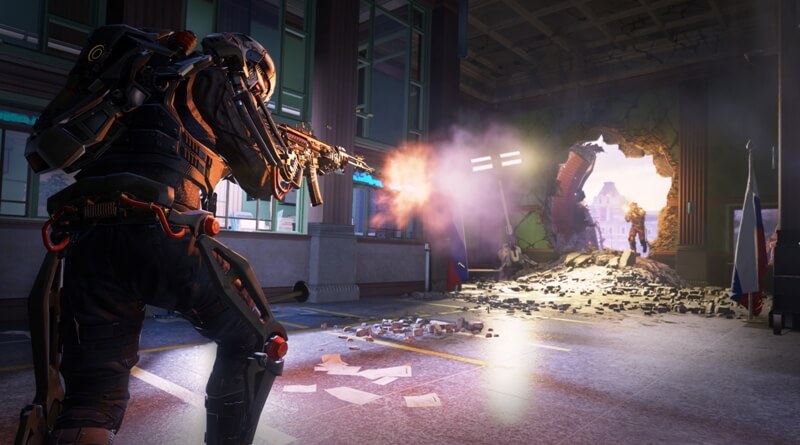 3. Call of Duty: Advanced Warfare
Sales: 5.29 million
Advanced Warfare was Call of Duty's first step towards science fiction, providing players with jetpacks, exoskeletons and cloaking technology as well as the usual arsenal of pistols, machine guns and sniper rifles.
Unlike Infinite Warfare, Advanced Warfare was well received by both critics and the Call of Duty community. It boasts some of the best maps in the series and the new features breathed new life into a series in danger of going stale.
---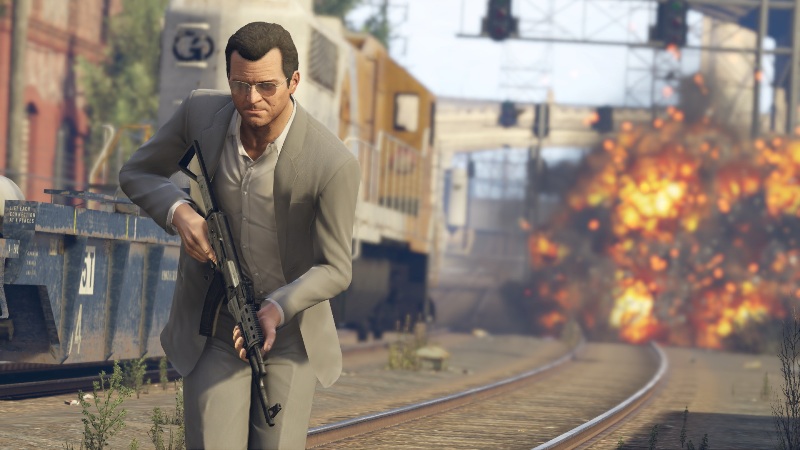 2. Grand Theft Auto V
Sales: 6.8 million
Grand Theft Auto V is one of the best selling games of all time, shipping over 65 million units worldwide across all consoles.
GTA V's success on the Xbox One is even more remarkable considering it's a re-release of the hugely successful Xbox 360 original. Perhaps GTA Online and the introduction of first person mode encouraged people to buy another copy!
---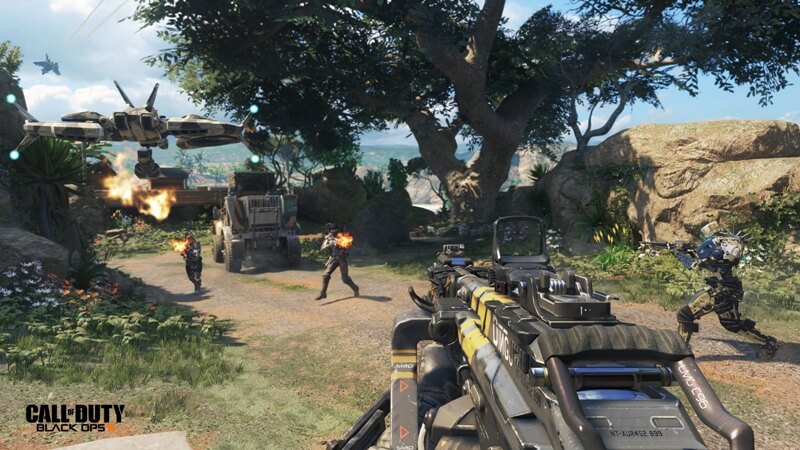 1. Call of Duty: Black Ops 3
Sales: 7.34 million
After the success of Advanced Warfare, Call of Duty: Black Ops 3 dived headfirst into the realms of science fiction by introducing drones, robots and cyborg supersoldiers.
Black Ops 3's campaign wasn't as well received as previous games in the subseries , but the consistently great multiplayer (which included another version of Nuketown) and Zombies were enough to make Black Ops 3 the best selling Xbox One game to date.
---
Have you got any games you don't play anymore? Decluttr is the easiest way to sell video games!
Just get an instant price, pack them into a box and ship them for FREE. We'll then pay you the day after they arrive by check, direct deposit or PayPal. Why wouldn't you?

Here are the 10 most popular Xbox One games in list form…
Call of Duty: Black Ops 3 – 7.34 million copies
Grand Theft Auto V – 6.8 million copies
Call of Duty: Advanced Warfare – 5.29 million copies
Battlefield 1 – 4.81 million copies
Halo 5: Guardians – 4.81 million copies
Fallout 4 – 4.54 million copies
Call of Duty: Infinite Warfare – 4.53 million copies
Star Wars Battlefront – 4.18 million copies
Minecraft – 4 million copies
FIFA 17 – 4 million copies
Data compiled using vgchartz.com