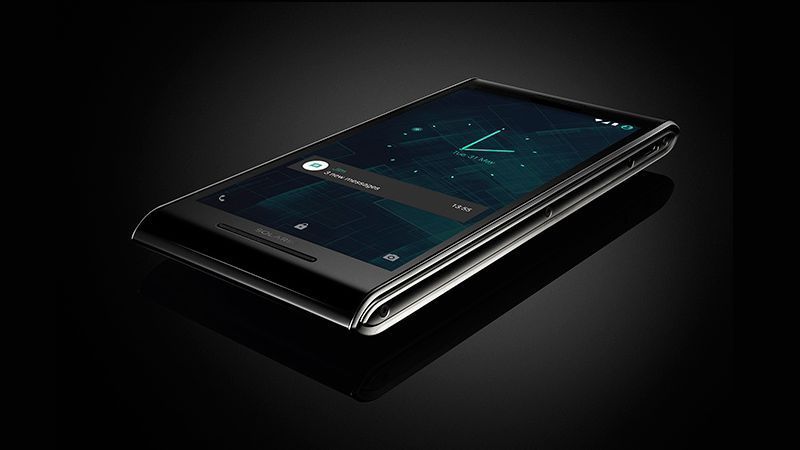 What is the most expensive phone ever?
The iPhone 8 will apparently be the most expensive iPhone ever, with a rumored price tag of over $1,000.
That sounds like a lot, but its loose change compared to the price of the phones in this post. Here are the most valuable cell phones in the world…
---

HTC One Gold Edition
Value: $3,750
Gold is a popular color among smartphone manufacturers, but very few of them make phones made out of actual gold.
Back in 2013, HTC did just that to coincide with the 18th anniversary of Great Britain's MOBO awards. Plated with 18 carat gold, only five of these editions were produced and they were valued at approximately $3,750 each!
---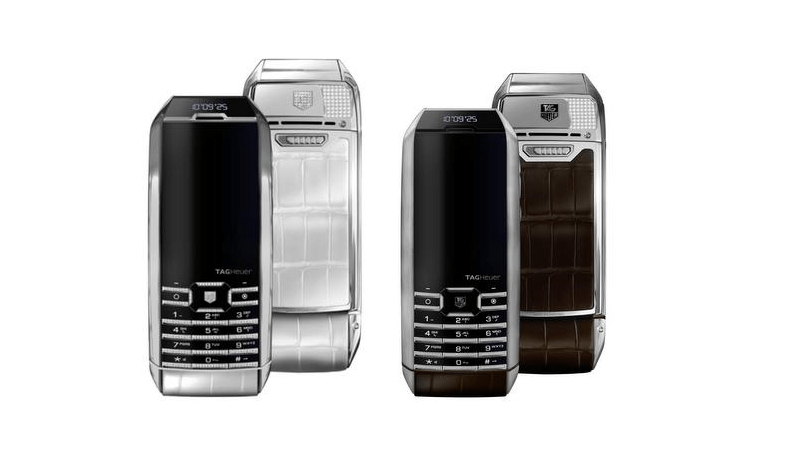 Tag Heuer Meridiist II
Value: $5,300
Tag Heuer are best known for making luxury watches. Unsurprisingly, their smartphones are pretty luxurious too.
Customers who purchase the Meridiist II can choose which materials are used to create their phone, with gold and alligator skin among the options. The price varies based on your choice of material, with the price tag potentially as high as $5,300!
In keeping with Tag Heuer's classic style, the Meridiist has a keypad even though it was released in 2014. It also includes a button that links you to a 24 hour concierge service. Now that's luxury!
---
Tonino Lamborghini 88 Tauri
Value: $6,000
When they're not making expensive sport cars, Lamborghini make expensive phones.
The 88 Tauri is manufactured using stitched real leather (available in black, blue, red, orange and brown) and stainless steel. It's exactly the kind of phone you'd expect someone who drives an Italian sports car to own.
Only 1,947 88 Tauris were produced (Antonio 'Tonino' Lamborghini was born in 1947), each with a price tag of $6,000.
---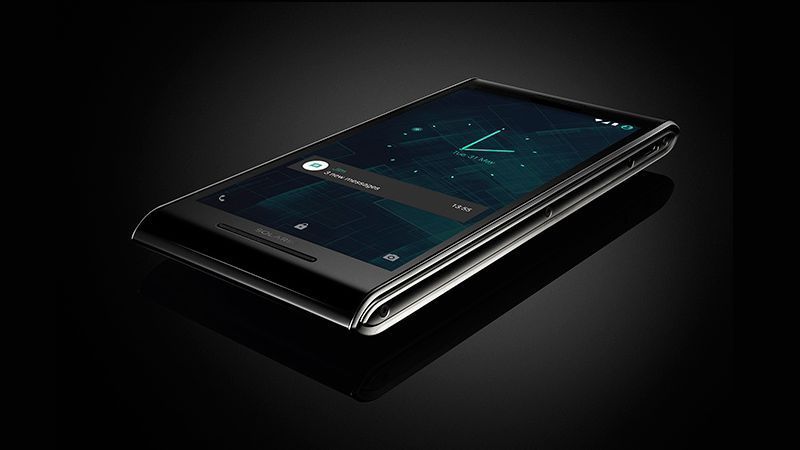 Sirin Solarin
Value: $16,000
In this age of leaks and hackers, security is important. And the Solarin promises the best security possible – for a price.
Aimed at business people who carry a lot of sensitive information, the Solarin includes mobile threat protection from Zimperium and the same chip-to-chip 256 AES encryption the military uses to transmit data.
It also includes super fast wi-fi and LTE connections, as well as a 23.8 megapixel camera with laser focus and three bass-boosted speakers. If you fancy yourself as the next James Bond, this is the phone for you.
---
Vertu Signature
Value: $50,770
Hailing from the United Kingdom, Vertu make the kind of handsets the Queen would be proud to carry around.
The Signature, their flagship model, is available in all kinds of materials and colors. The most expensive is the Clous de Paris Red Gold edition, which combines the famous Clous de Paris pattern used on luxury watches with an 18 carat red gold finish. The keypad is made from black sapphire with red gold highlights and includes a button linking you to a 24 hour concierge service.
If that wasn't prestigious enough for you, the Signature also includes ringtones created by renowned composers and performed by the London Symphony Orchestra. If that doesn't make you feel grand, nothing will.
---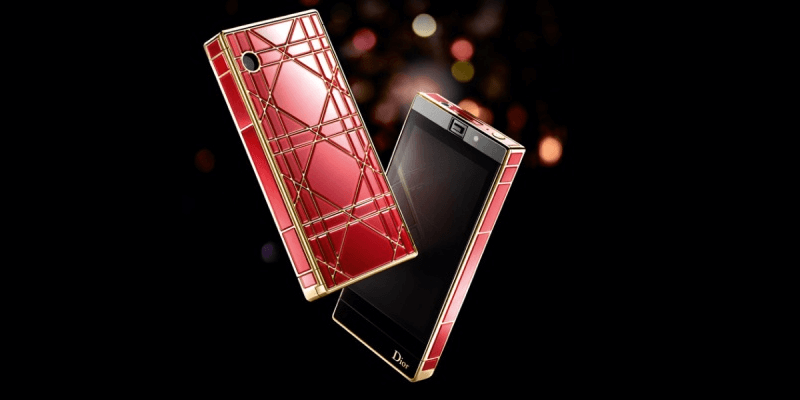 Dior Reveries
Value: $100,000
Designed for the fashion connoisseur, the Dior Reveries was every bit as exclusive as the French fashion house's clothing.
The most expensive version of the Reveries was hand-assembled in France and decorated with 1,539 diamonds, 18 carat white gold and 46 pieces of mother of pearl. Only 99 handsets were made, and they were only available from select retailers too.
---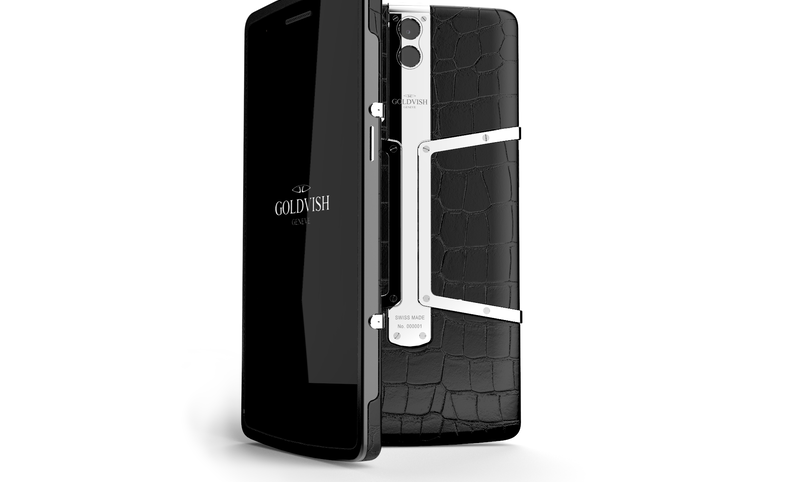 Goldvish Eclipse – Desiring Arcadia
Value: $103,897
Goldvish (not Goldfish) are a Swiss smartphone manufacturer focused purely on luxury and craftsmanship.
'Desiring Arcadia' is the most expensive model in their flagship Eclipse range, boasting a black exotic alligator leather finish and 320 brilliant cut diamonds. It literally has a jewel in its crown too, with a huge baguette cut white diamond at the top of the handset.
Remarkably, this isn't the most expensive phone Goldvish has manufactured…
---
Ulysse Nardin Chairman
Value: $130,000
Although it looks a little like something Ron Burgundy would use, the Ulysse Nardin Chairman is a highly exclusive device.
The most expensive version of the Chairman includes more than 3,000 17 carat diamonds which take over 700 hours to cut and place.
It also includes a watch crown and an extremely cool watch face on the back panel in homage to Nardin's watchmaking heritage. Winding the crown provides backup power, although you'll still need to use a traditional charger for the most part.
---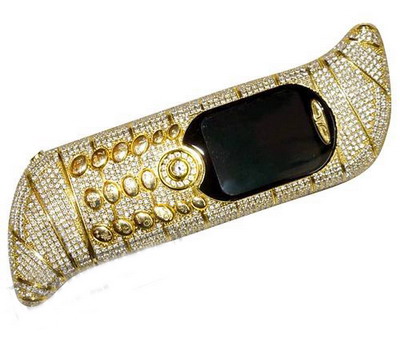 Goldvish – Le Million
Value: $1.2 million
Le Million is officially recognised as the most expensive phone ever made by The Guinness Book of World Records.
The handset, a unique device that looks like a cross between a croissant and a sea creature, is made from 18 carat white gold and is mounted with 120 VVS1 graded diamonds. Only three models were made, one of which was sold to a Russian businessman for – you guessed it – 1 million euros.
---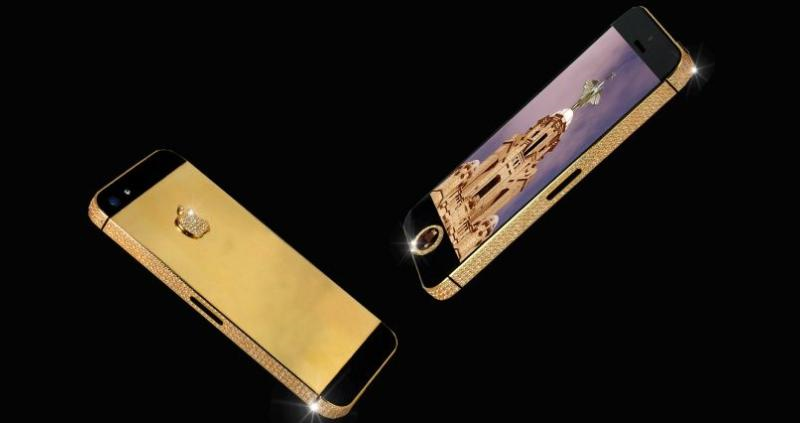 Stuart Hughes' Black Diamond iPhone 5

Value: $15,000,000
Although it's not officially the most expensive phone in the world, you'll struggle to find one that costs more.
UK designer Stuart Hughes was commissioned to create this handset by a Chinese businessman, who wanted to implement a flawless 26ct black diamond he owned into his phone.
Hughes ended up creating a brand new iPhone 5 from scratch, taking nine weeks to chassis from 24 carat gold. He inlaid the chassis with 600 white flawless diamonds and embedded the black diamond into the home button.
In total, it cost $15 million to produce. You'd need to spend more than that to buy it though!
---
If you're planning to upgrade, sell your cell phone or trade in iPhone devices with Decluttr! We pay 40% than carriers on average and we pay the fastest too. Just click below to get an instant price.

Comments
comments