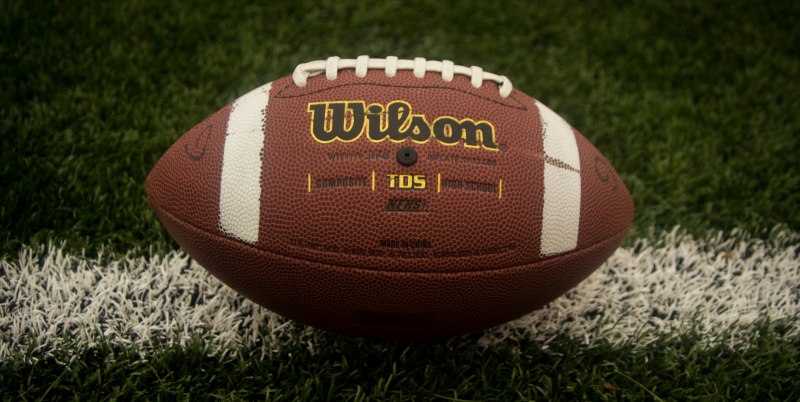 What are the best football movies?
The curtain has fallen on another NFL season, with the New England Patriots staging a stunning comeback against the Atlanta Falcons to win Super Bowl LI.
The season may be over, but you don't have to live without football entirely. Here are some of our favorite movies to fill the football-shaped hole in your life!
---
Friday Night Lights
Friday Night Lights follows the highs and lows of a high school football team from Odessa, Texas, a town divided by racial tensions and economic problems. The team provides a small flicker of hope and escape for the residents, who unite every Friday to cheer them on.
With so much hope pinned on the team, the pressure on the players and coach Gary Gaines (played by Billy Bob Thornton) is enormous.  As such, the movie explores both the unifying power of football and the sacrifices and troubles the young men who provide that unity have to go through.
Friday Night Lights isn't the most uplifting football movie but it's one of the most touching and realistic.
---
Remember The Titans
Race is a common theme in football movies, and Remember the Titans tackles it better than most.
Denzel Washington plays Harry Boone, a coach drafted in to oversee a newly-integrated Virginia high school team. As well as steering the team towards the championship, Boone has to try and heal racial tension and overcome huge setbacks.
Remember the Titans was produced by Disney, so optimism and hope is in strong supply. It still deals with some difficult subjects incredibly well though, and is another fantastic testament to the unifying power of football.
---
The Blind Side
The Blind Side tells the story of Michael Oher, a real life NFL star. After a difficult childhood, a homeless Oher (Quinton Aaron) is taken in by Leigh-Anne Tuohy (Sandra Bullock). Tuohy encourages Oher to pursue a career in football, helping him to overcome his self-doubt.
You probably already know how it ends. Oher was drafted for the Baltimore Ravens, helping them to win the Super Bowl in 2012.
His career then suffered a few setbacks, with Oher blaming the movie for placing too much focus and too many expectations on him. Luckily, he came back again to reach last year's Super Bowl with the Carolina Panthers.
---
Any Given Sunday
Most football movies focus on the positive aspects of the game: the inspiring stories, the power to unite people from different backgrounds, the last minute touchdowns.
Any Given Sunday is a little different. Directed by Oliver Stone, it follows the on- and off-field exploits of the struggling Miami Sharks as they battle for success.
Their problems are plentiful. Cameron Diaz plays the team's young owner, who has inherited the team from her father and is looking to make her mark. That places new pressure on coach Tony D'Amato, played with manic energy by Al Pacino.
Meanwhile, the team's star quarterback (Dennis Quaid) suffers a major injury which plunges him into self-doubt, while his replacement (Jamie Foxx) experiences the kind of success that sends egos into overdrive.
Any Given Sunday is an insightful take on both sides of the game and is a must-watch for any football fan.
---
Rudy
Rudy is one of the most inspirational movies ever made, football or otherwise.
It follows a young man named Daniel 'Rudy' Ruettiger (Sean Astin), who dreams of nothing more than playing football for Notre Dame. Unfortunately, he doesn't have the physique, the grades or the money to enrol for the team.
That doesn't stop him trying though. With the help of a kindly groundskeeper and a Notre Dame graduate, Rudy sets about achieving his seemingly impossible dream of lining up with The Fighting Irish.
It's a pretty predictable movie but it's so well made and acted that even the most cynical of viewers will struggle not to get swept up by it all. Honestly, try watching that closing scene without feeling a little swell of pride.
---
Invincible
Every football fan has, at some point, dreamt of playing for their favourite team. For most of us, it's an impossible dream. But for one fan, it became a reality.
Vince Papale, played by Mark Wahlberg, is a down on his luck bartender who, at the age of 30, goes to public tryouts for the Philadelphia Eagles. Remarkably, he makes the team.
Invincible is a brilliant underdog film and an inspiration for anyone chasing something that seems out of reach.
As a counter-point, we'd also recommend checking out It's Always Sunny In Philadelphia's hilarious parody episode, The Gang Gets Invincible.
---
The Replacements
Back in 1987, NFL players went on strike to protest against the league's free agent policy. Many teams scrambled together teams using replacement players in response, calling up players cut during training and out-of-work ex-pros.
The Replacements takes that scenario and runs even further with it. When their pros go on strike, the Washington Sentinels draft in a ragtag group of players led by Shane Falco (Keanu Reeves).
Reeves' character is the most realistic of the bunch, a former pro since choked at the 1996 Sugar Bowl and now lives in a houseboat. His team mates are…well, less realistic: they include a Welsh pub owner who smokes on the pitch, a pair of brothers who used to bodyguard ODB and a sumo wrestler.
The Replacements, if you haven't guessed yet, is mostly played for the laughs. Nevertheless, it's tough not to get wrapped up in the efforts of these unlikely heroes.
---
We Are Marshall
We Are Marshall recounts the remarkable comeback of the Marshall University Thundering Herd football team after a tragic plane crash that killed 75 of their players and staff in 1970.
The recovery is led by Jack Lengyel (played by Matthew McConaughey), who oversees a new team determined to honor the legacy of their fallen teammate while healing the emotional wounds of their town.
It's an uplifting and powerful movie, with McConaughey in particular turning in an excellent performance.
---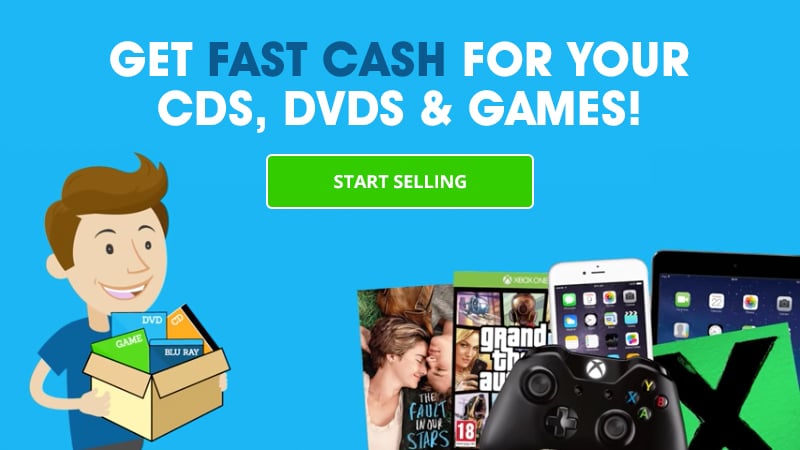 ---
Brian's Song
The name alone is enough to make grown men cry. Brian's Song follows the real-life friendship between Chicago Bears players Gale Sayers, played by Billy Dee Williams, and Brian Piccolo, played by James Caan.
The pair's friendship was unique at a time of heightened racial tensions but became all the more remarkable after Piccolo was tragically diagnosed with cancer. The movie focuses on the pair's friendship during this difficult time, with Sayers using his growing fame to highlight the plight of his best friend.
Although football plays an important role in Brian's Song, it's really about friendship and the power it holds even in the darkest of times.
---
The Longest Yard
The Longest Yard stars Burt Reynolds as pro football player Paul Crewe, who is sent to prison after stealing his girlfriend's car and leading the police on a car chase.
Once inside, Crewe is enlisted by the prison warden to coach a team made up of the guards to the championship. This involves forming a team made up of prisoners, most of whom dislike Crewe, for a tune-up game.
The Longest Yard is widely regarded as one of the funniest sports movies ever made and was even nominated for an Oscar.
---
Wildcats
If you like your football served with a healthy dollop of cheese, Wildcats is the movie for you.
It stars Goldie Hawn as Molly McGrath, a track coach at a prestigious high school. What she really dreams of doing, though, is coaching football. Luckily, a role opens up an inner city high school…
Wildcats is super corny but super fun too, even if you can see the ending coming from a mile away. It also stars Woody Harrelson and Wesley Snipes in their first movie roles!
---
Draft Day
Every year, over 40 million people watch the NFL Draft. On the face of it, it's pretty boring: teams pick college football players to join them and trade with other teams. But it's actually one of the most dramatic days in the football calendar, often making or breaking a team's season before it's even started.
Draft Day follows Sonny Weaver Jr (Kevin Costner), the manager of the Cleveland Browns, as he tries to build his team for the upcoming season. It turns the admin of football into high drama, cranking the tension to near 'last minute of the Super Bowl' levels.
Non-football fans may find Draft Day a little bewildering, but hardcore football lovers and stat obsessives will love it.
---
The Waterboy
The Waterboy is a parody of the inspirational underdog tales told by so many football stories, focusing on the rise of a mild-mannered waterboy who turns into a world-class football player when he gets mad (a bit like a football-crazy Incredible Hulk).
As well as being the best Adam Sandler movie, The Waterboy is one of the finest football movies ever made too. Perfect if you love an underdog tale but want a few laughs too!
---
Want to make some extra CASH? Sell your unwanted stuff with Decluttr today! It's easy: …just get an instant price for old CDs, DVDs, trade in Games, sell Books, trade in iPhone and Tech, ship your stuff for FREE and we'll pay you the day after it touches down at our HQ!

Comments
comments