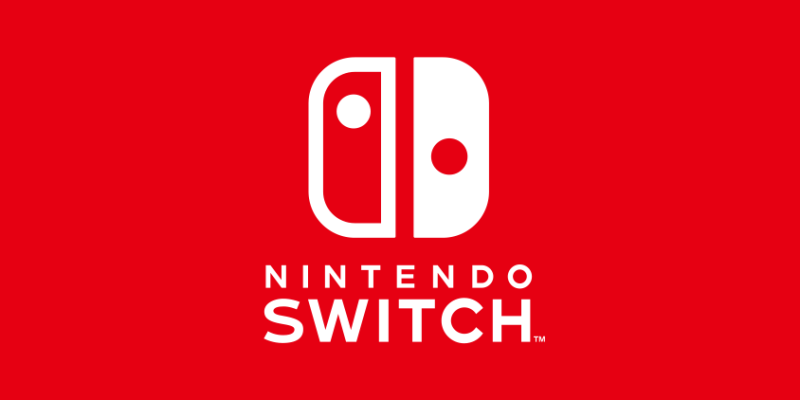 5 reasons to buy a Nintendo Switch
Nintendo finally unveiled the much-anticipated Switch recently and it looks pretty awesome.
Alright, so there are a couple of negatives: the price is a little higher than expected, it'll only have six games at launch (although one of them is Zelda) and those JoyCons look super small when used on their own.
Apart from that, though, we think it's gonna be a hit. Here are 5 reasons you should buy a Switch!
---
The games
As we mentioned, the Switch's launch line-up is pretty weak. The Legend of Zelda: Breath of the Wild is the obvious highlight, with support coming from party game 1-2-Switch, Super Bomberman R, Just Dance, Skylanders: Imaginators and The Binding of Isaac: Afterbirth +.
Things look a lot rosier after launch though, with Mario Kart 8 Deluxe, Super Mario Odyssey and Splatoon 2 all set for release before the end of 2017. Throw in Skyrim Special Edition, Nintendo's new franchise Arms and more than a few third-party titles and you've got a pretty awesome catalogue of games.
Plus, you also get…
---
Virtual Console
One of Nintendo's biggest strengths is their back catalogue: Super Mario 64, Ocarina of Time, Donkey Kong Country… the list goes on.
Virtual Console grants you access to all of them, giving you the chance to relieve some of gaming's finest moments without having to dust off your SNES. There are strong rumours that you'll be able to download Gamecube games on the Switch Virtual Console too.
It's not yet clear if you'll be able to transfer previous VC purchases to the Switch, and Nintendo's plan to offer a free game for a month only is pretty stingy compared to Microsoft and Sony's offerings, but the sheer quality of Nintendo's previous games make Virtual Console a seriously tempting prospect.
---
The best of both worlds
The Switch bridges the gap between a handheld and home console, allowing you to play the same game on the move and at home on your TV. Nintendo are calling it the first console built around your lifestyle, in contrast to other consoles you have to make time for.
It's a compelling prospect. Although the Switch's graphics aren't as good as the PS4 or Xbox One, the likes of Skyrim and Zelda look great on the big screen. And being able to play them on the move is pretty amazing, to be honest.
If you struggle to find time to play games, the Switch could be the answer.
---
It's the best portable console ever
Nintendo are the masters of handheld gaming, a title they look like holding onto with the Switch.
The Switch is a tablet-like device with a 6.2" inch screen capable of playing console-quality games (and huge ones at that: who'd have thought you'd get Skyrim on a portable console?) on the go.
If it was released on it's own, it'd be incredible enough. The fact that you can use it as a home console too makes the deal even sweeter.
---
Face to face multiplayer
As great as online multiplayer is, we miss crowding around a small TV with our friends and spending hours on Goldeneye. The Switch promises to revive those glory days, letting you prop the tablet up on a table and play multiplayer with your pals.
The only downside? Those JoyCons look super small, although we guess that's an advantage if you've got small hands!
---
Are you thinking of buying a Nintendo Switch but need some extra cash first? No problem! Sell games, ship them for FREE and we'll pay you the day after they arrive. You can sell CDs, DVDs, sell books online, trade in iPhone , trade in iPad or check out our sell my phone page and more!

Comments
comments