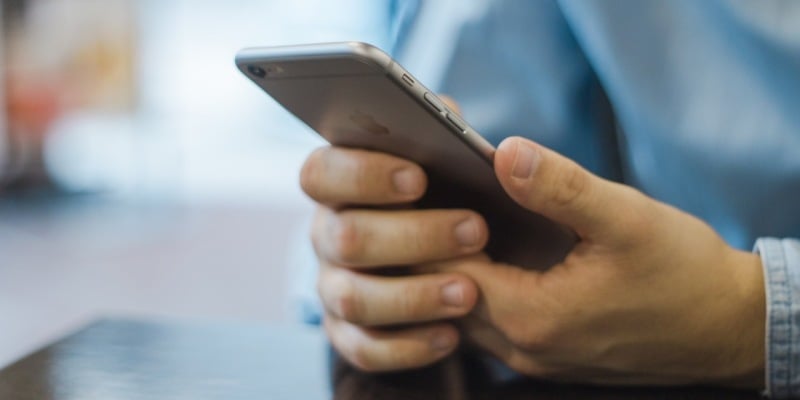 The Best New Tech of 2017: iPhone 8, Nintendo Switch and more!
ne fSAlright, here's the bad news: we probably won't get flying cars and hoverboards in 2017.
The good news is we will get a ton of great new stuff, including new smartphones, games consoles and even a few new smartwatches! Here's what we're looking forward to most…
---
iPhone 8
The iPhone is 10 this year, so you can bet Apple have something special lined up!
No official information has been released yet but there are strong rumors we'll get three new iPhones this year: the standard iPhone 8, the iPhone 8 Plus and the brand new iPhone 8 Pro.
The Pro model will apparently feature an edge-to-edge 5.8" inch OLED screen, while all models will get a glass-back makeover and include Apple's latest supercharged A11 chip.
---
Nintendo Switch
Revealed in a viral trailer late last year, the Nintendo Switch combines handheld and console gaming into one amazing device.
It looks like a tablet combined with a controller, with an analog stick and buttons sitting either side of a touchscreen. These controllers, named Joy-Cons, slide off and can be used as separate controllers for multiplayer too.
If you're at home, you can plug the Switch into a dock which transmits gameplay onto your TV and the Joy-Cons can be attached to a console controller-like adapter.
It's a great idea and Nintendo have the games to make the most of it too. As well as the long-awaited , there will be a new Mario game and a special edition of Skyrim!
If the price is right, this could be the biggest console since the Nintendo Wii.
Want to sell a Nintendo Switch for cash? Use musicMagpie!
---
Project Scorpio
Unveiled at E3 2016, Project Scorpio is a supercharged version of the Xbox One. It's the most powerful console ever released, boasting six teraflops of graphical power.
Don't worry about spending all your hard-earned cash on new games though, as the Scorpio will share its games library with the Xbox One. In fact, there won't be any Scorpio exclusives apart from virtual reality titles.
Scorpio is set to hit shelves later this year, so hopefully we'll get a sneak peek in a couple of months – E3 2017, maybe?
---

---
Google Watch
Google haven't confirmed the existence of their own smartwatch yet, but there are enough rumors to suggest they're going to release at least two models this year.
According to various sources, Google will release two smartwatches codenamed Angelfish and Swordfish to coincide with the release of Android Wear 2.0.
Angelfish is the bigger model, boasting a premium design and the power to run standalone apps. It'll also feature Google Assistant integration.
Swordfish is smaller and cheaper, but still boasts Google Assistant integration and will be able to run apps in conjunction with your Android smartphone. Both will feature entirely round displays, avoiding the 'flat tyre' effect other round-faced smartwatches suffer from.
Again, none of this information is concrete at the moment so we don't know when Google's watches will come out – if they ever will. However, prominent tech commentator Evan Blass has suggested both will launch in Q1 2017.
---
Affordable Virtual Reality
2016 saw the release of three major virtual reality headsets: the Oculus Rift, the HTC Vive and PlayStation VR. All share something in common (apart from the ability to transport you to another world); they cost a ton of money.
Hopefully all three devices – and the hardware required to run them – will drop in price at some point this year. If not, there should be a few new mobile VR headsets released to cushion the blow!
---
Samsung Galaxy S8
Samsung need to rebuild their reputation after 2016's disastrous Galaxy Note 7 recall. Will the Galaxy S8 restore some goodwill from the public?
If the rumors are true, Samsung are throwing absolutely everything at the S8. It'll boast a 5.8" Ultra HD screen, a Snapdragon 835 processor chip and between 6 – 8 GB of RAM, which is a serious amount of power.
It may also feature adjustable resolution, which will allow to switch from standard definition to 4K to suit whatever you're doing (especially useful for VR).
The S8 could also have a USB Type-C port, which may be used to connect headphones. Chalk that up as another blow to the poor old 3.5mm jack!
---
Which tech are you looking forward to most this year? Let us know in the comments.
If you need extra cash to upgrade to the latest tech, sell your games console, cell phone, tablet and more with Decluttr! We'll give you an instant price, FREE shipping and Fast Next Day Payment.
Got a phone you no longer need? Head on over to our "Sell My Phone" page – or drop down to the Sell My iPhone page to sell an iPhone!
Comments
comments