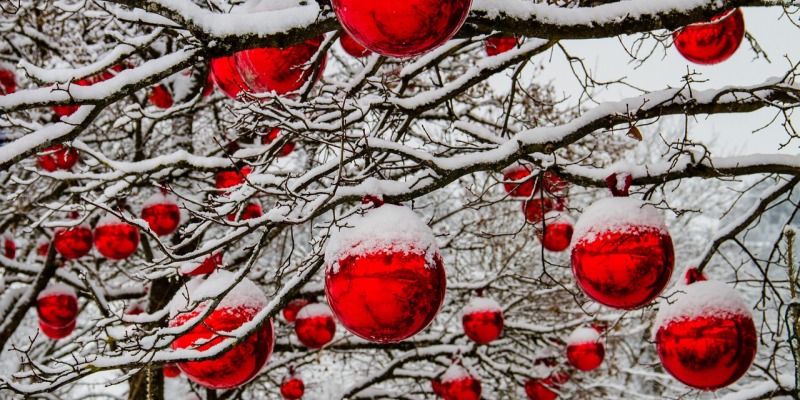 What is America's Most Popular Christmas song?
Arguing over which Christmas song or movie is the best is as traditional as eggnog and presents.
To settle these arguments once and all, we asked 1000 Americans to name their most popular Christmas songs and movies. Here's what they said!
---
America's favorite Christmas songs
With so many Christmas songs to choose from, the competition for 'best Christmas song' was pretty hot.
In the end, our respondents named All I Want for Christmas by Mariah Carey as their festive favorite. Frank Sinatra's version of White Christmas came second with Jingle Bell Rock by Bobby Helms in third.
The rest of the list consists of traditional festive songs like Silent Night, Rockin' Around the Christmas Tree and Rudolph the Red-Nosed Reindeer. In fact, All I Want for Christmas is the newest song in our chart, even though it was released over 20 years ago.
The Top Ten
All I Want for Christmas is You – Mariah Carey
White Christmas – Frank Sinatra
Jingle Bell Rock – Bobby Helms
Silent Night – Bing Crosby
Rockin' Around the Christmas Tree – Brenda Lee
Rudolph the Red-Nosed Reindeer – Gene Autry & the Pinafores
Feliz Navidad – Jose Feliciano
Blue Christmas / Santa Claus is Back in Town – Elvis Presley
I Saw Mommy Kissing Santa Claus – Jimmy Boyd
Frosty the Snowman – Gene Autry and the Cass County Boys
The least popular song in our survey was This One's for the Children/Funky, Funky Xmas by New Kids on the Block. It won just 6% of the vote, which still means at least 60 people will listen to it this Christmas.
We also asked our respondents when they felt it was appropriate to start listening to Christmas music. Just over a third (35%) said November, while one in ten said it was fine to listen to all year round!
---
America's favorite Christmas movies
Nothing says Christmas like a little boy defending his home with a series of elaborate traps, at least according to our respondents; they voted Home Alone as their favorite Christmas movie by a large margin. They clearly can't get enough of Kevin's adventures either, as Home Alone 2 – widely considered to be an inferior version of the first movie – snuck in at #10.
Surprisingly, How the Grinch Stole Christmas and National Lampoon's Christmas Vacation took the 2nd and 3rd spots, knocking the timeless It's a Wonderful Life and modern festive classic Elf into 4th and 5th respectively.
The Top Ten
Home Alone
How The Grinch Stole Christmas
National Lampoon's Christmas Vacation
It's a Wonderful Life
Elf
Miracle on 34th Street
A Charlie Brown Christmas
The Santa Clause
The Polar Express
Home Alone 2
---
Our survey also revealed that the average US household owns 165 CDs and DVDs and 130 books. Remarkably, just under half never use their CDs and DVDs with 38% leaving their books to gather dust on a shelf.
Decluttr is the fast, easy and FREE way to sell cell phones, trade in iPhone, recycle CDs, DVDs, trade in games, sell books and textbooks, plus trade in iPad and Apple Watch! Just get an instant price, ship them for FREE and we'll pay you the day after they arrive.
Comments
comments