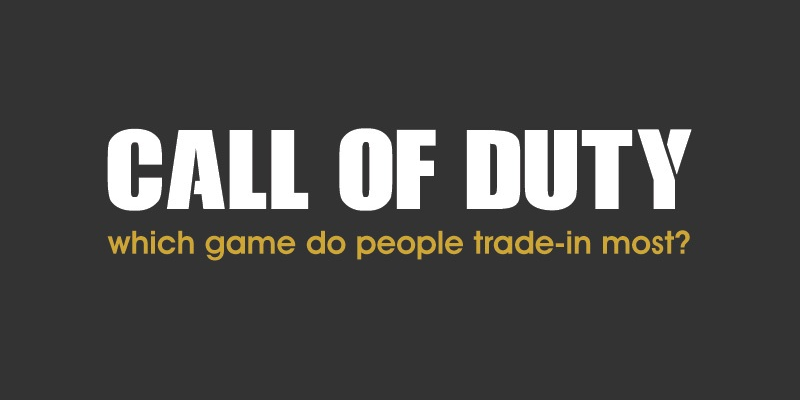 Which Call of Duty game do people trade-in most?
Games don't come much bigger than Call of Duty. Since 2003, the series has shifted over 175 million copies and made over $10 billion worldwide.
Despite this, a ton of Call of Duty games are traded in each year because of the series' yearly new release cycle.
But which Call of Duty game do people trade most? We dived into our data over the past couple of months and found out…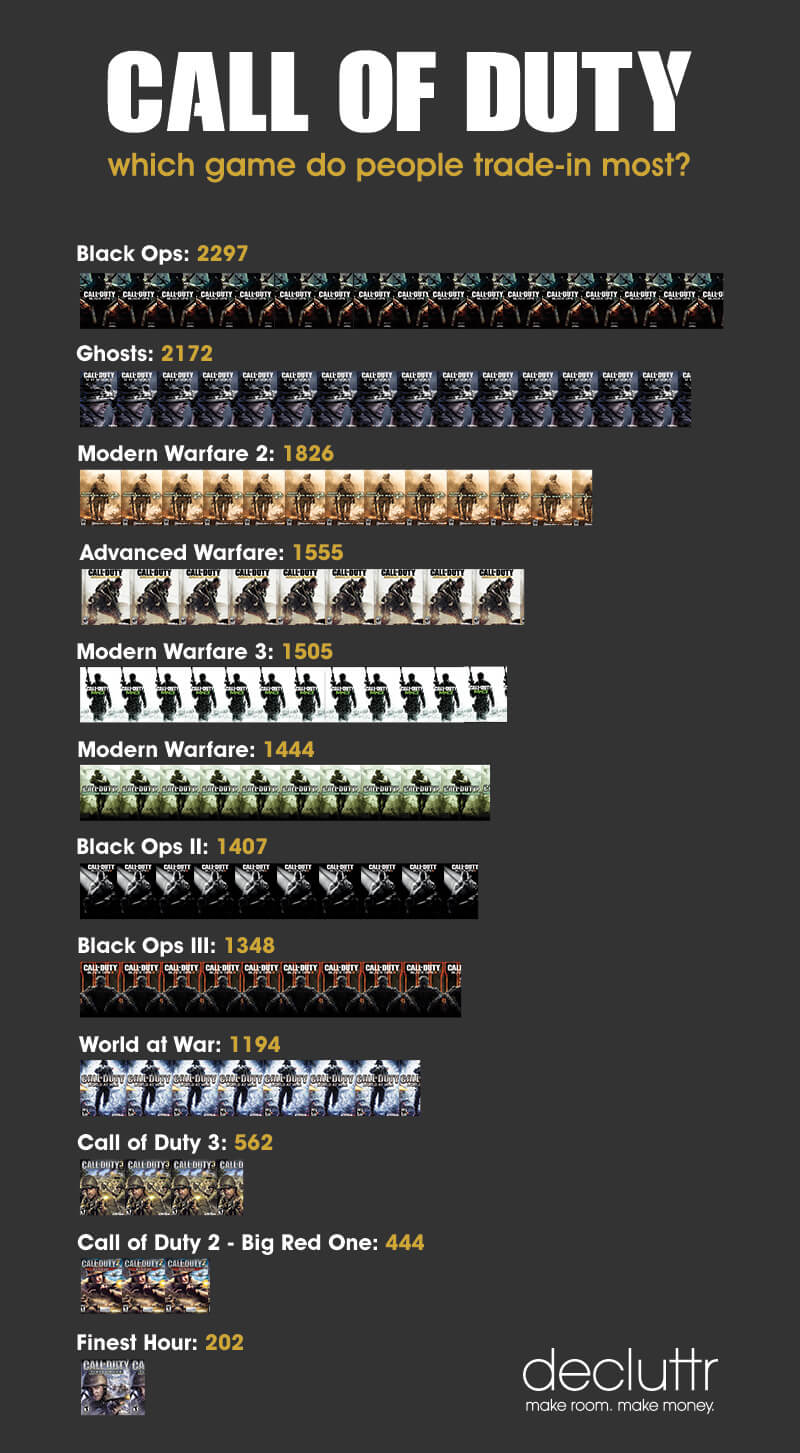 So, Black Ops is the game people trade-in most. That's not because it's the worst game, though. A more reasonable explanation is because it's the second best-selling game in the series (over 26 million units), more people own it and therefore more people trade it.
---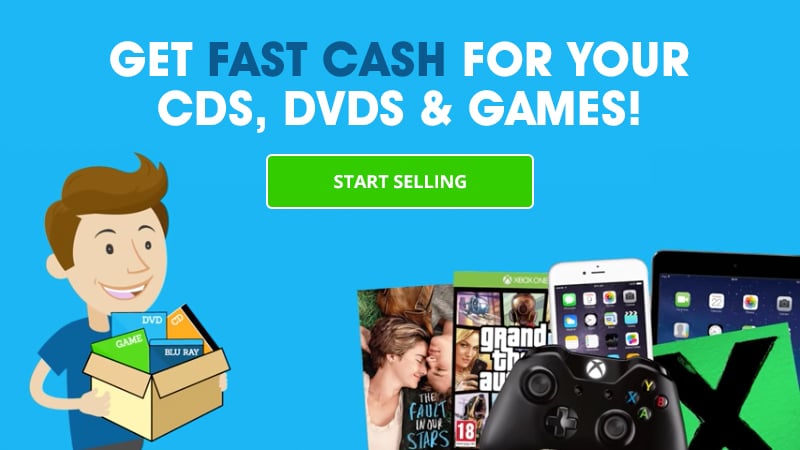 ---
The same can't be said of Ghosts, however. Despite some good reviews, it's widely acknowledged as one of the weaker Call of Duty games and didn't sell anywhere near as many copies as Black Ops.
Modern Warfare 2 comes in third and, again, it's probably due to the fact that a lot of people own it and it's pretty old. Advanced Warfare is just behind in 4th and, like Ghosts, that could because of its good-but-not-great reputation.
The best selling game in the series, Modern Warfare 3, is 5th, while the original Modern Warfare is in 6th – but we expect it to go up over the next couple of months as more people get their hands on the remastered version (which is awesome, by the way).
Unsurprisingly, the pre-Modern Warfare games in the series occupy the bottom of the chart because a) they're super old and b) Call of Duty didn't get really popular until MW.
Which Call of Duty game is your favorite, and which is your least favorite? Let us know in the comments!
Selling your video games with Decluttr is super fast and super easy:  just get an instant price, send your stuff for FREE and we'll pay you the day after it arrives! You can also sell CDs, DVDs, sell textbooks, Cell Phones and used Tech at the same time too

Comments
comments