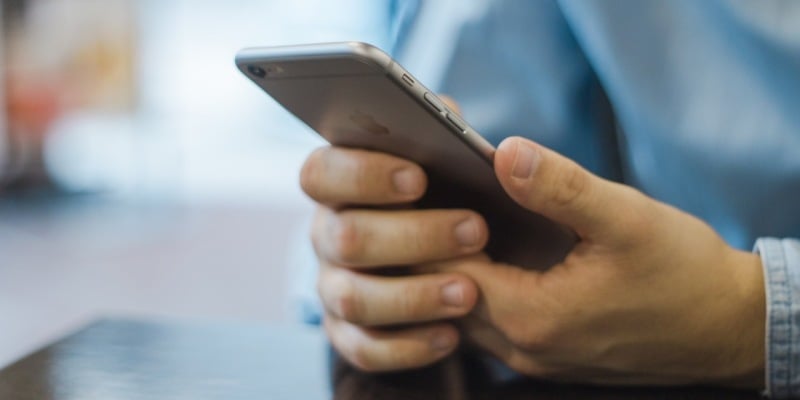 9 iOS 10 tricks that'll make your life better
iOS 10 hasn't been out that long, which means quite a few of us are still getting to grips with it. Here a few cool new tricks and tips you might not know about!
---
Ask Siri to send messages and order you a cab
Apple has given third party developers access to Siri and everyone's favorite personal assistant (sorry, Cortana…) is more useful than ever as a result.
Among the many cool new features is the ability to send a WhatsApp message without opening the app or order an Uber for you. Basically, Siri is even more like a real personal assistant!
---
Delete stock Apple apps
Finally! After years of burying apps like Stocks in a folder and trying to ignore them, you can now delete the stock apps you don't use. Well, most of them: Safari, Phone, Mail and Messages are still mandatory.
To delete an app, simply tap and hold the app icon, tap the little 'x' in the corner and tap 'remove' to uninstall.
If you have a change of heart and/or decide to become a hotshot investor, you can reinstall any stock Apple app from the App Store.
---
Add effects when you send messages
You can choose how your message will 'animate' on screen when it arrives with the other person. Just tap and hold the send icon before sending a message and pick from 'Slam', 'Loud', 'Gentle' or 'Invisible Ink'.
There will inevitably be a teething period while everyone figures out the etiquette of sending a 'slam' animation (we're guessing it's when you're angry), but all will help hammer home the point of your message.
---
Respond to messages quickly with a reaction
…but don't call it a reaction. Double tap on a message and you'll be presented with a few quick response options: a thumbs up, a laughing face and a few more. Pretty neat if you're in a rush and don't have time to properly respond.
---
Whip your camera out quickly
Seen something amazing and need to snap it quickly? Get your phone out and swipe the lock screen from right to left to open your camera!
---
Prioritise important downloads
Unfortunately, this one only works on 3D touch enabled devices but it's still awesome.
When you've got a couple of updates or apps downloading at once, long press the app you want to prioritise and a menu will pop up. Tap 'Prioritise Download' and the download will jump to the front of the queue.
---
Get your phone to tell you when it's bedtime
Although most of us stopped having a bedtime when we were 10, going to sleep at roughly the same time each night is good for your health. However, the temptations of television, video games and the internet mean a lot of us stay up later than we should.
Fortunately, your phone is here to help. Just go to the Clock app, tap 'Bedtime' and set a bedtime and wake up time. From then on, you'll get a notification when it's time to head off to the land of nod. Beats getting your mom to call and remind you, eh?
---
Delete music (automatically)
How much of the music do you actually listen to on your phone? Like, a couple of albums maybe?
But deleting music from your phone is surprisingly difficult. What if you get a sudden urge to listen to N*Sync's seminal debut?
iOS isn't so sentimental. Go to Settings > Optimize Storage and set a minimum storage. When you get close to this level, it'll automatically delete music you haven't listened to for a while. Sometimes you gotta be cruel to be kind.
---
Auto-emojis
Don't know how to use emojis but still want to be super hippity-hop down with the kids? Apple's got you covered. When you type a message, iOS automatically highlights words which can be replaced by emojis – like basketball and pizza.
There are also 100 new emojis in iOS 10, increasing the likelihood of all written communication being replaced by cute little pictures within the next couple of years.
---
Want to upgrade to the iPhone 7? Sell your iPhone 6 with Decluttr today or head over to our sell iPhone or sell my phone page. If you want to make even more cash, you can carry out an Apple Watch trade in, sell textbooks, sell CDs online and even trade in games!
It's super quick and super easy; just get an instant price, ship it for FREE and get paid the day after we receive it by check or direct deposit. Watch the vid for more info.

Comments
comments