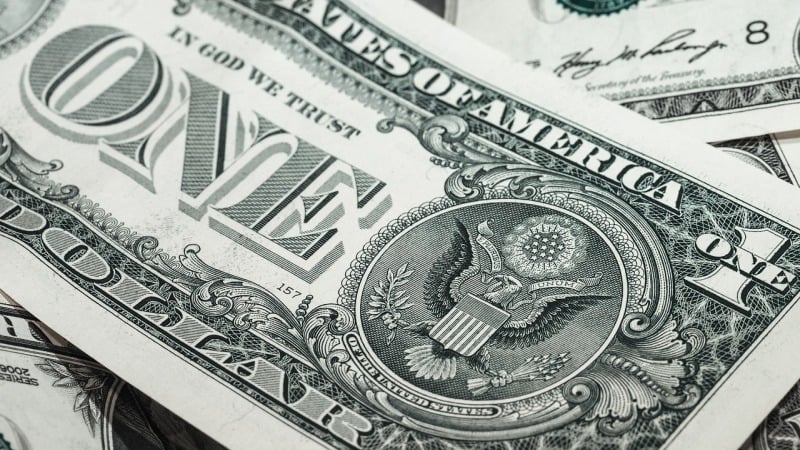 How much money could you save by decluttering?
Ask someone what the main benefit of decluttering is and they'll most probably say 'space'. But as well as clearing out your home, a good decluttering session can also help fill your bank account.
In this post, we're going to explain some of the ways decluttering can save you money. But first, let's talk about clutter.
---
What is clutter?
Clutter isn't just old paperwork and clothes you haven't worn for a couple of months. The Simple Dollar came up with a great definition, which is 'anything in your life that you have inadequate time to enjoy or inadequate space to store.'
We'd also add anything that you once enjoyed but haven't used for a while and anything you're holding onto 'just in case' to that definition. So, in short, clutter is anything you don't use or can't fit in your home.
So, how can getting rid of this stuff save you money?
---
You'll spend less on storage
In 2015, the US self storage industry made an estimated revenue of $31.6 billion, with nearly 10% of American homeowners renting out a self-storage unit.
Hiring a self-storage unit is often a sign you have too much stuff, often housing a) stuff you don't use anymore or b) stuff you're keeping 'just in case'.
Go through your unit and determine what you don't need any more, then sell it. You'll make cash from your stuff and you'll be able to downgrade to a smaller unit, or stop renting the unit altogether. That's a major saving every month!
Even the 90% of people who don't rent out storage units will buy shelves and wardrobes to keep their stuff in. Downsizing means you can sell any storage you don't need any more!
---
It teaches you to be frugal
A lot of people spend a lot of money on stuff they don't really use. Impulse buys, comfort buys, getting over the end of Stranger Things buys – they all add up.
Decluttering this stuff and realizing you've spent a ton of cash on stuff you didn't really need is an important lesson on the path to frugality. It teaches you to assess every purchase you make, which will save you a lot of money in the long run!
---
You won't lose stuff
In a cluttered home, it's easy to lose stuff but extremely difficult to find it again. In fact, it's so hard that you might consider just replacing the original item with a duplicate. Yes, this actually happens.
After you've decluttered and organized your home, finding stuff is much easier and there's no temptation to buy stuff twice instead of digging through a mountain of clutter either!
---
You'll reassess your spending
As well as making you question whether you actually need an item or not, decluttering your home will make you question how much you spend on the stuff you actually want too.
Do you really need to drop $60 on a new game when it'll be cheaper in a few months? Would you be better off buying a second hand cell phone? These little savings can make a big difference.
---
You'll make money from your old stuff!
As the old adage goes, one man's trash is another man's treasure. Before you throw anything in the trash, try selling it: you could sell your clothes at a yard sale, or sell cell phones and CDs to a certain website you're on right now (we'll buy your DVDs, Books, Games and Tech too!).
In short: people will give you money for stuff you've totally forgotten about. Why didn't you declutter sooner?
---
Are you ready to declutter? Then give Decluttr a try! You can sell Books, DVDs, CDs, trade in Games, sell iPhone and Tech, and you'll get an instant price, FREE shipping and super fast next day payment. Just click below to get started!

Comments
comments