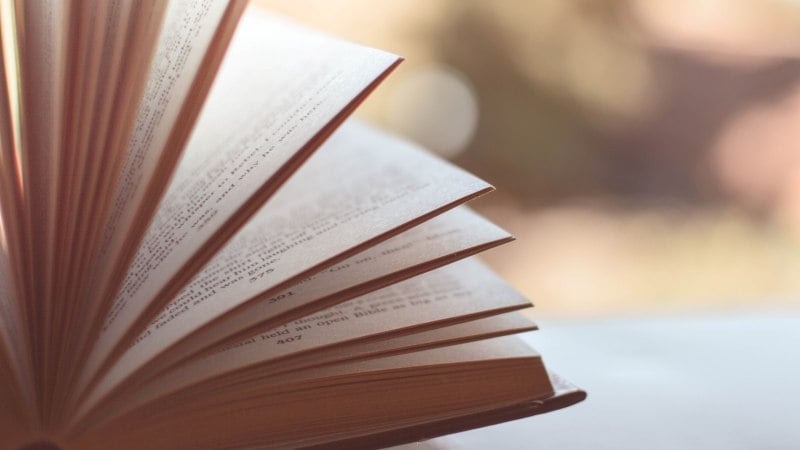 Why do textbooks cost much – and how can you spend less on them?
It's no secret that college is expensive. The tuition fees, accommodation, food, parties, costumes for parties – it all adds up.
Surprisingly, textbooks are among a student's biggest expenses. According to this article from The Economist, the cost of textbooks has risen fifteenfold in just 30 years.
There are a number of reasons for this. Textbooks are usually printed in lower volumes than your average novel, but are still in high demand. They often include software, graphs and colour photos (both of which cost more to print) too.
Luckily, there are a couple of ways to reduce the amount you spend on textbooks…
---
Go to the library
The obvious option! Most colleges boast huge libraries packed with books on all kinds of topics, and students are free to borrow them as they please.
Problem solved, right? Well, not quite. Because every student has access to the library, popular textbooks are often all checked out or have a huge waiting list.
Libraries sometimes restrict the amount of times you can check out a book too, which isn't great if you need the book for a while.
So, the library is a great option if you can a) get your hands on a book before everyone else and b) only need the book for a short time.
---
Buy second hand
Amazon and eBay (and other sites too) are goldmines for second hand textbooks, with high cost publications going for a fraction of their original price. Campus bookstores are sometimes good for second hand books too.
However, a lot of second hand textbooks aren't the latest edition – which means they could be out of date. Before you buy second hand, check which editions are still relevant to your degree with your professor.
---
Share!
A textbook shared is a cost halved, so buddy up with someone and share a textbook!
Remember, you'll have to share study time with your co-owner so make sure it's someone you like spending time with. It's also worth bearing in mind that you'll probably end up fighting over who gets to use the book when you've both left an assignment to the last minute.
---
Sell your textbooks at the end of the year
If you have to pay full price for a textbook, you can at least console yourself with the knowledge that you'll be able to sell it and make some of your money back at the end of the year. Textbooks never go out of demand!
And what do you know?! You're on a site where you can sell textbooks or sell books online! Just enter the barcode into our valuation engine or scan it using our FREE app, send your stuff for FREE and we'll pay you the same day it arrives. Make even more cash by trading in Tech, including trade in iPhone, trade in iPad or head over to our sell my phone page! You can also trade in games and sell CDs online too.

Share your college money-saving tips with us in the comments!
Comments
comments