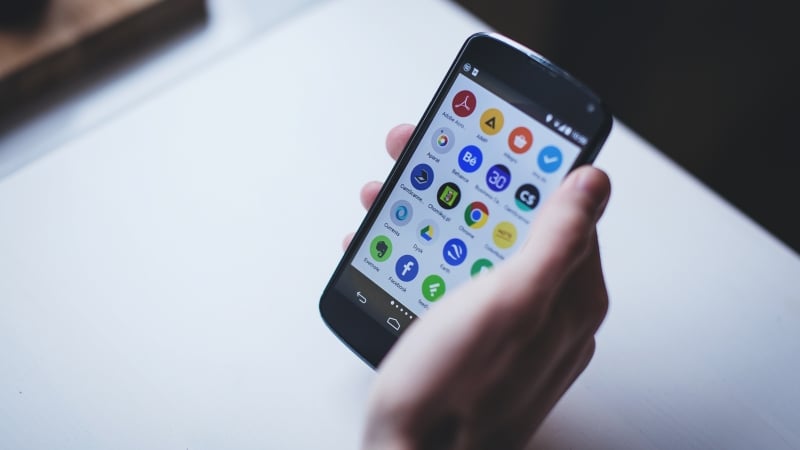 How to Wipe A Phone Before Selling it
Deleting your data is the most important thing to do before selling your phone. You don't want anyone going through your selfie outtakes or that weird photoshoot when you dressed your cat up in various outfits, right?
The good news is that deleting your data is pretty easy. However, there are a few steps you should take to make sure your data is completely erased and therefore completely secure.
Before you take the steps in this post, be sure to get an instant price for your cell phone. It's fast, easy and FREE – and we'll pay you the day after your device arrives too!
---
Back up the data you want to keep
Unless you're planning a total life reset, you'll probably want to keep at least some of the data on your phone: photos, videos, music – that kind of thing.
Before you go and delete everything, make sure the stuff you want to keep is backed up. We recommend saving it to a cloud service like iCloud, Dropbox or Google Drive so you can easily transfer it to your next device.
Don't just dump everything on the Cloud though. Selling your phone is a great opportunity to delete your digital clutter, giving you a fresh start on your next smartphone.
---
Remove your SD Card
It sounds obvious, but a lot of people forget to remove their SD card before selling their device, inadvertently handing a bunch of their personal data to whoever bought the device. Not a great idea!
It's worth backing up anything that you want to keep on your SD card too, just in case. A lot of devices don't have SD card supports, but uploading your data to the Cloud means you'll be able to access it regardless.
---
Encrypt Your Phone
Encryption jumbles up all your data so that it's unreadable without an encryption key (i.e. a password or PIN number). Anyone who doesn't have the key can't access your data, and hackers will have a very hard time accessing it too.
Some devices are encrypted as standard, including iPhones and new Android devices (some higher end 5.0 Lollipop phones and new Android 6.0 devices).
However, the data on older Android devices is not encrypted as standard. It's pretty easy to encrypt your data though, and it gives you an extra level of security too.
To encrypt your device, go to Settings, then Security, then Encryption (this will vary from phone to phone, but it'll be a similar path). You'll need at least 80% battery to carry out the process, and it takes around an hour. You'll also need to plug in your phone, so you'll need to find something else to keep you amused for an hour. Read a book or something.
Encrypting your data may seem pointless when you're about to delete it, but it makes it nigh-on impossible for someone to access your info after wiping your device (which isn't likely but is possible due to the way phone storage works).
---
Delete everything
With all of that done, it's time to delete your data!
On Android, go to Settings, scroll down to Personal, tap Backup and Reset then tap Factory Data Reset. That's it!
On iPhone, open Settings, tap General, scroll down and tap Reset. Then tap Erase All Content and Settings to get rid of everything, including your accounts.
---
Selling phones? Trade in an iPhone or trade in a Samsung phone Get an instant price with Decluttr! We pay on the day after your items arrive and we promise to pay the first price we offer or send your device back for FREE. Click below to start selling.