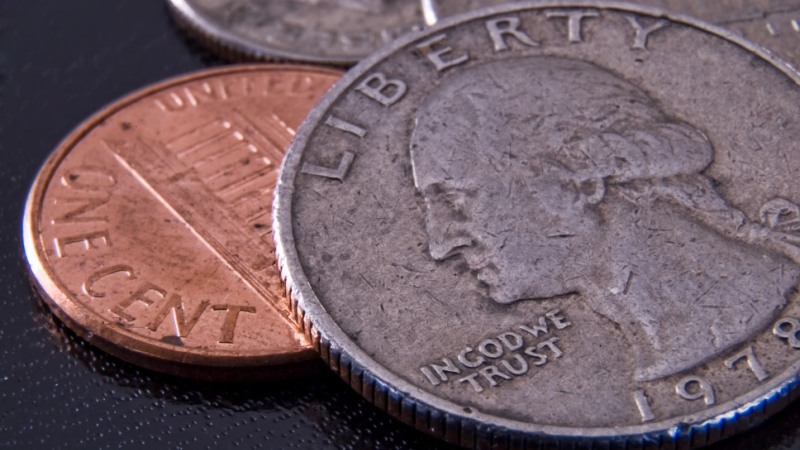 How to save money using your phone
Phones are amazing. They connect us to the world, letting us talk to people across the globe, access near infinite knowledge… or just waste a few hours aimlessly scrolling through Facebook.
But did you know you can save money using your phone too? Here are a few ways!
---
Budgeting
Urgh, budgets. Just the word alone is enough to make some people shiver. All those figures, all that planning…
Luckily, there are a couple of apps that make planning your spending and saving super easy.
One of our favorites is Prosper Daily (iOS | Android). It tracks your spending across all of your accounts, categorizing it so you can see how much you're spending on what and cut down accordingly.
Dollarbird (iOS | Android) lets you track and plan your spending on a calendar, which is ultra useful if you're always running out of money before payday. It has a nice clean layout that's easy to use too.
No round-up of budgeting apps would be complete without the big daddy of them all, Mint (iOS | Android). Mint gives you a full overview of all your financial activity, from your savings to your checking account. It can even plan a budget out for you based on your previous spending activity!
There are many more budget apps, of course. Share your favorites with us in the comments!
---
Shopping
Even the savviest of savers has to buy something once in a while. The good news is that there are some awesome apps to help you save on your purchases.
You've probably heard of RetailMeNot (iOS | Android), which provides thousands of coupons for a ton of popular stores and retailers. The app makes it super easy to browse and save coupons, and it'll even notify you when they're about to expire. Best of all, you only have to show the coupon on your phone to claim the discount!
You might want to check out Coupon Sherpa (iOS | Android) too, just to make sure you're saving as much as possible when you're shopping.
Looking for a cheap meal out, or a quick hotel stay somewhere? Take a look at Groupon or LivingSocial, which regularly feature discounts at restaurants and hotels.
---
Travel
Driving is convenient but expensive. Gas, parking, repairs: it all adds up. Fortunately, it's another expense that your phone can help you cut down to size.
BestParking  (iOS) is an awesome app that finds the cheapest places to park in your area, helping you avoid those super expensive parking garages. If you find an inaccurate price, they'll compensate you with a $5 Starbucks giftcard. How awesome is that?!
You know what sucks though? Filling up at a gas station then driving past a cheaper one a mile later. GasBuddy (iOS | Android) is here to stop that happening. Fire it up before you fill up and it'll show you the current prices at gas stations in your area, saving you vital pennies.
If you don't drive, Citymapper (iOS | Android) is the app for you. Just enter in your location and your destination and it'll tell you the easiest (and cheapest) way to get there using public transport. The downside? It's only available in Boston, New York, San Francisco, Philadelphia, Washington DC, Chicago and LA at the moment.
Frequent flyer? Get Skyscanner (iOS | Android): it compares flight prices and save you a ton of money (especially if you're willing to fly at non-peak times).
---
Messaging
It's easy to forget that phone calls and texts actually cost money, but you can run into some nasty charges if you go over the limits on your plan. Here are a few apps to help you stay within your limits!
Skype (iOS | Android) is the obvious choice. It lets you video chat, call people or just send old fashioned messages for free over Wi-Fi or data (make sure you don't run over your data plan).
If you're a frequent Facebook user, you might find Facebook Messenger (iOS | Android) more useful. It lets you message everyone on your Facebook friends list, start group conversations and even play the occasional game!
Not everyone loves Facebook, of course, in which case you might want to try Viber (iOS | Android). It offers most of the features of Messenger and will save you a ton on texts.
Just remember that all of these apps will use data if you're not using Wi-Fi. Loads of places offer free wi-fi these days, so take advantage of them as often as you can.
---
Decluttr
Well, we couldn't write a post about money saving without giving ourselves a plug, could we?!
Our FREE app (iOS | Android) makes it even easier to sell CDs, DVDs, Games, Books and Electronics. Simply scan your stuff using your phone's camera and we'll give you an instant price. Then, ship it for FREE and we'll pay you the day after your stuff arrives – it's that simple!
Plus, you can head on over to our Sell My iPhone page if you have an iPhone to sell, or Sell My Phone page for all other cell phones!
---
Have you used an awesome money-saving app recently? Share it with us in the comments!
Comments
comments