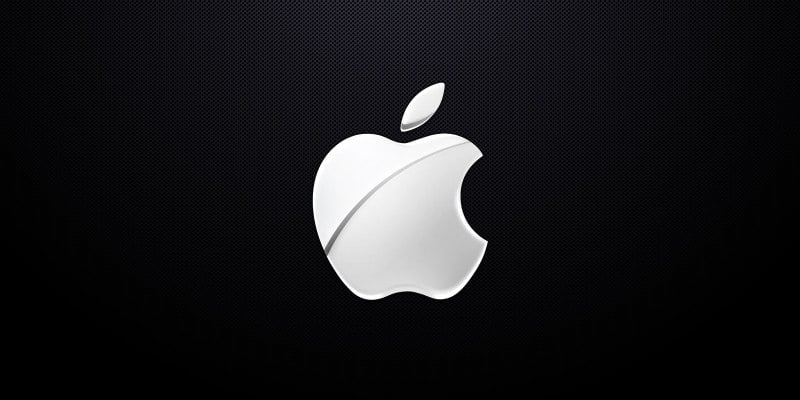 7 things you need to know about the iPhone 7
There are only 3 certainties in life: death, taxes and Apple unveiling a new iPhone every year.
The iPhone 7 should be unveiled later this year. But what will it look like, and what features will it include? We dived into the rumors and picked out some of the juiciest gossip just for you.
---
What is the iPhone 7 release date?
With WWDC 2016 passing without so much as a whisper about the iPhone 7, we're almost certain it'll be unveiled this Fall.
Pretty much every previous iPhone has been launched at an event in early-mid September. Based on previous launches, our guess is the 13th or 14th.
The phone will then go on sale a few weeks later, at the end of the month.
---
Will the iPhone 7 has a headphone jack?
The most controversial rumor of all suggests Apple will drop the headphone jack to make the iPhone 7 as slim as possible.
This would obviously make traditional headphones obsolete, although reports suggest you'll be able to use them if you have a Lightning adaptor. Wireless Bluetooth headphones would be compatible too.
Naturally, a lot of people are annoyed about this change. A petition started after the rumor emerged has received over 300,000 signatures.
Adding further fuel to the rumors is Apple's patenting of the name AirPods, which commentators suggest could be a set of wireless earphones.
However, a recent leak of the iPhone 7's components suggests that it will have a headphone jack after all. Maybe Apple changed their mind after the negative response?
In short, we just don't know at this point. Hold onto your headphones for now.
---
Will the iPhone 7 have a dual lens camera?
Another persistent rumor is that the iPhone 7 will have a dual lens camera, with one lens taking wide shots and another focused on closer objects for super high quality photos.
The closest we have to concrete information on this one comes from Ming-Chi Kuo, a highly respected Apple expert with an excellent track record when it comes to predictions. He suggests that only the iPhone 7 Plus will have a dual lens camera, although the iPhone 7 will get improvements too.
Before you get too excited, another source has claimed neither iPhone 7 model will have a dual lens camera as the technology isn't ready yet.
A dual lens camera would be a big selling point for the new iPhone, but we'll have to chalk it up as another 'we'll see in September' rumor.
---
What will the iPhone 7 look like?
Although we're in a 'revamp' year, the iPhone 7 may not look that different from the iPhone 6s. Leaked schematics suggest it'll be the same size, even in thickness (which suggests the headphone jack will remain).
One rumor suggests the iPhone 7 will have an edge-to-edge screen. Another suggests that Samsung (!) will provide a super high quality OLED screen.
There may be no home button either, with Touch ID worked into the screen or added to the side or back of the device (like some Android devices).
The iPhone 7 also have a unique solution to water damage, with a recent patent suggesting water will be pumped out of the speaker sockets.
Don't get too excited just yet though. These features may not appear until next year's iPhone, with the iPhone 7 another iterative update.
What we know for certain is that the iPhone 7 will have a 4.7" screen, while the iPhone 7 Plus will have a 5.5" screen.
We may also see a brand new color added to the iPhone range: Deep Blue.
---
How powerful will the iPhone 7 be?
Apple generally launches each new iPhone with a brand new chip, and this year should be no different. The A10 chip should be Apple's most powerful chip to date, delivering top-end performance for games, videos and more.
The most exciting power rumor is that the iPhone 7 Plus will have a huge 3GB of RAM, making it one of the most powerful smartphones ever. This bump in power would accommodate advanced camera technology – although it's not confirmed just yet.
---
How much storage space will the iPhone 7 have?
If rumors are to be believed, Apple will drop their traditional 'entry level' 16GB storage option in favor of a 32GB model. It'd be about time too.
Even more excitingly, Apple could introduce a 256GB model too. This would allow for higher quality photos and videos, as well as space for a ton of music and movies.
---
Will the iPhone 7 have wireless charging?
With Samsung and various other manufacturers introducing wireless charging, the pressure is on Apple to join them.
Rumors suggests that Apple haven't had an easy time adding the technology to the iPhone, with the metal back causing problems.
They may have a solution, though: a ceramic body. It's unlikely it will make it to the iPhone 7 though, with Bloomberg suggesting it'll make it into the 2017 iPhone instead.
---
Are you looking forward to the iPhone 7? Head on over to our Sell My iPhone page with Decluttr now and start saving! You'll get an instant price, FREE shipping and fast next day payment, plus we'll guarantee the first price we offer – or you can have your phone back for FREE!

Got another phone to sell? Head on over to our Sell My Phone page and pick the cell phone you want to sell!
Comments
comments