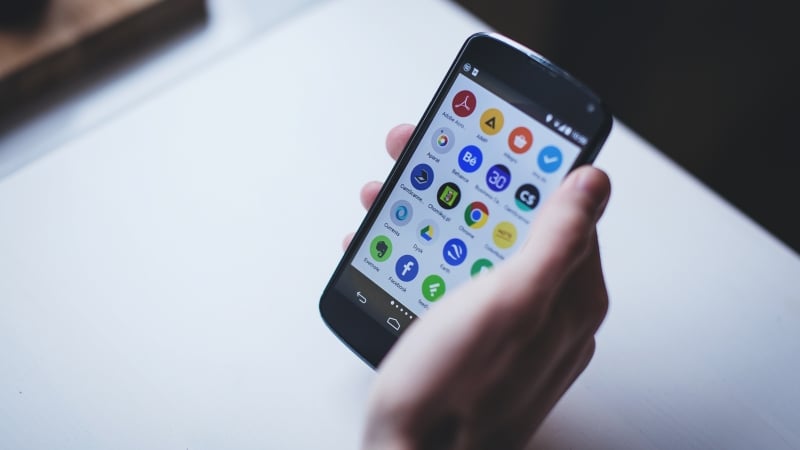 10 apps everyone should have on their cell phone
The app store is a daunting and scary place. There are so many apps that do so many things that finding the ones you actually need is pretty difficult.
Don't panic: we're here to help! Here are 10 apps we think should be on every smartphone.
---
WhatsApp
WhatsApp is one of the most popular messaging apps in the world. It's essentially like texting but over the internet: just pick a friend and send them a message to start a conversation.
You can also set up group chats, which saves you having to send out identical texts to different people. It's a great way to keep in touch and incredibly easy to use too.
Using WhatsApp over Wi-Fi will help you stay within any text or call allowances set by your network provider and save data too.
---
Facebook
Facebook is the biggest social network in the world. Pretty much everyone has a Facebook profile. If you don't, the chances are you'll be talked into creating one over the next couple of years.
The mobile version offers more or less the same experience as the desktop site: you can share updates, upload and view pictures, watch videos, catch up with the news and much more.
In some ways, though, the app is even better. It's super easy to get to grips with and you'll soon be liking and sharing like a pro.
You'll struggle to find a better way to keep up with your friends on your mobile – but let us know in the comments if you've found one!
---
Outlook
Yep, that Outlook: the email program beloved by offices everywhere.
Microsoft has really hit it out of the park with this app. It makes managing and responding to email so easy, with quick-swipe gestures and a clean layout making this one of most efficient email apps around.
It also integrates really well with calendar and cloud storage apps, letting you view your appointments and search and attach certain files without having to leave Outlook.
The iOS version is slightly better than the Android version, so Android users may want to stick with the Gmail app – although we'd still recommend giving Outlook a try.
---
Evernote
Evernote is a note-taking app that doubles up as a super useful life organiser.
Any note you take in Evernote can be organised into notebooks, which you can use to cover the various aspects of your life. Shopping around for something? Save all your research and price comparisons into a single notebook for reference! You can build reading lists, store all your recipes in one place, note down every million dollar idea you have – whatever you want.
Evernote isn't just a mobile app though: you can also access it on desktop and tablet, with your notes synced across each platform. The ultra useful web clipper tool lets you copy sections of web pages directly into the app too.
If you want to learn more about how you can use Evernote to organise your life, check out this awesome Lifehacker article.
---
Wunderlist
There are a lot of to-do list apps around but Wunderlist is one of the best.
The main reason we love it is how simple it is. Setting up a list and adding items is easy, while ticking them off gives you a weird sense of satisfaction. It can be used for grocery shopping, gaming backlogs, movie to-watch lists and…well, pretty much anything you need a list for.
You can also share your lists with other people so they can add and complete items. This is really useful when someone is at the grocery store and you think of something you need last minute!
---
IF
IF, the app version of the beloved web service If This Then That (IFTTT for short), lets you automate various actions on your phone using 'recipes'.
For example, you set it so everything you post to Facebook goes on Twitter too. Or that any photos you post on Instagram are saved to Dropbox. You can even set it so that you get a notification when the International Space Station passes overhead!
There's pretty much a 'recipe' for everything, so your best bet is to take a look and see what you can find. The amount of time this app can save you is incredible!
---
Chrome
Not all web browsers are created equal, which is irritating because there are loads of them to choose from.
Our personal favourite is Chrome, the mobile version of Google's popular desktop browser. Like its big brother, it's clean, fast and easy-to-use. It also has a wealth of customisation options and an incognito mode for any – *cough* – private browsing.
---
Skype
Skype is the perfect app for those of us who prefer face-to-face conversation to sending a written message.
Just create an account, start adding your friends and you're pretty much good to go. Make sure you get a good angle before you make a call though.
---
Google Maps
Like its desktop cousin, the Google Maps app provides you with maps of pretty much anywhere you can think of. It's super useful if you're visiting a new place.
The real killer feature of Google Maps is the navigation. Just set up a journey and Maps will guide you every step of the way. You'll get full traffic info too.
---
VSCO
Most smartphones are equipped with high quality cameras these days, so it makes sense to download a high-quality photography app too.
VSCO is possibly the best mobile photo editor available. It lets you edit photos on the fly and apply filters to make your photos look near-professional quality. It's not entirely free – some filters are sold in packs – but you can still get good use out of it without spending a dime.
VSCO takes a little bit of getting used to so it might be worth checking out a guide first, but eventually your selfies will look like works of art.
---
Which apps do you consider essential? Let us know in the comments!
If you're planning to upgrade, check out our sell my phone page or you can sell iPhone and much more with Decluttr! It's totally free and you'll get an instant price plus fast next day payment. Just click below to get started.

Comments
comments