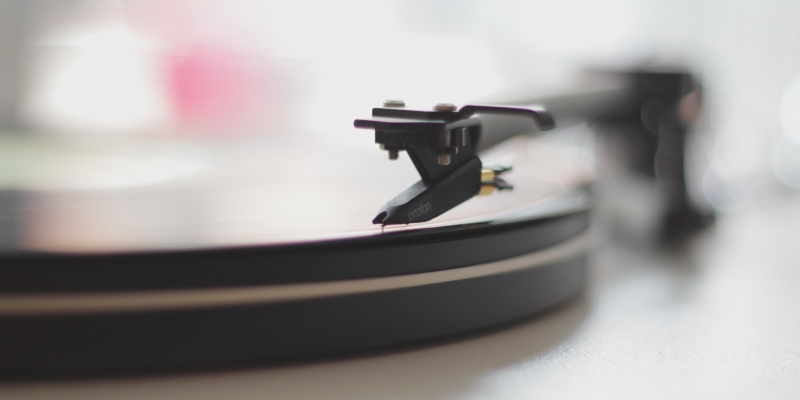 5 of the weirdest music release campaigns of all time
Over a week after it was released, we're still not actually sure if we can buy Kanye West's The Life of Pablo or not.
Over the past 10 days, Yeezy has released and unreleased the album, taking time out to occasionally ask Mark Zuckerberg for $1 billion and share his ideas for the future (including a luxury search engine and an emoticon autocorrect system).
It's definitely hasn't been your average album launch. And neither were these!
---
Jack White releases a song by hiding it in furniture
Before he was a world famous musician and arch nemesis of The Black Keys, Jack White was a furniture upholsterer.
He still made music though and came up with a novel way to get his tracks out there. While upholstering sofas, he hid copies of his band The Upholsterers second single Your Furniture Was Always Dead…I Was Just Afraid To Tell You.
The first two copies were only discovered in 2014, with 98 apparently still out in the wild. If you purchased furniture from the Detroit area in the late 90s/early 00s, we'd recommend tearing it up right now.
---
U2's free album that hardly anyone wanted
Shortly after unveiling the Apple Watch and new generation iPhones, Apple announced they were giving everyone a free gift. Sweet!
That gift, however, was a compulsory free download of the U2 album Songs of Innocence. Apple called it "a big moment in music history" but a lot of people disagreed and demanded it be removed from their iTunes library immediately.
And so, Apple were forced to release instructions on how to remove Songs of Innocence from iTunes. The stunt cost Apple approximately $100 million, while Bono apologised and claimed the band 'got carried away with ourselves'.
---
Nine Inch Nail's alternate reality game for Year Zero
Year Zero had one of the most elaborate launches of all time, taking the form of a 2 month 'alternate reality' game based on the events of the album.
It all started with a NIN tour t-shirt which spelled out the words 'I Am Trying to Believe', which turned out to be a website that described the dystopian world covered in the lyrics of Year Zero.
A few weeks later, a USB with a full track from the album was discovered in the toilets at a gig in Lisbon. At first, it was thought this was an accident but further USBs with more tracks were discovered at other gigs, as well as countless more websites.
Eventually, live action 'resistance meetings' were held. NIN even performed at one of them, although their set was cut short by a 'SWAT team' (in keeping with the game, obviously!).
You can check out the full events of the launch here: it's impressive!
---
Michael Jackson's HIStory Statues
A greatest hits collection is a grand moment in any artist's career, which might explain why Michael Jackson commissioned sculptor and digital artist Diana Walczak to create a statue of him to use on the front cover of HIStory.
The results were so good that temporary 30 ft versions were built and shipped off around the world to promote the album.
This led to perhaps the weirdest sight ever seen in London (and there have been a lot of weird sights in London): a huge Michael Jackson floating down the River Thames like the worst invasion movie ever.
If you want to see one of the statues for yourself, you might have to book a flight to the Netherlands. One of the statues was purchased by a McDonald's in the town of Best and stands proudly in the parking lot.
---
Wu-Tang Clan release a single copy of their new album, sell it for $2 million
How do you make an album extra special? If you're the Wu-Tang Clan, you release one copy of it, package it in a nickel-silver case designed by the artist Yahyahas and sell it with strict instructions that it cannot be made commercially available until 2103.
Once Upon A Time in Shaolin was eventually sold for $2 million to Martin Shkreli, who hit headlines for ramping up the cost of a drug used by HIV patients.
While Shkreli isn't allowed to sell the album, he is allowed to hold listening parties or release it for free. Neither looks likely though: Shkreli has stated he's either going to destroy it or install it in a remote location so fans have to make a spiritual quest to listen to it.
To add further to sheer insanity of Once Upon A Time in Shaolin, a report emerged last year that there is a clause in Wu-Tang and Shkreli's contract that the band or movie star Bill Murray are allowed to attempt a heist to get the album back and people believed it.
---
Want to make cash for your album collection? Sell CDs with Decluttr. You can also trade in games, sell textbooks, sell iPhone, make an Apple Watch trade in or check out our sell my phone page. It's quick, easy and we'll pay on the day after your stuff arrives. Just click below to start selling.

Comments
comments