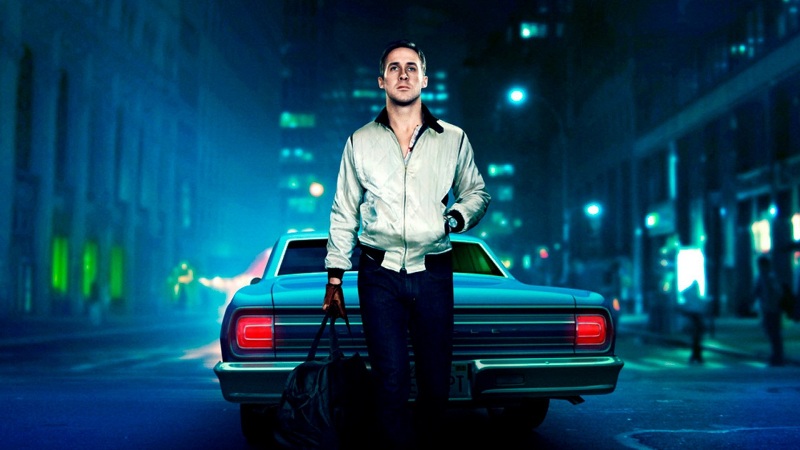 10 alternative Valentine's Day movies for people who hate Valentine's Day
Valentine's Day is just a few weeks away, which means it's time to break out all those weepies for an evening of love and romance.
But what of those who spend Valentine's alone, or whose idea of hell is watching a Nicholas Sparks film? Don't worry: we've got you covered. Here are 10 alternative Valentine's films for you to enjoy.
---
Blue Valentine
If you're feeling down about not getting a date on Valentine's Day, this is the film for you.
Ryan Gosling and Michelle Williams star as an unbearably cool couple who grow old and slowly fall out of love. The movie documents the sad, sorry attempt to piece their husk of a relationship back together.
Honestly, you'll swear off love for good.
---
Shame
Michael Fassbender plays a sex addict unable to form an emotional bond with anyone who isn't naked on his computer screen. Sounds like the perfect time for a manic pixie dream girl (say, Zooey Deschanal) to pop up and save him, right?
Erm…wrong. Instead, Shame takes us by the hand and leads us down the depraved, disgusting rabbit hole that is sex addict Fassbender's life.
You'll feel dirty, depressed and a little bit ashamed of yourself afterwards. At least you won't feel bad about not having a date, though.
---
(500) Days of Summer
Although it looks like the most twee romcom ever, (500) Days of Summer is actually an hour and a half of Joseph Gordon Levitt desperately trying to convince Zooey Deschanel to love him and failing miserably.
The moral: that person you have a massive crush on probably doesn't feel the same way, so you haven't missed out by not sending them a card anyway. Happy Valentine's!
---
Requiem for a Dream
Jared Leto and Jennifer Connolly are cool star-crossed lovers who just happen to be addicted to some pretty heavy drugs. Even though they plan to get clean, the two are dragged into a spiral of increasingly horrible situations that ultimately prove love doesn't conquer all.
But hey, at least Marlon Wayans is in it. He should provide some comic relief, right?
---
Her
In a twist of fate that most of us could relate to, Joaquin Phoenix falls in love with his phone. Well, not exactly: it's actually a Siri-like operating system that has the voice of Scarlett Johansson.
While it seems weird at first, it's actually quite sweet. Seriously, we wouldn't even worry that you're spending Valentine's alone because in 10 years' time we'll all be in love with computers that sound like Scarlett Johansson. Don't you feel better already?
---
Drive
It's that man Gosling again, and this time he's a stunt-driving cool guy who moonlights as a getaway driver.
The ultra-cute Carey Mulligan is his neighbour, so naturally the Gos tries to win her affection by helping her husband rob a pawn shop, getting in deep with the mob, and stomping someone's head to a bloody pulp right in front of her. Beats a cheap card and gas station flowers, we guess.
---
The Lord of the Rings
Forget poetry and rose petals: the most romantic gesture you can make for a loved one is accompanying them to the fires of Mount Doom, even if the trip involves big spiders, scary wizards and a weird little dude who tries to kill you every five minutes.
Watch all 3 back to back and Valentine's will be over before you know it.
---
Shaun of the Dead
This tale of a British slacker trying to win back his ex in the middle of a zombie apocalypse is like your average romcom, if your average romcom featured main characters being ripped apart by a bloodthirsty horde of brainmunchers on a regular basis.
Alright: so there's a bit of romance in this one, but there's more than enough blood and guts to wash it away.
---
Superbad
Before any of us even think about the opposite sex, we have best friends.
Superbad is a movie about the power of that friendship, even when you're more interested in trying to impress girls with gold-flaked vodka or trying to buy alcohol with a fake Hawaiian driving license.
It'll make you pick up the phone to your best friend and tell them how much you love them. Just make sure they aren't busy having their own Valentine's fun first.
---
Thelma and Louise
The ultimate anti-romance movie, Thelma and Louise is about two women who are sick of their neglectful partners. So they decide to go on a road trip, which involves meeting Brad Pitt, committing a lot of felonies and eventually having most of the State police force on their tail. Who needs love, anyway?!
---
Which movies will you be watching this Valentine's Day? Let us know in the comments.
And if you're planning to clear out, don't forget you can sell DVDs , sell books online, trade in games and sell CDs online with Decluttr! You can also trade in iPad, trade in iPhone or head over to our sell my phone page. It's completely FREE and we'll pay you the day after your stuff arrives too. Just click below to get started.

Comments
comments