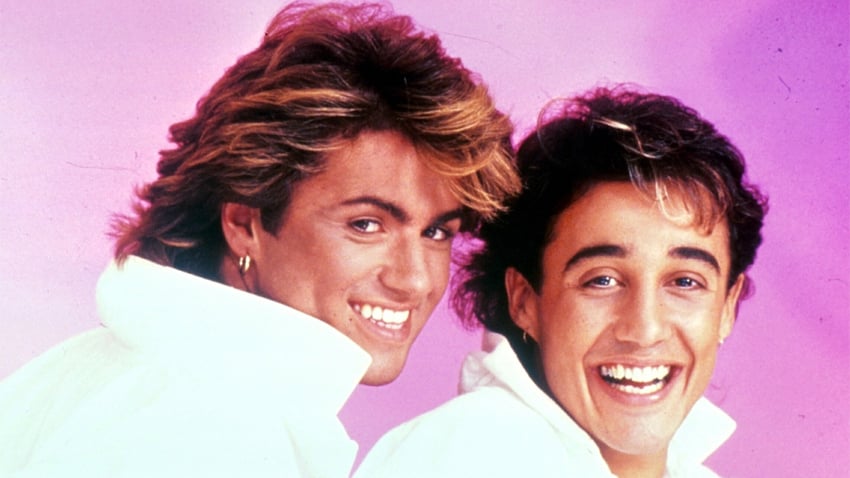 8 Albums from the '80s that You're Ashamed to Admit You Own(ed)
You have the cool '80s album collection you're proud to show off to your friends — classic stuff from The Clash, an autographed copy of Paul Simon's "Graceland," etc. But then there's your secret shame — those albums that shall not be named and haven't seen the light of day for years.
Here are 8 of those albums that you're probably ashamed to admit you owned, or worst, still own.
---
To the Extreme – Vanilla Ice
Yo, V.I.P, not only are you embarrassed to listen to To the Extreme, it's almost like you get embarrassed for Vanilla Ice himself. That hair. Those clothes. That bravado. However, there isn't another song in the world that gets the party started faster than when that sweet hook starts up from "Ice Ice Baby."
---
Duotones – Kenny G
You may poke fun at Kenny G and that silly haircut now, but you know you were romancing the ladies with the fine tunes from his 1986 album, Duotones. Kenny G showed the world that vocalists weren't invited to his sultry songs. This guy brought smooth jazz to the masses and made the sax so very saxy.
---
New Kids on the Block – New Kids on the Block
Trust us when we say we have nothing but NKOTB love. But this album, their debut from 1980-something, is just one big mess of pre-pubescence. The only single that ever really gained traction was "Didn't I," and that was only after their second album hit it huge.
---
Girl You Know It's True – Milli Vanilli
Oh the lies! The dirty, dirty lies! How your heart broke when you found out that the good-looking dudes who sang "Baby Don't Forget My Number" were fakes. Sure you gave up on Milli Vanilli the second their house of cards (and Grammy) came toppling down, but you still secretly get a thrill whenever "Blame It On the Rain" is played on your local adult contemporary radio station.
---
Make It Big – Wham!
An '80s list wouldn't be complete without an appearance from Wham! Before George Michael became George Michael, he was one half of the bubbly, pop wunderkinds duo, Wham! Now that you look back, it may be a bit embarrassing that you wore a Choose Life shirt and frosted your tips, but back then, you looked like a pop god. So do the jitterbug and let loose before you have to go-go.
---
Whenever You Need Somebody – Rick Astley
There's a reason everyone knew what "rickrolling" was in the early 2000s. Because Rick Astley's "Never Gonna Give You Up" became an addictive, musical oddity back when we were growing up in the '80s — I mean, how many of us were shocked putting that face to that voice! And you may laugh and share the Rick Astley meme out in the open, but you know deep inside you lose it when you hear a "Together Forever" cover.
---
Simple Pleasures – Bobby McFerrin
Pretend like you don't know what we're talking about and we say, "for shame! For shame on you!" This album went triple platinum, so you know someone out there is still jamming out to "Don't Worry, Be Happy" to this day.
---
Still Cruisin' – The Beach Boys
Don't get us wrong — we die for The Beach Boys. The breadth of songs this band created for multiple generations is staggering. But Still Cruisin' was an album that seemed to be created for the sole purpose of milking every dime from '80s cheesefest single, "Kokomo." There was an air of authenticity by adding a few greatest hits on this album and pairing it as part of the Cocktail movie soundtrack, but for the most part, it's just a bit embarrassing to listen to as a whole.
---
If you're ready to part with your embarrassing albums, all you have to do is download the decluttr app, and we'll pay cash for them, long with your old DVDs and video games. We won't even laugh at you. Much.
Comments
comments