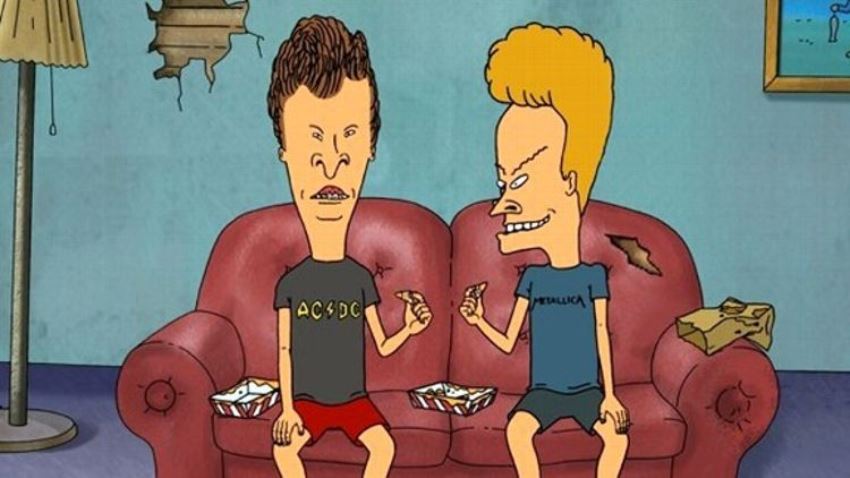 5 of the Most Expensive Music Videos Ever Made
Ever since the first music video premiered on MTV way back in 1981, artists everywhere have been dying to lip sync to their songs on camera. But while some musicians are happy simply strumming an unplugged guitar in front of a green screen, others take a different approach.
Throughout the years, certain superstar artists and their record labels have dropped millions of dollars to produce some epic videos. The trend has died down in recent years (unless your name is Madonna), but thanks to YouTube, the biggest, baddest, most expensive music videos will live on forever.
Here are a few of our favorites.
Duran Duran "The Wild Boys"
Year: 1984
Cost:  $1 million
Metal pyramids, lifelike robots and flamethrowers – not necessarily what comes to mind when you think of Duran Duran, right? Well, not unless you're Russell Mulcahy, the renowned director who helmed the "Wild Boys" video. At the time, $1 million for a video was pretty unheard of – unless you were Michael Jackson – and the result looks like Mad Max meets Peter Pan.
While making the video, lead singer Simon Le Bon supposedly had a near-death experience when he was strapped to a spinning windmill that would occasionally dunk his head underwater. Le Bon himself dismissed the rumors, but we're still skeptical.
---
MC Hammer "2 Legit 2 Quit"
Year: 1991
Cost: $2.5 million
One of the longest videos ever made, MC Hammer's 15-minute opus feels more like a documentary than a music video. Hammer spared no expense (though 20 years later he probably wishes he had), and included a boatload of A-Z list cameos, including James Brown, Tony Danza, The Fonz, the Wahlberg bros and that kid from "Married… with Children."
The video starts with Jim Belushi reporting on Hammer's recent disappearance. Then, after a Rocky-style montage, Hammer calls on James Brown for guidance. After the Godfather of Soul tosses a few hadoukens his way, he passes the torch of soul onto Hammer, saying he's just "2 legit 2 quit." In this age of bite-sized media, you owe it to yourself to watch the entire video. (Don't forget to learn the sign language while you're at it.)
---
Guns N' Roses "Estranged"
Year: 1993
Cost: $4 million
This nearly 10-minute-long video was actually part three of an uber expensive rock trilogy ("November Rain" and "Don't Cry" were the first two). It starts with Axl Rose being chased by a SWAT team before cutting to live footage of the band performing in Germany. Eight minutes later we're back to Axl as he leaps off what looks like an oil tanker. The best part? Axl is eventually rescued by dolphins.
There are an awful lot of guitar solos here…and…did we mention dolphins? Oh, and speaking of solos, we love when Slash emerges from the bottom of the ocean playing one epic guitar riff.
---
Madonna "Die Another Day"

Year: 2002
Cost: $6.1 million
This theme song for the Bond film of the same name was met with as much applause as it was criticism. But, while at first glance it may look like just another Madonna video, the underlying themes of identity, self, and gender equality prove it's more than just a glossy result of lots and lots of dollar bills.
Madonna's in top form as she tries to escape from what appears to be Nazi Germany. Wait, did Pierce Brosnan fight the Germans? Anyway, Madonna fends off her captors, fences with herself and kicks some serious id ego and super-ego ass.
---
Michael and Janet Jackson "Scream"

Year: 1995
Cost: $7 million
It's fitting that the King of Pop still has the king of all music videos. With a price tag of a little more than $7 million, "Scream" remains the most expensive music video ever made. Michael and sister Janet team up for a galactic adventure where they're seen aboard a spaceship meditating, moonwalking on walls, playing ping pong and destroying vases. While this video's great, our favorite MJ video is and will always be "Thriller," released in 1983 for the "paltry" sum of $1 million.
Tell us what you think! Does spending millions on a music video constitute good business sense? Leave a comment below.
Looking to clear out your old CDs? Sell CDs online with Decluttr and make extra cash! You can also sell textbooks, and trade in games. Plus, sell iPhone, make an Apple Watch trade in or check out our sell my phone page.
Comments
comments